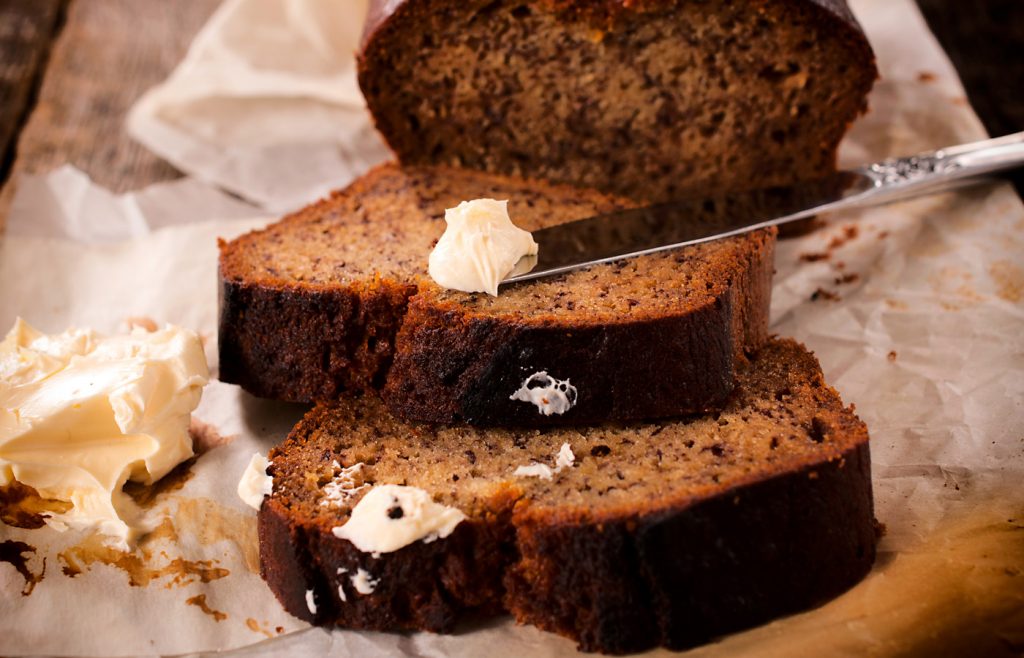 This is an old cranberry bread recipe, reworked to make it even more delicious.
Cranberry-Orange-Banana Sweet Bread
2 cups white flour

1/2 cup sugar
1-1/2 tsp. baking powder
1 tsp. salt
1/2 tsp. baking soda
3/4 cup orange juice
1 Tbsp. grated orange peel
2 Tblsp. olive oil
1 egg, well beaten
1-1/2 cups fresh cranberries, coarsely chopped
1/2 cup chopped dates
1 medium banana, mashed
2 cups chopped walnuts
Preheat oven to 350 degrees. Mix together flour, sugar, baking powder and soda, and salt. Stir in orange juice, orange peel, banana, oil, and egg. Mix until well blended. Stir in cranberries, dates, and walnuts. Pour into greased 9×5″ loaf pan and bake for about 55 minutes, or until a toothpick comes out clean. Cool for about 15 minutes, then remove from pan.