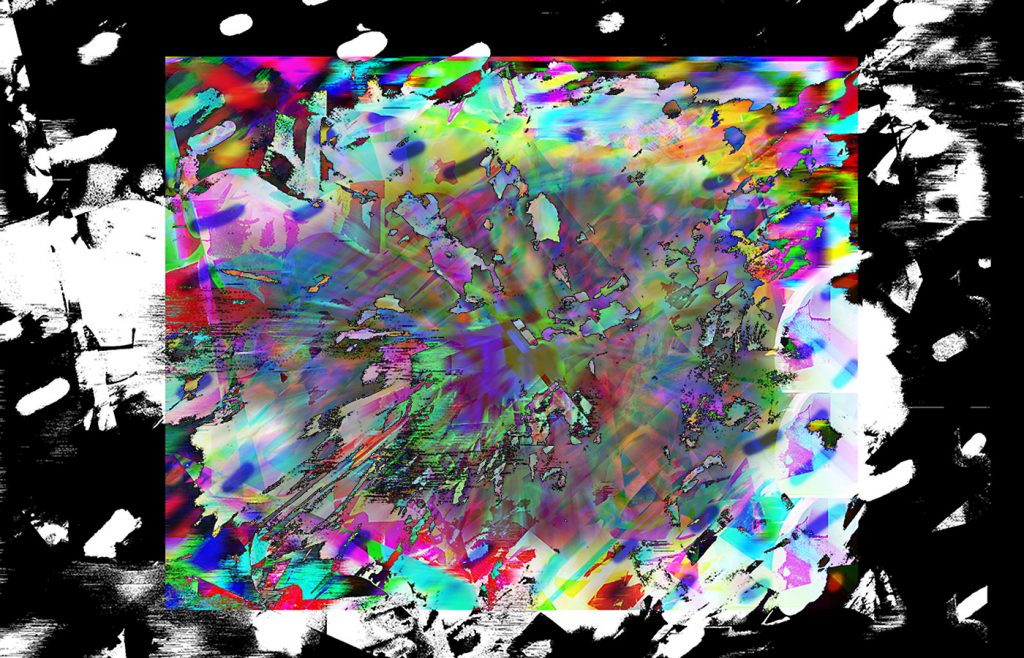 MARVIN CONE GALLERY. Coe College, 1220 First Avenue NE, Cedar Rapids. (319) 399-8500. Trust Me, I'm on TV. Through  personalized photo objects, video collage, and sculpture, Josh Thorud's exhibition evaluates how false information is disseminated, whether it's dubious medical advice on television or YouTube trolls barking out of the void. Through February 3. Saccharine. Multi-media installations by Jennifer Rogers take the form of vast interior landscapes. Inspired by domestic spaces, natural patterns, and complex compositions, these environments offer quiet yet dramatic glimpses into the familiar. Through February 3.
DES MOINES ART CENTER.  4700 Grand Ave., Des Moines. (515) 277-4405.  The Irrational and the Marvelous. Dada's use of irrational tactics after WWI paved the way for Surrealism in the 1920s. Artists working in both movements are featured in this exhibition that includes work by Marcel Duchamp, Leonora Carrington, and Dorothea Tanning. Through March 25.
CEDAR RAPIDS MUSEUM OF ART, 410 3rd Ave. S.E., Cedar Rapids. (319) 366-7503. Malvina Hoffman: A Sculptor's Journey. Drawing from the CRMA's collection of works by 20th century sculptor Malvina Hoffman, this two-gallery exhibition explores her lengthy and varied career as a sculptor. Through Aug. 31, 2018.  Page-Turner: Books and Reading in Art. Books and reading have inspired artists for generations. Through Mar. 31, 2018.
FAULCONER GALLERY, Grinnell College, 1108 Park St, Grinnell. (641) 269-4660. En Voyage: Hybridity and Vodou in Haitian Art. Four paintings by Haitian American artist Edouard Duval-Carrié form the core of an exhibition that focuses on how Haitian art and vodou encapsulate African, European, and indigenous traditions. Jan. 26–March 18, 2018.
FIGGE ART MUSEUM, 225 W. 2nd St., Davenport. (563) 326-7804. The New Photography in the Lewis Gallery. Key trends in photographic history are represented in the museum's collection. On view are works by Gertrude Käsebier, William Henry Jackson, Minor White, Ann Hamilton, and Emmet Gowin. Through Feb. 4. Edouard Duval-Carrié: Endless Flight. This multi-part altarpiece casts central Vodou deities as modern figures. Born in Haiti, Duval-Carrié now lives in Miami. Through Feb. 4.
UI MUSEUM OF ART, Iowa Memorial Union, Black Box Theater, Iowa City. (319) 335-1727. Looking Bac: Ferdinand Bac 1859-1952. An artist, writer, and landscape architect, Bac accomplished more in his 93 years than most people could in a lifetime. This exhibition brings together Bac's drawings and prints and examines his career.  February 17-May 16.

PUBLIC SPACE ONE, 120 N. Dubuque St., lower level of Wesley Building, Iowa City. (319) 331-8893.
IOWA ARTISANS GALLERY. 207 E. Washington, Iowa City. (319) 351-8686.
ICON GALLERY, 58 N. Main St., Fairfield. (641) 469-6252.

FAIRFIELD ART ASSOCIATION GALLERY, 200 N. Main St., FACC, Fairfield.
UNITY GALLERY, MUM Library, N. Highway, Fairfield.
CSPS, 1103 3rd St. SE, Cedar Rapids. (319) 364-1530.
JANALYN HANSON WHITE GALLERY. Mount Mercy University, 1330 Elmhurst Dr. NE, Cedar Rapids, IA. (319) 363-8213.
AMERICUS DIAMOND, corner of Main St. and Burlington, Fairfield. Featuring the artwork of Christopher Kufner.
CATICH GALLERY, Galvin Fine Arts Center, St. Ambrose University, 518 W. Locust St., Davenport. 563-333-6444.
ANOMALY GALLERY, 105 N. Court, Ottumwa. (641) 777-8446.
ART CENTER OF BURLINGTON, 301 Jefferson St., Burlington. (319) 754-8069. 

MUSCATINE ART CENTER, 1314 Mulberry Ave., Muscatine. (563) 263-8282.

FORT MADISON ART CENTER, 1314 Mulberry Ave. (319) 372-8780.
DUBUQUE MUSEUM OF ART, 701 Locust St., Dubuque. (563) 557-1851.
INDIAN HILLS ART GALLERY, Indian Hills Community College, Ottumwa. (641) 683-5144.
OCTAGON CENTER FOR THE ARTS, 427 Douglas Ave., Ames. (515) 232-5331.

AMANA ARTS GUILD. 1 block north of Highway 220, High Amana. (319) 622-3678.
SIOUX CITY ART CENTER, 225 Nebraska St., Sioux City. (712) 279-6272. Grant Wood's Corn Room Mural. The Corn Room mural was one of four murals commissioned by Omaha businessman Eugene Eppley for his hotels in Council Bluffs, Cedar Rapids, Waterloo, and Sioux City. Originally part of the historical Martin Hotel, the Corn Room was created by Grant Wood in 1927, then lost for decades under paint and old wallpaper, only to be rediscovered in 1979. Ongoing.