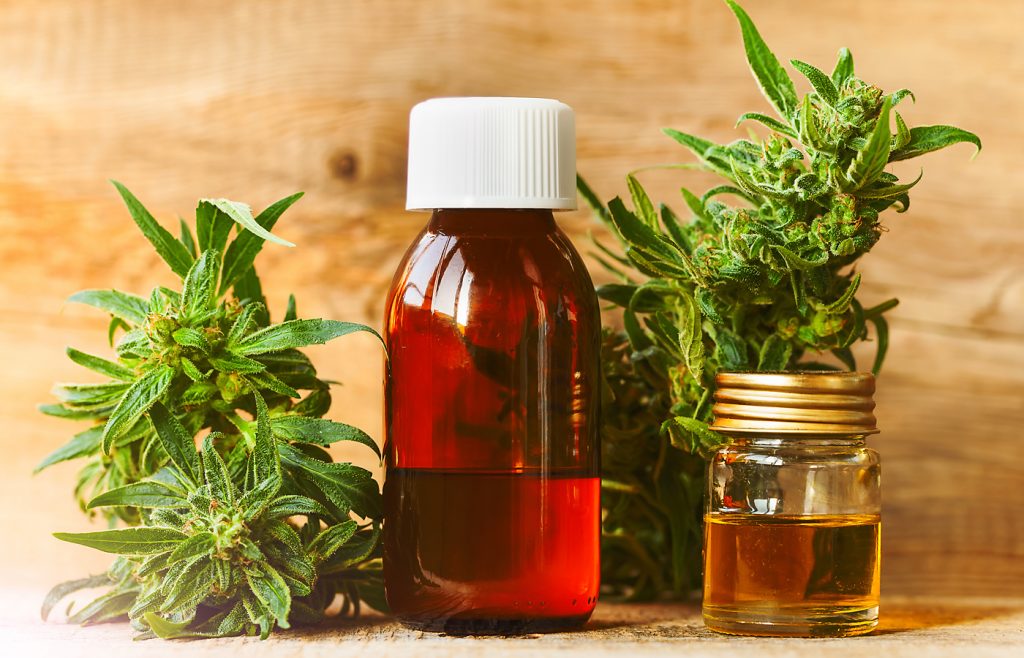 CBD oil is one of the hottest new players in the natural supplement industry. Touted as a remedy for everything from sleeplessness to psoriasis, CBD oil can be found in products ranging from facial masks to gummy bear-shaped supplements. Hemp-derived CBD oil, or cannabidiol, is a non-psychoactive chemical with potentially powerful health properties. CBD is just one of the numerous compounds found in the Cannabis indica plant, otherwise known as hemp. It's in the same family of plants as marijuana, or Cannabis sativa.
Because hemp is related to THC-containing marijuana, many people are concerned about the legality of CBD. The Agricultural Act of 2014 makes a distinction between industrial or agricultural hemp and marijuana. It clarifies that industrial or agricultural hemp is not marijuana, so products created from hemp are legal.
Hemp is very high in useful compounds and very low in THC, the substance that produces the high connected with marijuana. Hemp is used for food, fiber, and now CBD oil. To be sold legally, CBD oil must contain less than 0.3 percent THC. It's considered a dietary supplement, on par with fish oil or turmeric. The CBD oil you can buy at your local natural foods store is full-spectrum hemp extract, with naturally occurring cannabidiol, in addition to over 100 other cannabinoids, essential fatty acids, terpenes, plant sterols, chlorophyll, and vitamin E.
"It's a superfood," says Ryan Mustone, Regional Broker for CV Sciences, the most widely distributed CBD oil brand in the country.
Josh Hendrix, director of business development for CV Sciences, says CBD oil balances the endocannabinoid system, which helps maintain homeostasis. Our bodies produce endocannabinoids with the help of fatty acids, especially omega 3 fatty acids, which happen to be abundant in hemp food products. We can also consume plant-based endocannabinoids, like CBD oil. Endocannabinoids help our various systems communicate with each other.
"We are learning through science the endocannabinoid system is the master control system for our whole body." Hendrix says. "Balance the system that balances you so that you can harness your human potential."
CV Sciences produces CBD oil from legally grown agricultural hemp. "We've sold over a million bottles at this point," Hendrix says. "We've never had a serious adverse event. No one's ever taken this and needed to go to the hospital or called 911 or had a serious issue." He adds that the World Health Organization just issued a statement that CBD oil is not intoxicating, not harmful, and not addictive.
While a desire for general well-being motivates a lot of CBD oil supplementation, an increasing number of scientific studies have verified some important uses for medical-grade CBD oil.
"There are currently three FDA-approved compounds that are derived from the cannabis plant," says Dr. Timothy Welty, a professor of pharmacy at Drake University. These products have been used to treat nausea, vomiting, and weight loss in HIV/AIDS patients. Dr. Welty adds that two studies, in the New England Journal of Medicine and The Lancet, showed medical-grade CBD significantly reduced epileptic seizures.
Dr. Welty emphasizes caution when trying medical-grade CBD oil. "The bottom line," Dr. Welty says, "is that patients who take CBD should be carefully managed by a physician and monitored by a pharmacist, each familiar with its use, side effects, and drug interactions."
Scientists at the U.S. Department for Health and Human Services have investigated the antioxidant and neuroprotective qualities of cannabinoids. According to patent US6630507B1, "Cannabinoids are found to have particular application as neuroprotectants, for example in limiting neurological damage following ischemic insults, such as stroke and trauma, or in the treatment of neurodegenerative diseases, such as Alzheimer's disease, Parkinson's disease and HIV dementia."
State and federal lawmakers as well as leaders in the hemp industry recognize the importance of testing for purity and quality. Welty says studies have shown that CBD products produced without regulations are often contaminated with fungicides, pesticides, fungus, or bacteria, and do not contain the labeled amount of CBD. "States that provide regulation of the production of CBD, as is being developed in Iowa, do appear to have more reliable products," Welty says.
CV Sciences test their products for cannabinoid content, pesticides, heavy metals, and solvents in a laboratory on site, and through independent third-party analysis. When purchasing CBD oil, make sure the manufacturer tests its products.
U.S. Senate Majority Leader Mitch McConnell recently introduced the Hemp Farming Act of 2018, which would permanently legalize hemp and classify it as an agricultural commodity. In an impressive display of rare bipartisanship, he was joined on the floor by U.S. Senator Ron Wyden, a liberal Democrat from Oregon. This could have far-reaching positive effects on our economy and environment.
Hendrix, who started the Kentucky Hemp Industry Association and helped found what is now the U.S. Hemp Round Table, has grown hemp on his family farm for the past three years. Not only will legal hemp add to a farmer's revenue stream, it also improves the soil.
"Hemp is a great rotation crop," he says. "It leaves the soil better than it found it." This means less need for fertilizers and other inputs, which saves money. Hemp is also drawing young people back to the farm, an important trend in light of the fact that the average farmer is 60 years old.
"In five or ten years," Hendrix predicts, "you're gonna see hemp as just as normal as corn or soy." Just imagine: CBD oil in your medicine cabinet, hemp seeds in your granola, and hemp fibers in your shoes.
To get more information on hemp legal issues, join HempSupporter.com.