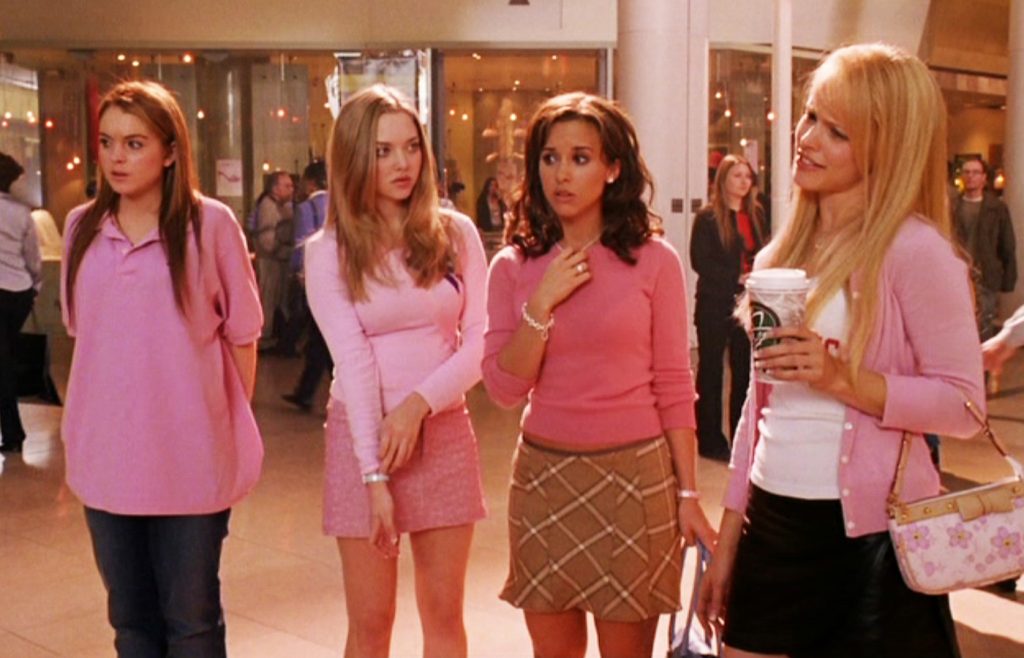 Mean Girls hits us right between the eyes with the cruelty of suburban high school culture, which is just as it's been for decades but a little meaner. The poignant "dramedy" registers halfway between Clueless—Amy Heckerling's snappy comedy about Beverly Hills High School—and Thirteen, last year's disturbing drama about adolescent peer pressure in Los Angeles.
Inspired by Rosalind Wiseman's parenting guide Queen Bees and Wannabes: Helping Your Daughter Survive Cliques, Gossip, Boyfriends, and Other Realities of Adolescence, Tina Fey of Saturday Night Live delivers a tight script, packing laughter and punch and the message of female inhumanity.
Mean Girls showcases the lovely Lindsay Lohan (Freaky Friday) as young Cady, who has returned from Africa where her anthropologist parents were working. Africa's jungles are Disneyland compared with the horrors of American high school. And Tina Fey shrewdly captures the comparison by shifting to animal observation scenes of teenagers competing for attention and fighting for mates.
The ferocious school cliques are as sharply defined as the caste system. Cady first befriends two art students. But then she encounters "The Plastics," consisting of a svelte blond queen and her two slaves, who allow Cady to join their lunch table and become their "friend." Following the lead of her new peers, the benign Cady slides into nasty survival mode of "every woman for herself," where friends gossip, shun, and betray each other and conjure up venomous schemes for their own gain. You'll laugh, and then you'll gasp.
Thanks to a well-directed cast and a good script, the acting is smooth and the delivery sharp, with few sagging moments. And most of all, the film's haunting message will follow you home. If we ever wonder why "mean" prevails in the adult world, we need only observe where it begins, which is probably preschool.