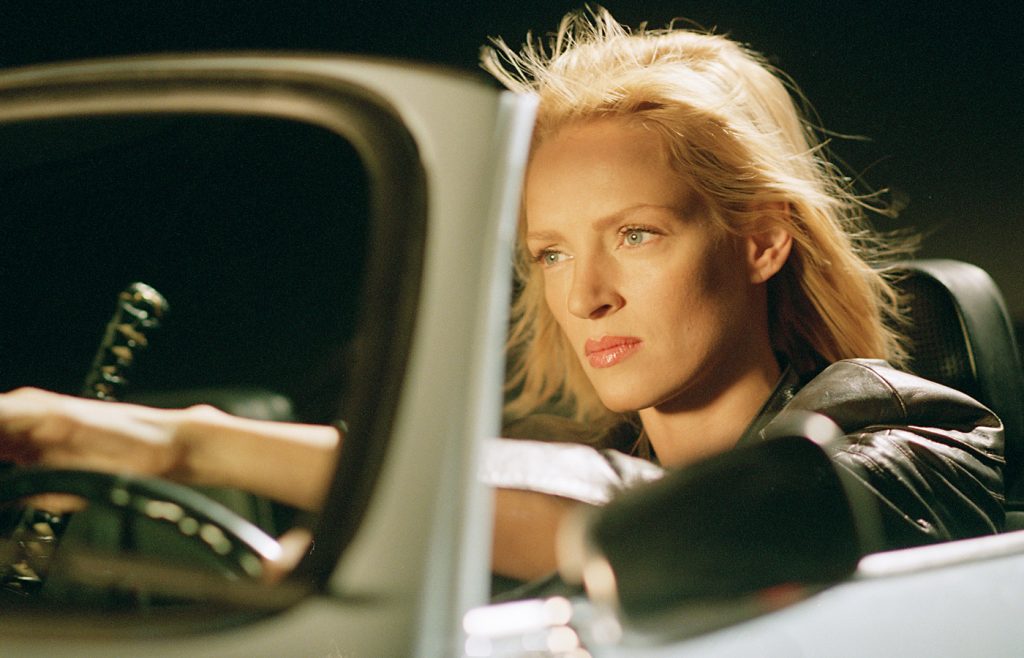 2004 was a quietly robust year for film. Summer flicks were unusually thoughtful and fun (Shrek2, Harry Potter: Prisoner of Azkaban, Spiderman 2), biopics were less sugary and more vital (miraculously, Ray didn't descend into mawkish resolution till the last 15 minutes). We saw the return to grandeur of Martin Scorsese, the continuing rise of Pedro Almodovar and Alexander Payne, and part two of The Man With No Name's comeback.
Then, of course, there were the two films that defined our divided nation and whose names I probably don't even need to mention. Both I responded to strongly, but only one will go on the list (hint: not the ten best).
In a year of political fervor, where the line between partisanship and entertainment was blurred and ultimately destroyed, it is almost impossible and irrelevant to use any sort of political and cultural objectivity, especially with something as fun and arbitrary as a ten best list. Thus, if my list seems a little charged or loaded, just remember that while I grew up in Iowa, I now live in the blue catacombs of sunny Southern California.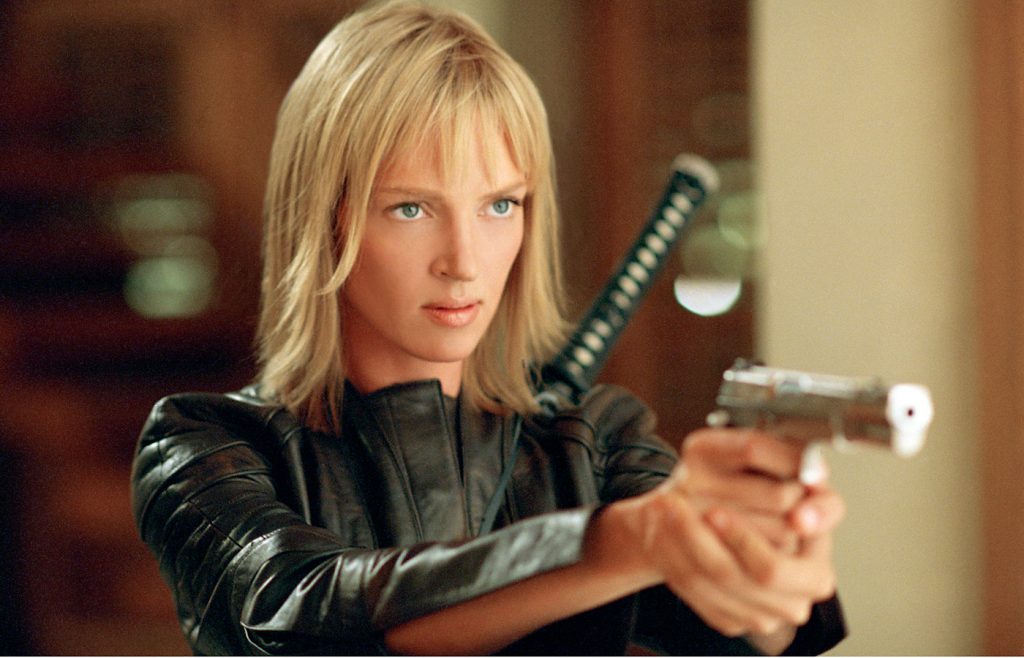 #1: Kill Bill Vol. 2
Even though it came out way back in April, Kill BillVol. 2 stuck with me the entire year, and come 2005, there wasn't a movie I liked or respected more. It contains multitudes, and the more you watch it, the richer it becomes.
It also retroactively makes the first volume far better; together, the two are perhaps the most impressive and engrossing non-sci-fi/fantasy saga ever. It gives Uma Thurman one of the greatest female roles in history and David Carradine one of the most indelible characters. It resurrects the brilliant non-Western scores of Ennio Morricone. It inverts the macho-drenched revenge picture onto a glittering feminine landscape so effortlessly and unpretentiously that it is arguably the most important "feminist" picture Hollywood has ever offered. It is funny, surprising, exciting, touching, and beautiful. It ends with the greatest face-off of all time. It permanently cements Quentin Tarantino's place amongst the most serious and exciting directors in the world. What else is there to say–except voice my ire that the only critic who put it in his top ten is Roger Ebert.
#2: Bad Education
(Warning: Just to let everyone know, this NC-17 movie is very creepy and explicit, so if you're someone who wondered why ABeautiful Mind had to have all that profanity, you probably won't like this movie.)
Director Pedro Almodovar has been making brilliant, subversive films for 20 years. But only in the last ten has he matured into a filmmaker of uncommon precision and imagination. A Bad Education is both an autobiographical exorcism and a twisty, Technicolor ode to film noir. Time shifts, the film delves to stories within stories, characters are not who they seem, and through all this Almodovar guides and controls the film with undeniable creativity, wit, and fervor.
A Bad Education is quite simply an instant classic entry into the world of the subversive neo-noir (my favorite genre), one that can stand with the likes of Cutter's Way, The Long Goodbye, and The American Friend.
Kudos to the brilliant score by Alberto Iglesias, the dazzling cinematography of Jose Luis Alcaine, and the brave, startling performance by Gael Garcia Bernal. Once again we must tip our hats to one of cinema's masters and wait with bated breath for his next one.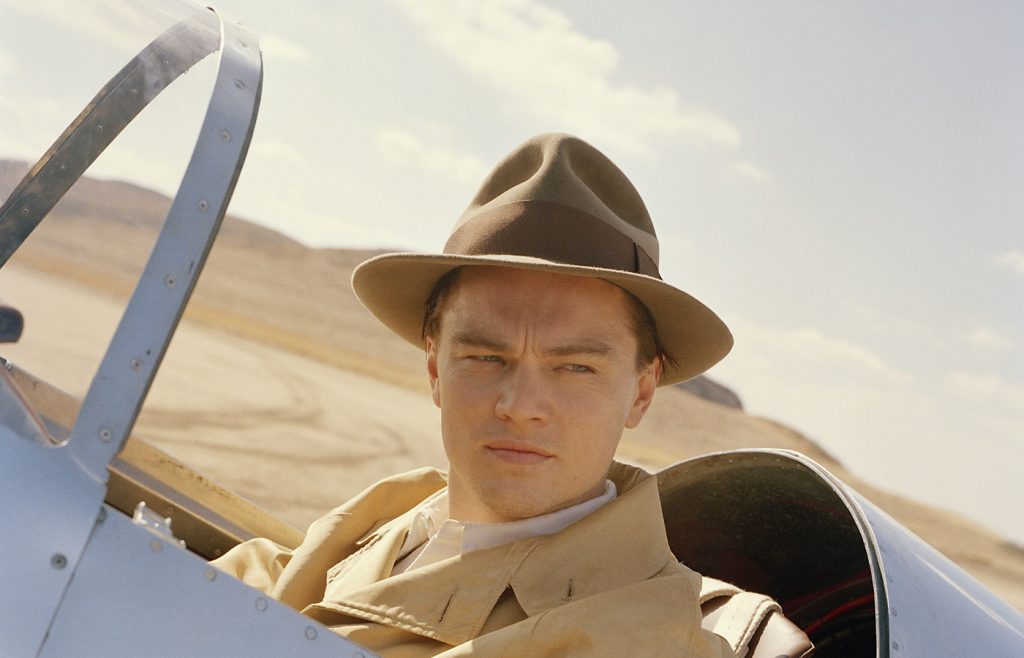 #3: The Aviator
Finally. After the icky bloat of Casino, the quaint, well-intentioned boredom of Kundun, the pretentious, film school "edginess" of Bringing Out the Dead, and the unbelievable disaster that was Gangs of New York, Scorsese returns to form. Although The Aviator doesn't reach the heights of Scorsese's masterpieces, it is the most ecstatic spectacle of the year.
Chronicling the early years of mad genius and true American Howard Hughes, Scorsese rediscovers the pure pleasure of making movies. Leonardo Dicaprio, though still baby-faced (who can believe he's 30?) is truly brilliant as Hughes, capturing his charisma, brilliance, and the beginnings of looniness. Just as RagingBull dissected and exposed the brutality of the physical American hero, The Aviator delves into the spirit of the 20th century American self-made man. A supremely entertaining and intelligent epic.
#4: Sideways
Alexander Payne is turning into a wondrous combination of '70s Altman and Woody Allen. Both personal and political, comedic and somber, hopeful and acerbic, he is not only our greatest social critic in film, but also our most vital filmmaker of humanity.
Sideways, his best film yet, is also his simplest. The story of two aimless 40-something friends on a weeklong bender in Napa could seem slight, but ends up anything but. Without pomp or pretension, Sideways offers piercing insight into careers, friendship, love, failure, commitment, and wine. It also has the funniest sex scene I've ever seen and a flat-out jaw-dropping performance by Paul Giammati (who, by the way, is as good as Pacino, Brando, De Niro, and Nicholson). Perfect.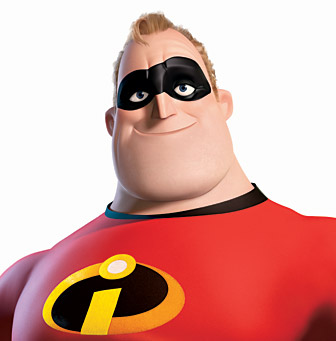 #5: The Incredibles
The best American animated film of all time, The Incredibles is such a joyous and exciting film, its easy to forget how revolutionary it is. The first Pixar feature to exclusively feature humans, the film is so believable, funny, and emotional it makes most live action seem as wooden and stilted as Steamboat Willy. Under the witty and warm guidance of genius Brad Bird (responsible for the astonishing Iron Giant), The Incredibles is both the best action film of the year and the best familial relationship film of the year. The Parr family's dialogue so far exceeds that usually found in animation that it borders on surreal.
The Incredibles is a great superhero film—instead of the usual ego pipe dream, the film is a glorious and tender reflection of our needs and potentials.
#6: The Life Aquatic
Despite a chilly reception (and accusations that Wes Anderson has fallen into quaintness), The Life Aquatic is another charming and affecting cog in his edifice of American obscurity and industry.
As in his last three films, Anderson is obsessed with a fallen, macho American legacy. He fills his films with artifacts of bygone eras, but tenuously sets them in the present, creating an elegiac, fleeting landscape of grit and elegance.
Bill Murray once again proves that no one is better as the rakish charmer looking for one last chance; Cate Blanchett, Willem Dafoe, Bud Cort, and Seu Jorge provide excellent support. Best of all is Jeff Goldblum, who fulfills all previous hints of hubris and smugness into one hilarious, robe-wearing oceanographer. How can any movie that uses Scott Walker's "30th Century Man" in the soundtrack be anything be great?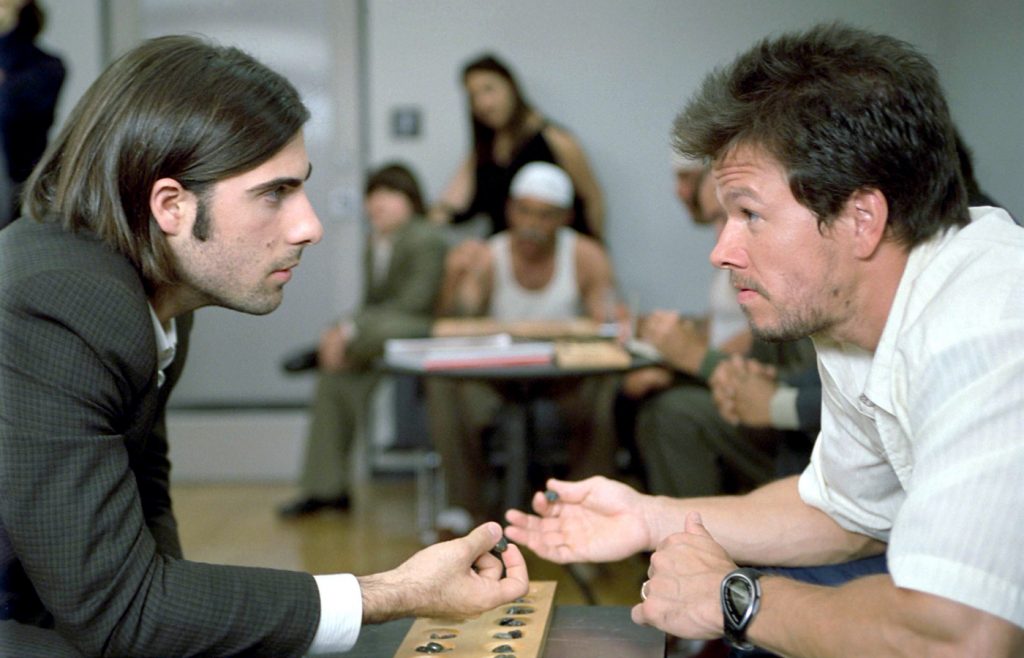 #7: I Heart Huckabees
David O' Russell's absurdist polemic about life in Bush America has the madcap verve of the films of Robert Downey Sr. and Alejandro Jodorowsky. Here is a film that's truly unpredictably, meandering in the best of ways. Be it the intrigue and competition between the nihilist philosopher and the hippie spiritualists played with effervescence and joy by Dustin Hoffman and Lily Tomlin, the strange coincidences involving a tall Sudanese man or Shania Twain, or the explosive, incredible performance by Mark Wahlberg, this was a film that was not going to be pinned down. Funny, strange, and tough, I Heart Huckabees was the best post-election Sunday flick of the year.
#8: We Don't Live Here Anymore
Despite glorious reviews upon its premiere, this bleak little gem has been virtually forgotten. Too bad, because some of the best performances in recent memory are contained within.
The story of two college-town couples and their infidelities, flaws, and guilt is not easy, but it ranks as one of the most honest films about relationships I've seen. The sterling work of Naomi Watts, Peter Krause, Mark Ruffalo, and especially Laura Dern ground the film with an immediacy and presence that's nothing short of startling. Unlike the turgid Secret Lives of Dentists from 2003 that smugly tried to inflate the "pain" of rich, unhappy suburbanites into a meditation on the human condition, We Don't Live Here anymore has no such foolish aspirations. It is simply a fearless, empathetic look at failure and heartbreak.
#9: Million Dollar Baby
I don't know if Eastwood's latest deserves all the lavish praise heaped on it, but, regardless, it's a great subtle movie, emotional without being sappy, stirring without being manipulative. The story of a female boxer's connection to a crotchety old trainer and his weary and wise sidekick, and her subsequent rise to glory, seems clichéd, but Eastwood has grown into an incredibly humanistic filmmaker who favors silence and small moments over bluster. The boxing scenes have a brutal glow reminiscent of RagingBull, and the narration by Morgan Freeman is comforting and nuanced without being hackneyed. A wonderful character piece that's a genuine weeper–and I mean that in the best possible way.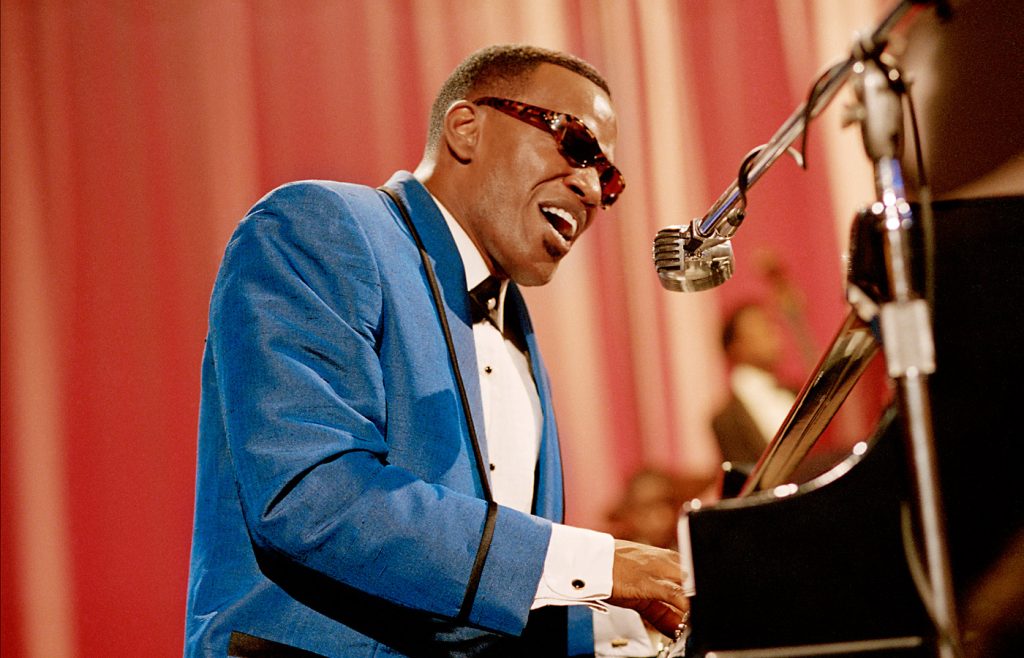 #10: Ray
A real surprise. I love Ray Charles and the sublime music he made in the '50s and '60s, but was expecting a dull, corny biopic, complete with soundtrack swells and emotional filler. Instead, Ray was a brusque, warts-and-all look at one of America's true treasures. Jamie Foxx inhabits Ray Charles completely, with a brilliant, cohesive performance that anchors the film. Director Taylor Hackford does not shy away from Charles' heroin addiction, womanizing, and cutthroat business tactics, ultimately rendering him more human and strangely enchanted. Knowing that such celestial music came from such a flawed man is very uplifting in its own right.
The Year's Worst: The Passion of the Christ
I chose The Passion for two reasons: I feel so strongly about this one and I had neither the time, money, nor inclination to go to Spanglish or Alexander. I know this film means a lot to many people, so instead of ripping on it, I've opted to ask a few rhetorical questions:
Given that Mel Gibson has a scene of his character being tortured in nearly every action movie he's starred in (Payback,Lethal Weapon, Braveheart, etc.), isn't the gory lengths and obsession he renders the crucifixion a little suspect?
If, as Gibson has said, the film is supposed to illustrate the scope of Christ's suffering, why does it focus on the (inaccurate) evilness of Caiphas, and the (inaccurate) passivity of Pilate?
Why are there virtually no moments of Christ's life and teachings?
Despite the lush cinematography, the jump cuts, and graphic violence, how is the film any better than any other Christ film (TheRobe, The Confessions of St. Matthew, Jesus of Nazareth)?