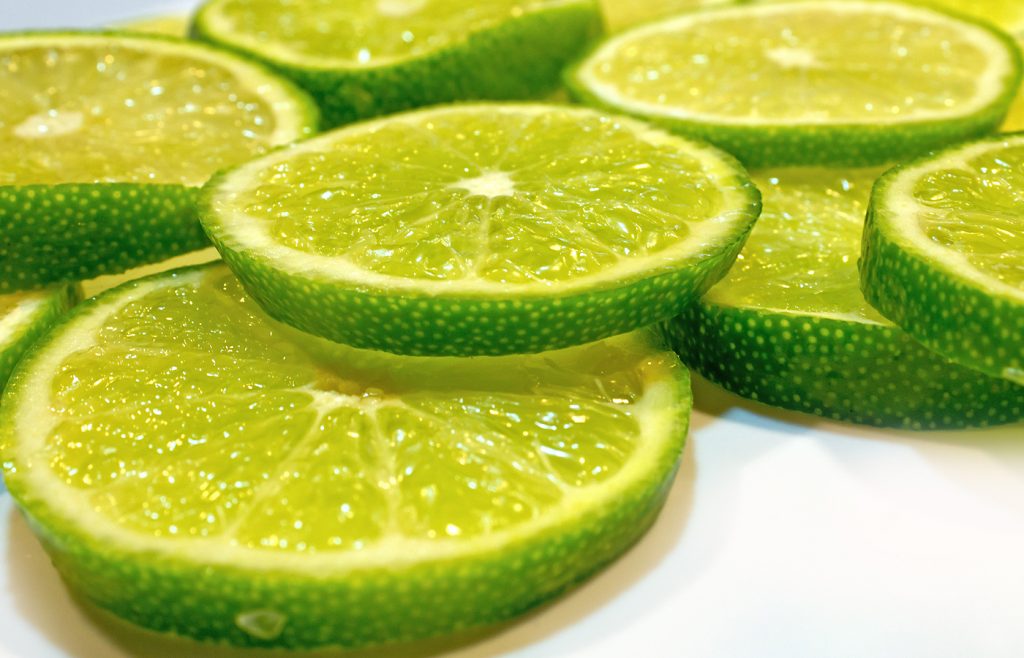 This popular recipe for Key Lime Pie doesn't use Key limes at all. Any grocery store limes will do. Of course, if you have Key limes, by all means use them!
This recipe is based on one from the mid-1970s version of The Joy of Cooking. It's the perfect summer dessert, anytime.
For a 9″ pie
Graham cracker crust:
1 cup graham cracker crumbs (1 package, usually 3 to a box)
6 T. butter or olive oil
Combine ingredients. Press crumbs into pie pan, smoothing crumbs along the bottom and up the sides. Bake 6-8 minutes at 375 degrees. Set aside to cool.
Pie filling:
2 cans sweetened condensed milk
1 cup sour cream
2/3 cup lime juice – 6-8 limes, depending on size
1 Tablespoon lime zest (or more)
1 cup whipped cream for topping (more or less, depending on taste)
Mix everything together (except for whipped cream!), pour into cooled crust, spread whipped cream over the top, and chill at least 3 hours, but overnight is better. This pie never gets really hard, but if you want it firmer, you can pop it in the freezer for a couple hours before serving.
If you don't have a citrus grater, it's worth investing in a good one (about $9-10). Its sharp, tiny holes make grating the limes so much easier than if you were to use a regular grater. You only want the colored part of the rind, not the white part, which is bitter.