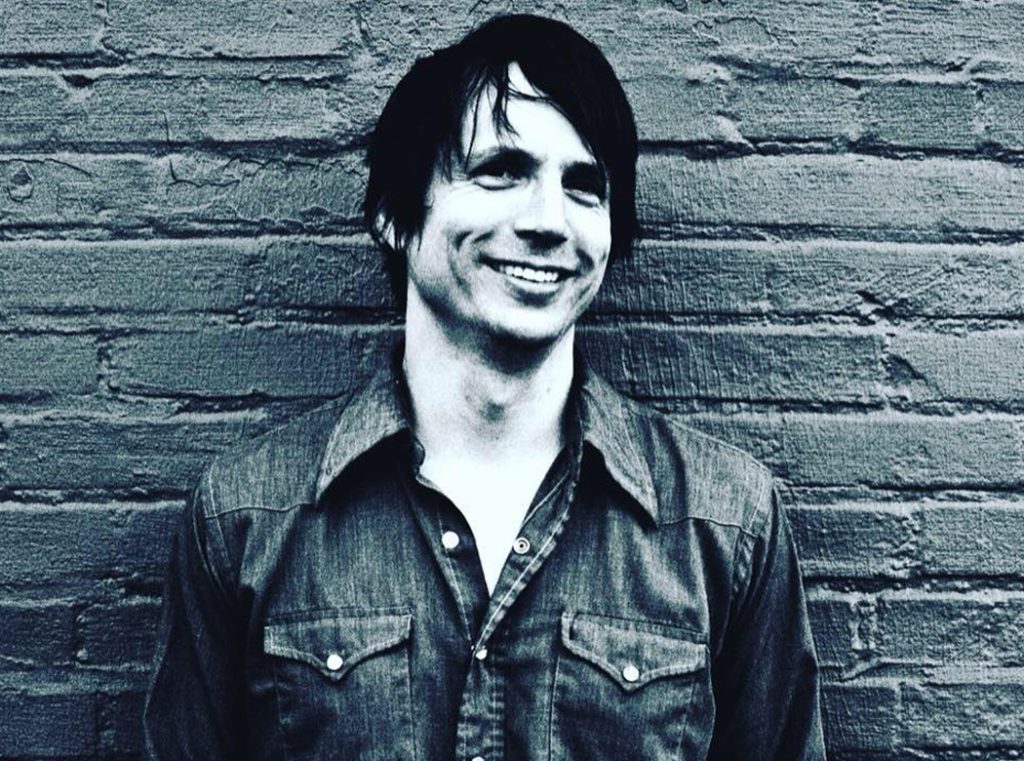 Sometimes you find yourself exactly where you want to be. You've just enjoyed the most beautiful day. The kind of 70-degree, happy skin, prebug, tree-bud spring day best enjoyed at a friend's cabin surrounded by nothing but sunshine and 24 acres of woods.
The kind of day that makes you forget your government is expanding its Special Operations Communications (SOCOM) strike force—a 53,000-strong command with an $8 billion budget for 2007—by 13,000 special ops corps, including Army green berets, Delta Force operatives, and Navy SEALs. Small teams have already been dispatched to U.S. embassies in some 20 Middle Eastern, Asian, African, and Latin American countries. (Seven thousand are deployed overseas, clandestine "special mission units" to engage in worldwide reconnaissance, intelligence gathering, and man-hunting, as well as partner with foreign militaries to eliminate terrorist sanctuaries and counter extremist ideology—plans recently approved by Iraq overlord and Def. head Donald Rumsfeld, to fight the war on t[error] by an administration with a "cold war" mindset and a "hot war" mentality). In a "subtle" shift, the Pentagon will now inform—rather than seek approval from—U.S. ambassadors before conducting military operations, reports the Washington Post. More blurred lines of command, just what we need.
Speaking of command, I find Ian Moore in concert at Café Paradiso in Fairfield. He is doing the singer-songwriter thing with multi-purpose trumpet/keys/vibes accompaniment by Kullen Fuchs. Admittedly, I have a latent folk anti-bias because as a kid, folk music was what we played in guitar mass. We did Peter, Paul & Mary's version of "Blowin' in the Wind," know what I mean? I lumped Dylan in the same bag because the Beatles had exploded, girls were squirming in their seats and bleating, and I couldn't care less if some guy wanted to hammer in the morning or not. (Discovering Dylan years later, I died a thousand petites morts.)
By the end of Moore's first song, I am transfixed. It is something about his pied pipes and lit literate composure. He has one of those effortless vocal commands that can soar, or whisper with a little ground-pepper gravel, or flip into a silken falsetto in a heartbeat. His guitar-work is pure soma. Generally not a big fan of in-between-song singer-songwriter banter, I find Moore's observations and anecdotes so intimate and real you feel like you're in on some act of mutual discovery. It's as if he's just talking to you, someone said later. I said, no, man, he was talking just to me.
The coffeehouse is filled to the gills. Moore (no relation to the author, or Michael Moore, or Roger Moore, or Demi Moore, or James Moore, author of Bush's Brain) is dressed simply, hair shorn, a strong jaw, good looks. Self-possession is the word that comes to mind, natural. Even though fully engaged as a performer, working the mic masterfully, he is golden eared, empathic, interactive, a total grok-it man.
Talent big as a breadbasket, accompanied by a squid-like gracefulness, not so much ego as a sheer-joy-of-expressing-oneself well, being firmly-in-one's-own-dharma kind of undeniable gift that when coupled with great songcraft, deft-defining dynamics, and seamless, heartfelt accompaniment, makes your inner cartwheels want to join the Peace Corps, swim with endorphins, save the world from oppression and disease, and pop the hot err balloons of preemptive doctrinaires.
He sings a song he wrote called "Bastards" about the chilly reception Sinead O'Connor received at a Bob Dylan tribute when the audience booed her for having ripped up a picture of the Pope on a Saturday Night Live show. He recounts how afterwards Kris Kristofferson put his arm around the Irish waif and said, "Don't let the bastards get you down." Later on, Moore nails Dylan's "You're a Big Girl Now" and the Buddy Holly ballad "True Love Ways," one of my favorites.
Born in Berkeley, raised in Austin, Moore and his band arrived on the scene in the early '90s with a blues/rock undercoat that drew comparisons to fellow Texans Stevie Ray Vaughn and Doyle Bramhall. One of Moore's first gigs was playing guitar for the illustrious Joe Ely. He's opened for the Rolling Stones, ZZ Top, Paul Weller, countless big-name acts. I mean, the guy can play brass-ball monster-lead guitar and sing scorched-earth blue hallelujahs with the same facility that he blows the candles out of the sensitive singer/songwriter genre without even exhaling. His label, Capricorn Records, wanted him to be the next Allman Brothers. With ample chops for roadhouse rock confounded by the mystical soul of a southern Goth, he chose the artist's path where the journey is the destination.
His latest CD, Luminaria, is a luminous gem. The songs float, unmoored by supple instrumentation, sure-footed melodies, and flowing chord arrangements, anchored by heart-of-gold vocals. They have a pop sensibility but in the best sense. "[S]ongs surprisingly rich in atmosphere and emotion . . . suggesting such influences as Brian Wilson, Van Dyke Parks, Leonard Cohen, Tim Buckley, the British pop invasion and the ensuing wave of psychedelia," according to the Washington Post. Billboard writes: "Moore puts the listener in the passenger seat right beside him, and he drives down real-life roads." A new album is in the works.
I don't remember the last time I was this blown away by a performer. Maybe it was Ryan Adams. Dude is versatile, personable, and nothing but affable, equally engaging offstage. Moore, who is now married and has a kid, tells me he immigrated to Seattle when Dubya defeated Ann Richards and became governor of the Lone Star State. He was high school friends with Scott McClellan, who till recently was the president's spokesman.
I ask him about the president's lost years. I'd always assumed those stories were mostly bitter grist for the rumor mill. No, he knows the prominent family whose son partied hearty with Bush for a decade or so and the Houston club they frequented where the president—himself a nickname lover—was dubbed "Hot Tub" for his love of taking the ladies back to the steamy waters. The president's old party chum is still trying to kick a cocaine habit, something Mr. Bush's conversion to Christianity seemed to fix, no pun unintended.
Moore is well-informed, strongly opinionated, but not in a my-way-or-the-highway way. I find him inquisitive and inclusive. He tells me his wife sometimes gives him shit about it and I nod knowingly, smiling about my own Canadian reflecting pool. Politics, music, recording, equipment, food, the environment—the man seems fat-soul passionate about everything. He wants to explore Floydian Pinkness, talks about doing a Rockpile-style record, this incessant eclecticism perhaps the reason he has yet to explode the mainstream's jugular.
Bottom line: Clapton may be God, but Ian Moore is Cherry Coke. Jeez if you love honkus. And don't even get me started about Venezuela.