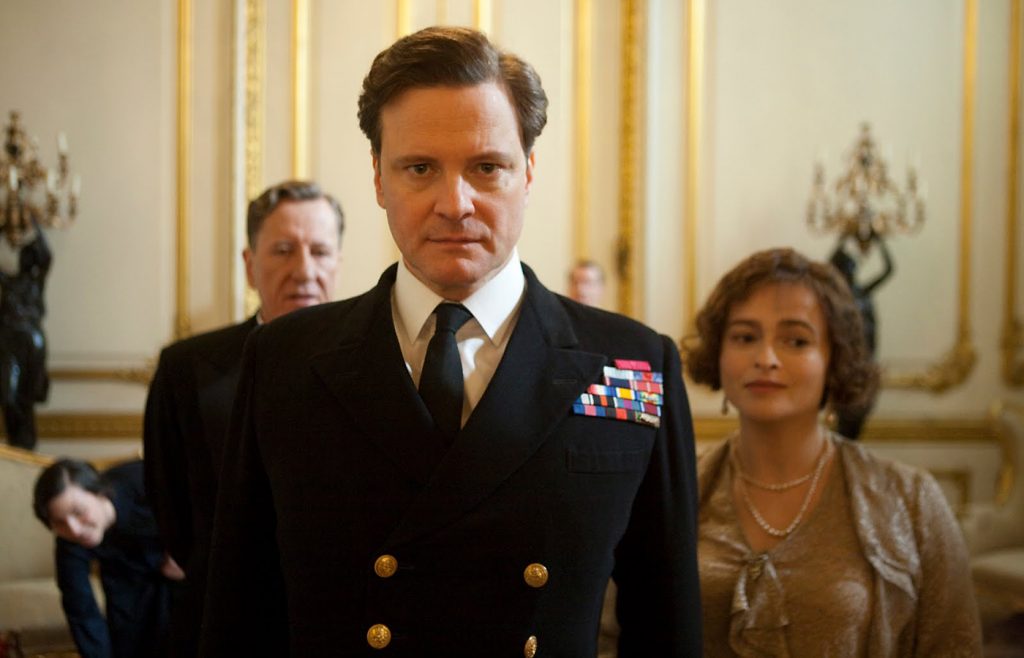 When I started thinking about the last year for movies, I felt hugely disappointed. Movies like Knight and Day were so completely unimaginative that watching them was akin to talking with a well-oiled salesman.
But as I went through the films, it became clear that 2010 wasn't so much a bad year as a weird one. No buzz film caught fire, and the films that shone the brightest were prickly, bleak, and often foreign or independent. Yet there were some immensely powerful films and  indelible performances in 2010.
#1: A Prophet
No film was more engrossing, stylish, and deep than A Prophet (and, yes, I know it came out in France in 2009, but it was released in the U.S. in 2010). The prison saga of a young French Algerian joins The Godfather saga, Goodfellas, Prince of the City, Gommorah, and Heat in the pantheon of great crime films. A Prophet is perhaps even richer than those because, beyond crime and mafia, it is steeped in race, religion, and class.
Jacques Audiard's direction and screenplay is so deft that it's easy to miss some of the subtlety, but no matter. A Prophet's thrills have a palpable edge. Its climax is perhaps the first original use of slow motion in a decade. In a year of great performances, Tahar Rahim's was the most nuanced and criminally underappreciated role of the year. He balances the heartbreak and triumph of his character's criminal education perfectly.
Of all the films I saw last year, A Prophet was the one I thought about the most.
#2: Toy Story 3
What more can we say about Pixar? Every year they release one of the ten best films of the year, almost without fail. Toy Story 3 may be their crown jewel as well as the greatest last film in a trilogy.
Toy Story 3 finds Woody and company confronting their own mortality as they're relegated to a day care center. It's surprisingly adult and melancholic territory for an animated film, but what else would we expect from Pixar? Toy Story 3 also deserves special notice for resurrecting the career of Ned Beatty, who is fantastic as the genial Southern-gentleman day care boss—Lots-O'-Huggin' Bear. Like all of Pixar's recent triumphs, Toy Story 3 is superlatively crafted, bearing a three-act structure so airtight that it takes your breath away.
Toy Story 3's other distinction is that it was the only film of the year that made me cry and, from what I can tell, I was far from alone. That a cartoon about talking toys caused a nation of adults to weep like babies is an amazing achievement.
#3: I Am Love
Luca Guadagnino's I Am Love is a sweeping, lush epic in the vein of Pola X and Yi Yi. So front-loaded with cinematography, music (an urgent score by minimalist composer John Adams), and downright style, you might say it's empty headed, but I consider it the most ecstatic film of the year.
I Am Love tells a simple story of a wealthy, legendary Italian family, undone by desire and greed. Like Anna Karenina or Madame Bovary, I Am Love follows a married woman's (the indelible Tilda Swinton) descent/ascent into an adulterous relationship while her husband's inherited empire begins to sell its soul. Its simple details (an exquisite lunch of prawns, an art book) take on immense heft and grandeur. Ultimately, it's a great, immersive film about the danger and joy of living.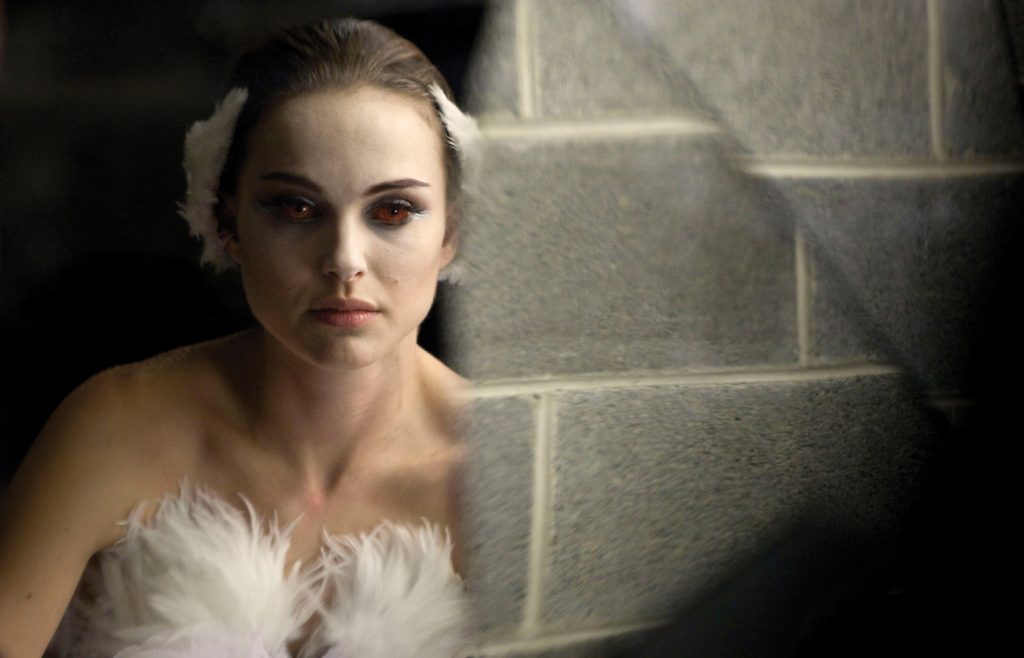 #4: Black Swan
Darren Aronofsky started his career making lofty, pretentious movies that used lots of camera gimmickry. I hated Pi and Requiem for A Dream and especially The Fountain. But after the failure of The Fountain, Aronofsky started taking things less seriously and played to his strengths as a naturalistic filmmaker with a gift for the physical.
Black Swan is a psycho-horror take on All About Eve and The Red Shoes, both knowing of its melodrama and stone serious about the physical toll of dancing. The result is a deliriously creepy and entertaining thriller with a heart of tragedy. Natalie Portman, usually a wooden actress, is perfectly cast as an immature, fragile, perfectionist ballerina. Her descent into madness as she struggles with the role of Swan Queen in Swan Lake is both absurd and truly scary, with a deeply satisfying climax. As it marches towards 100 million dollars in box office receipts, Black Swan is proof that there's still a solid audience for sexy adult films with a hint of black comedy.
#5: Enter the Void
A word of warning: Enter the Void is explicit and shocking in all ways. Although it was never submitted to the MPAA, it would easily receive an NC-17 or an X.
Made by enfant terrible Gaspar Noe, Enter the Void was inspired by a Raymond Chandler adaptation that Noe watched under the influence of psilocybin mushrooms. Outrageously over the top, overly long, and often dumb, there has never been a movie like it.
Starting with the most impressive and amped-up credit sequence ever, Enter the Void takes place entirely from the eyes of a young, disaffected American drug dealer in Tokyo. After he is killed by the police, his soul floats around the city observing present and past. It's a deeply metaphysical approach, filled with pain, sex, desperation, tragedy, joy, and love. Like a profane 2001, Enter the Void is equally introspective and massive. I'd say it was the most difficult and rewarding film of the year.
#6: Winter's Bone
Like an updated version of the classic Night of the Hunter, only replacing creepy religion with meth and hillbilly criminal syndicates, Winter's Bone is a pitch-perfect Southern gothic noir (or, more accurately, a Midwestern noir since it takes place in Missouri). Anchored by Jennifer Lawrence's extraordinarily sympathetic performance as a resilient teen under siege by blood feuds, drugs, and desperation, Winter's Bone is a bleak film. But it's deeply felt, blackly funny, and staggeringly authentic. Its shivery finale stuck with me for days.
#7: The King's Speech
A king's struggles with stuttering? Who cares! Yet The King's Speech was the most emotionally rending film of the year. Buoyed by Colin Firth's slow-burning performance, the film vividly realizes the pain of stuttering. What shame and frustration King George VI lived through, corralled by his domineering father and unsympathetic advisors into disastrous public appearances! Avoiding overly grand gestures, The King's Speech sticks to the remarkable relationship between George and Lionel Logue, a wry, highly intelligent everyman (played with great aplomb by Geoffrey Rush).
The King's Speech is a very old-fashioned film with old-fashioned values—friendship, the companionship of marriage, loyalty, and dignity. But it's not moralistic or uptight; it's a warm and classy film that earns its award-season prestige.
#8: Inception
Inception has gone already through several waves of backlash. While it's not the best movie ever made, it's a pretty darn creative way to spend $200 million. Certainly one of the more trippy summer blockbusters released, Inception put Christopher Nolan's skill in narrative tricks on full display. Nolan crafted a supremely complicated system of rules and then built an enormous, gilded production around them. The result is a kind of Jungian Bond film whose core—Dom's (Leonardo Dicaprio) secret dream life—was as shivery and moving as anything all year.
Jesse Eisenberg plays Facebook founder Mark Zuckerman in The Social Network (©2010 Columbia Pictures, photo by Merrick Morton)
#9: The Social Network
The most critically acclaimed film of the year was not exactly the deep philosophical zeitgeist it was hyped to be, but it was a hell of a ripping yarn with the best dialogue of the year. Aaron Sorkin and David Fincher framed the creation of Facebook as an outsider story steeped in class status and misogyny, which may or may not be accurate but provides a palpable stake for a film about software.
Jesse Eisenberg, Andrew Garfield, and Justin Timberlake are remarkably vivid as brilliant young men growing increasingly aware that they are in the midst of a phenomenon. Armie Hammer, playing both Winkelvoss twins, is the most endearing and entertaining WASP since the heyday of William Atherton. With its stately cinematography and rumbling, industrial/ classical score by Trent Reznor, disquiet pervades The Social Network, leading to the film's ironic denouement—the more friends you have on Facebook, the more alone you are.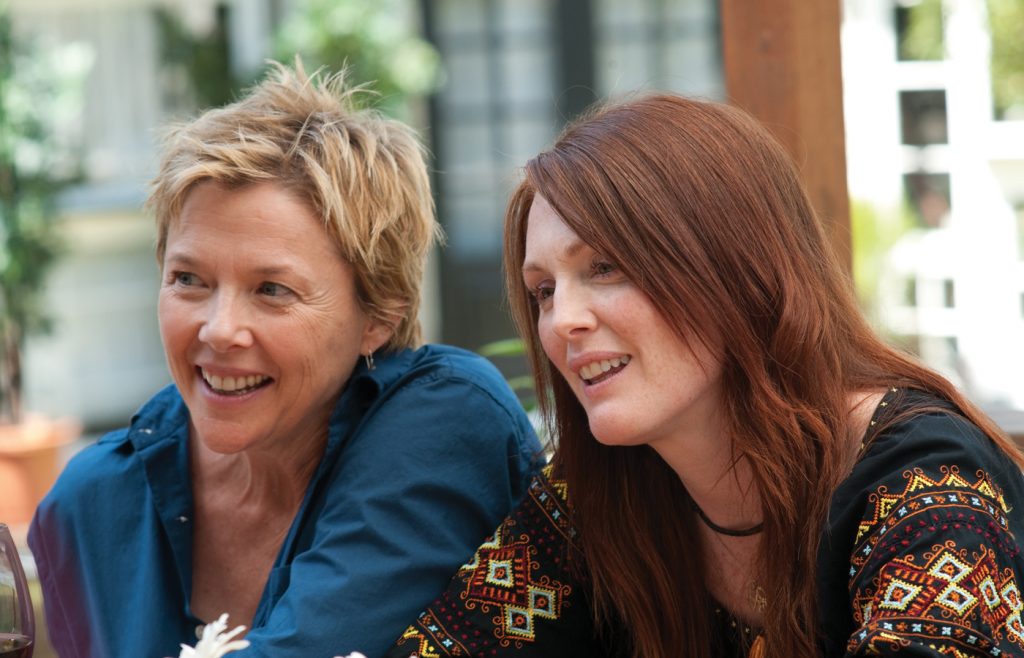 #10: The Kids are All Right
The Kids Are All Right is such a breezy, naturalistic film that I almost didn't include it. But then I considered how few movies I've seen that depict—with humor and warmth—marriages, bachelorhood, and teenagers.
The Kids Are All Right is a deeply funny and moving film. The fact that it concerns lesbian parents seems like a natural consequence of the story rather than a political calculation. It also resists cheap characterizations—Annette Benning's alpha-mom breadwinner character would be an unsympathetic, nagging shrew in another film, and Mark Ruffalo's groovy restaurateur an empty-headed narcissist. In The Kids Are All Right, they feel like real, sympathetic human beings, and their bad acts feel less like plot machinations than the yearnings and desires of frustrated people. The greatness of The Kids Are All Right is how universal yet specific it is.
Worst Film of the Year: : The American
I found many terrible, expensive films to chose from this year (Knight and Day, Clash of the Titans), but the most infuriating film of all had to be The American.  Although the film angles to be an existential thriller in the tradition of Jean-Pierre Melville films, its creators forgot that if nothing happens in a movie, people must have something interesting to say.
Ultimately, The American is the laziest film of the year. It's almost sad how much bogus gravitas reverberates through such a disposable film. Almost.