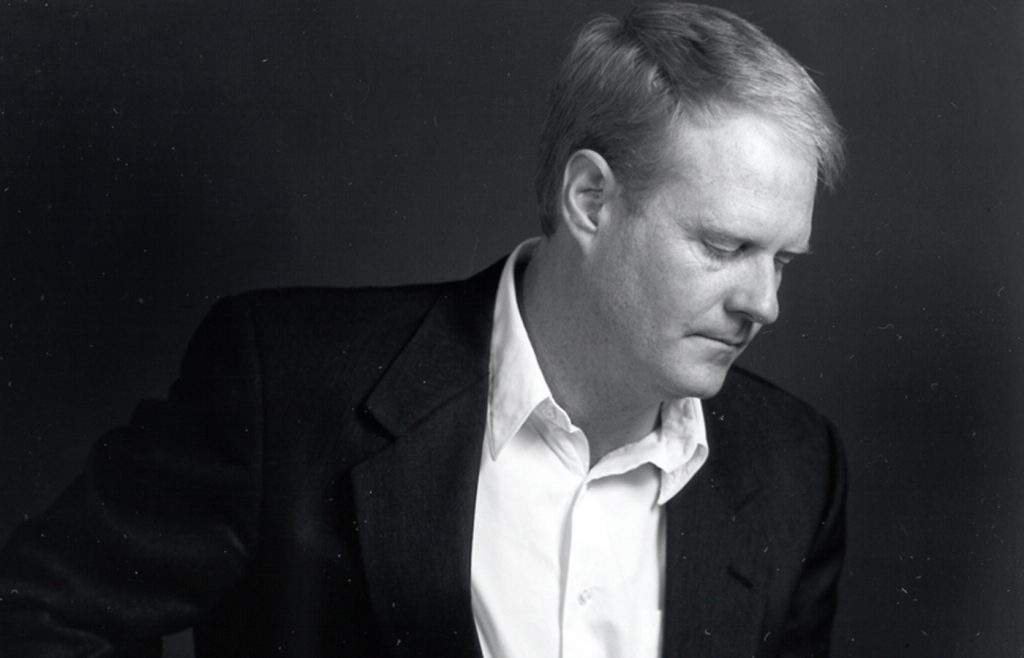 Recently, during one of my late night Internet searches, I discovered two great blues musicians, Erick Hovey and Harry Manx. Although these two have never met, they share a subtle, sophisticated, lyrical sense of humor and an open appreciation of world cultural influences.
Erick Hovey
Erick Hovey lives in Fort Dodge, Iowa, where his full-time profession is running his family's farm. He follows farming practices to preserve topsoil by tilling the ground once every two or three years instead of annually. By day, he is a farmer.  But when night comes, Erick picks up the electric guitar. Now, after four CDs with his four-piece band and many live concert performances, a growing group of people are discovering his music. Erick plays the blues from an educated perspective—completely dedicated to the tradition. Yet he offers something different through his poetic lyrics and deep insights into life's journey.
To begin your journey with Erick, I recommend his most recent CDs, put out in 2009, Blues Farm and Recycled Souls.  These two collections will tease you with delightful hooks. From Blues Farm, start with "Ball and Chain" and "Baby, Come Home." When Erick engages in his "middle eight" and ending instrumental sections, don't be surprised to find yourself swaying to the beat and dancing across the room. On Recycled Souls, where he traverses themes of reincarnation, the track "Here Again" speaks volumes. This one sounds like something Mark Knopfler might have conjured with tasteful, mellow guitar and simple, thoughtful lyrics, "Hello, stranger. Hello, old friend. I can't believe, can't believe we're here again." And all along, Hovey's guitar dances and seduces with sparkling tones.
If you like these tracks, consider the Robert Cray-sounding "Blues in Love" from Prairie Dance Music (2002). Erick indicates he is currently putting together his fifth CD. Check his website for concert appearances in Iowa.
Harry Manx
Harry Manx hails from Vancouver, British Columbia, Canada. He blends folk and acoustic blues with Hindustani music from India, a curiously flavored musical curry. Manx plays slide guitar, harmonica, stomp box, six-string banjo, and veena (a lute-like Indian instrument). Harry lived and studied for five years with veena master Vishwa Mohan Bhatt in India, where he jammed with Bhatt's extended family nearly every day. Now when he plays acoustic guitar while performing straight-up North American blues, Harry will often finish the song with an extended instrumental section showing his unique Hindustani stylizing—lilting, sublime, serpentine vibrato tones that take the listener to edge of ecstasy.
Harry Manx spend five years in India studying with veena master Vishwa Mohan Bhatt.
Manx has recorded eight CDs since 2001. Try these tracks from my favorite CDs to begin your Manx illumination:
1. From In Good We Trust (collaboration with fellow Canadian Kevin Breit), begin with "Steal 6" and Bruce Springsteen's "I'm on Fire" with Hindustani-style dobro.
2. From Bread and Buddha, I suggest "Nine Summers Lost," "Walking Ghost Blues," and "Unspoken Guest." Blues have never sounded so authentic and contemporary.
3. From Dog My Cat (CD), "Shame, Shame, Shame," "Brick and Stone," and "Rag Bhag" with its full-out dedication to the Hindustani style.
Wouldn't life be wonderful if one day we could hear these great blues masters live in Southeast Iowa? Let's put our attention on making this happen.
To acquire an audio file of this review, go to www.kruufm.com.  Join Andy Bargerstock's Fringe Toast radio show every Wednesday from 8-10 p.m. on KRUU-LP 100.1 FM in Fairfield, and available worldwide via www.kruufm.com.
Visit the index for more articles on music and musicians.