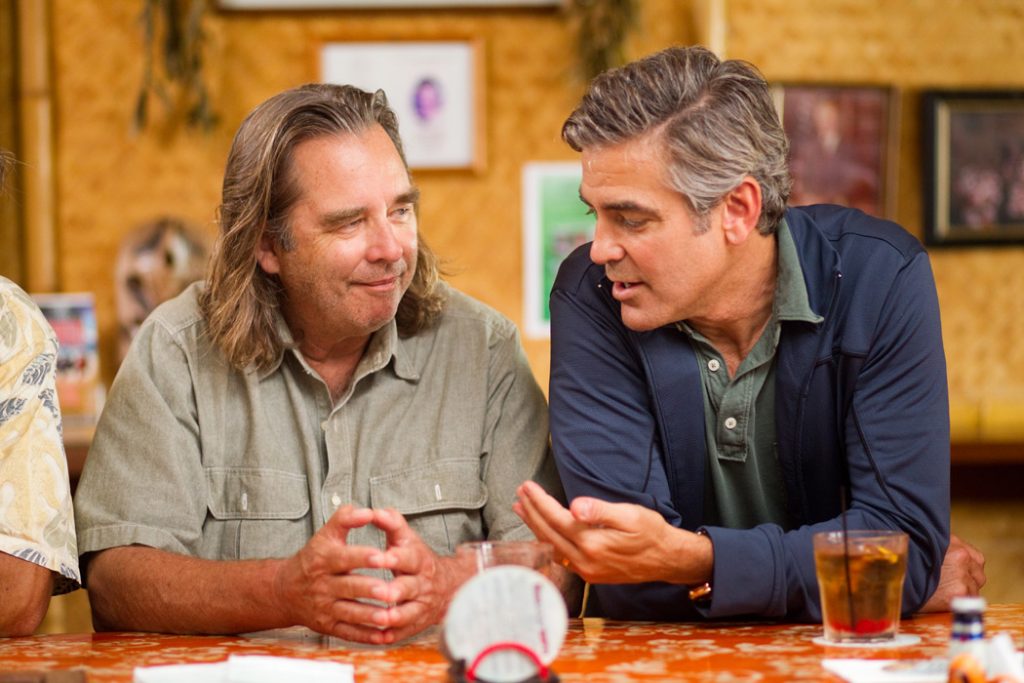 Alexander Payne hasn't made a movie since Sideways, in 2004. One of the best American comedies in history, Sideways becomes more rarefied with age—like the wine at the center of its storyline. So it's understandable that Payne has taken his time with The Descendants. Masterpieces are hard to follow up.
Payne has settled into an exacting method for making films, one that's radical in its painstaking patience: he reads until he finds the perfect novel for adaptation. The Descendants, based on the novel by Kaui Hart Hemmings, is one of the only movies I can remember that takes Hawaiian culture and its thorny history seriously.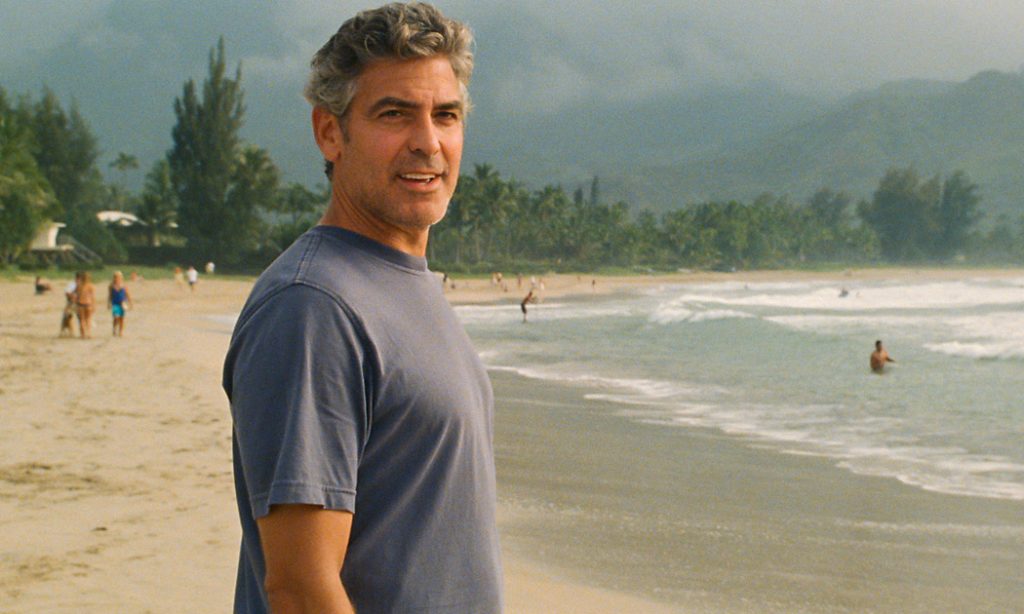 Payne gets into the heavy stuff immediately. Matt King (George Clooney, never better) is a real estate lawyer in Honolulu whose family are direct descendants of the first Hawaiian king and earliest white missionaries. His family owns 25,000 acres of unspoiled land on Kauai that they are in the process of selling to developers. Despite the prospect of making millions, Matt regrets these transactions. Subtly, Payne infuses this inheritance with the ghosts of colonialism and conquest and happenstance.
Far more pressing than the land sale is that Matt's estranged, headstrong wife hits her head waterskiing and lands in an irreversible vegetative state. In a matter of days, Matt is told he needs to pull the plug, as per her wishes, and tell his difficult rebellious teenagers.
Compounding this, Matt and his wife have fallen out of love. He's a prudent, frugal hard worker; she's a selfish, sybaritic free spirit. Thus, the film revolves around the ambiguity of two deaths—the death of a distant, cheating wife and the death of land heritage gained by dubious means.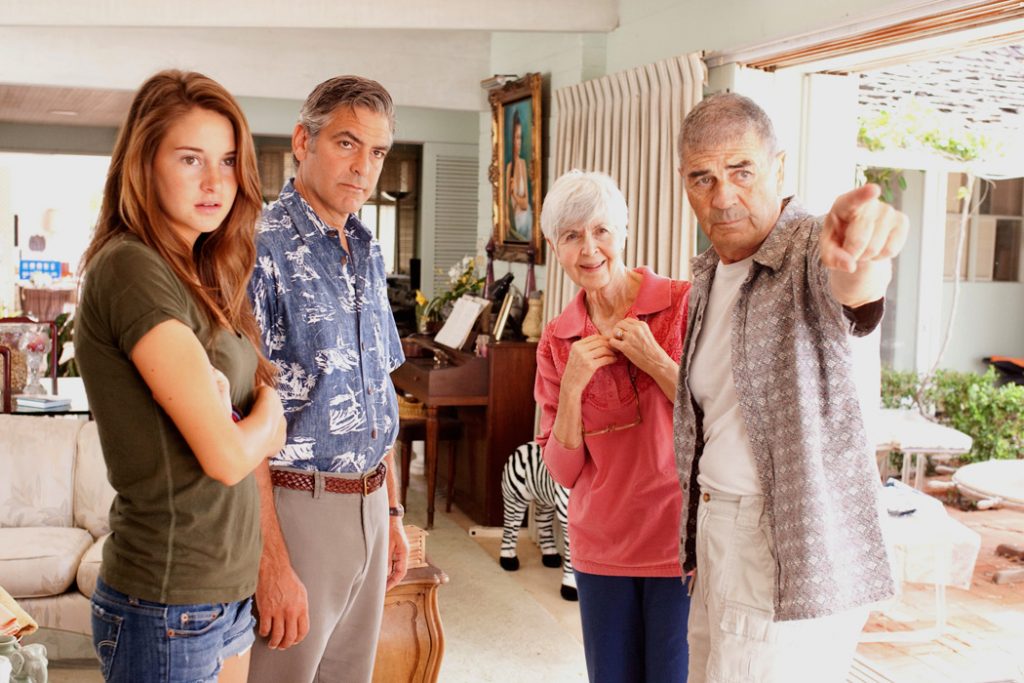 If this sounds heavy, it is. It's Payne's most moving film yet, but there's still plenty of his signature dry comedy. The legendary Robert Forster (Medium Cool, Jackie Brown) is brilliantly curmudgeonly as Matt's no-BS father-in-law. Beau Bridges is all laid-back island menace as Matt's greedy cousin. And Shailene Woodley and Nick Krause as Matt's wild daughter and her stoner friend give some of the best and most naturalistic child performances in years. But ultimately, this is Clooney's film as much as Payne's and he gives the most nuanced  performance of his career. Settling beautifully into the creases of middle age, Clooney still has plenty of charm, but his performance also radiates anxiety, anger, and fear. Matt is a man cold-clocked by life, and watching his innate dignity battle with the tides of emotion and greed is a wonder of human inspiration.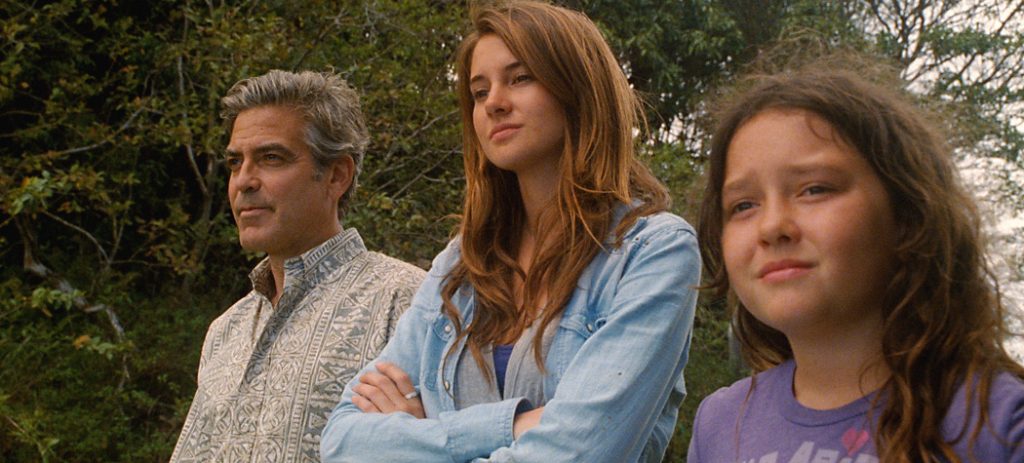 The Descendants is that great comedic drama whose elegant simplicity and straightforwardness masks enormous depth. Like such classics as Parenthood or Terms of Endearment, an entire human experience is discreetly contained within its credits. When people say "movie magic" they often mean special effects. I think a more apt definition is when a fictional life becomes animated into real existence and it lives in your mind the same as real people you already know.   A