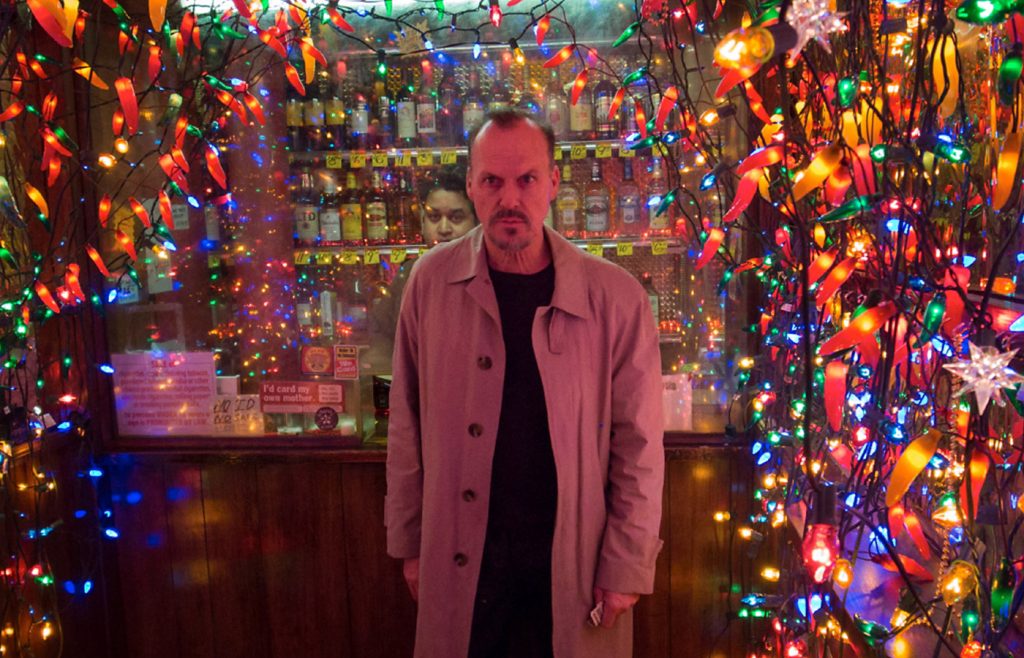 Alejandro G. Iñárritu offers this uncharted dark comedy of art imitating life, with a fading film star attempting a brave comeback. Birdman: The Unexpected Virtue of Ignorance drops us into Broadway's St. James Theater where Riggan Thomas (Michael Keaton) is directing and starring in a play. We follow Riggan down long narrow hallways onto the stage, into his dressing room, and onto the roof, as he does battle with his producer (Zach Galifianakis), his volatile costar (Ed Norton), his rebellious daughter (Emma Stone), and his own alter ego who advises and agitates him in a deep and raspy Bruce Wayne voice.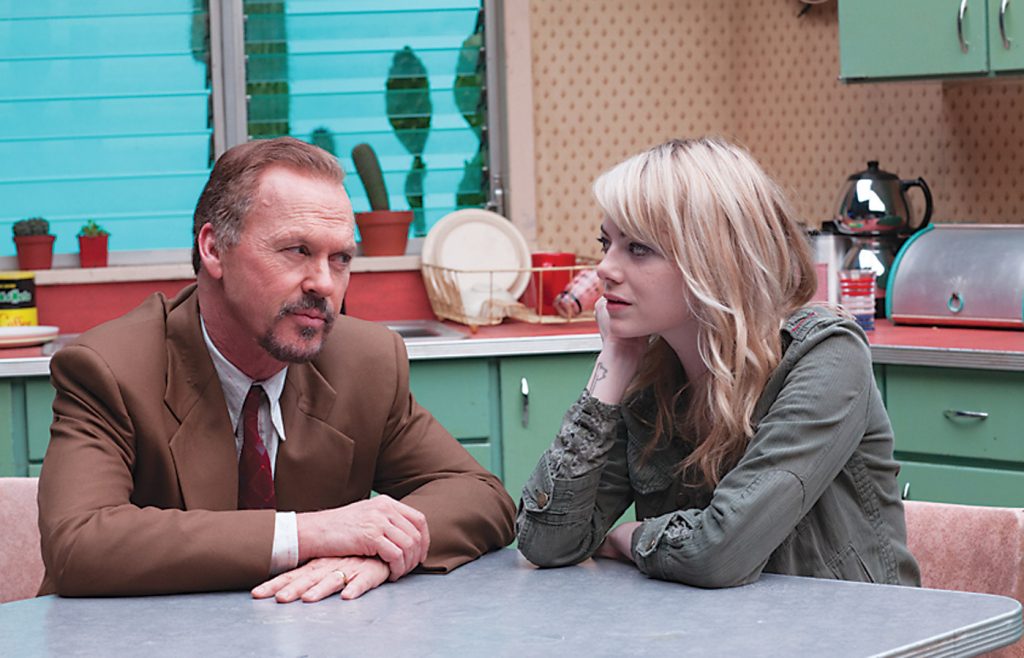 From the long, unbroken camera takes to the cool solo-drummer musical score to the mysterious flying skills of the former Birdman superhero, Birdman is raw and intimate, and loaded with quirks and surprises. Garnering eight Oscar nods, Birdman reminds us of the extraordinary talents of Michael Keaton, who is rallying his own Hollywood comeback.  A
Birdman has special powers.