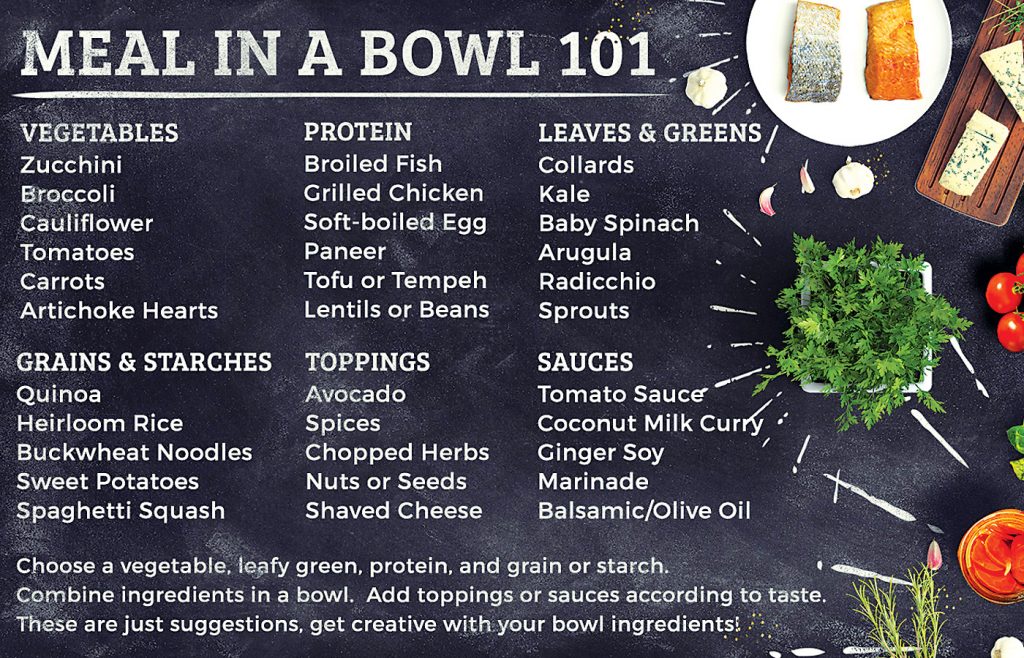 Tanell Pretorius's Top Tips for Healthy Fast Food

My go-to dinner when I'm short on time is vegetables on a grain. I sautée a garlic clove with half an onion in a tablespoon of ghee (clarified butter) for a couple of minutes. Then I add a mix of three different chopped vegetables and coconut milk. I let that simmer while my rice or quinoa is cooking.
When my grains are ready, I stir one teaspoon of curry powder into the vegetable curry, add grated ginger root, and top it off with two handfuls of baby spinach. You can add paneer or a protein of your choice. It's easy, fast, and healthy.
Amy Van Beek's Top Tips for Healthy Fast Food

My work week gets pretty hectic, so I try to think ahead and make sure that my fridge is packed with a few days' worth of veggies, fruits, and greens, and fresh eggs from my sister's farm. I keep my pantry stocked with nuts, grains, and legumes, and I always have some good fish and quality meats in the freezer.
On the weekend, I chop veggies and put them in smaller containers. Then during the week, it's easy to throw together a quick meal by adding a protein or grain. I also like making a large batch of green smoothies, enough to last two days, which my husband and I have daily for a quick breakfast or snack.
To stay inspired with cooking, I currently have two magazine subscriptions, Bon Appétit and Donna Hay. This way I look forward to getting creative and trying new things every month.