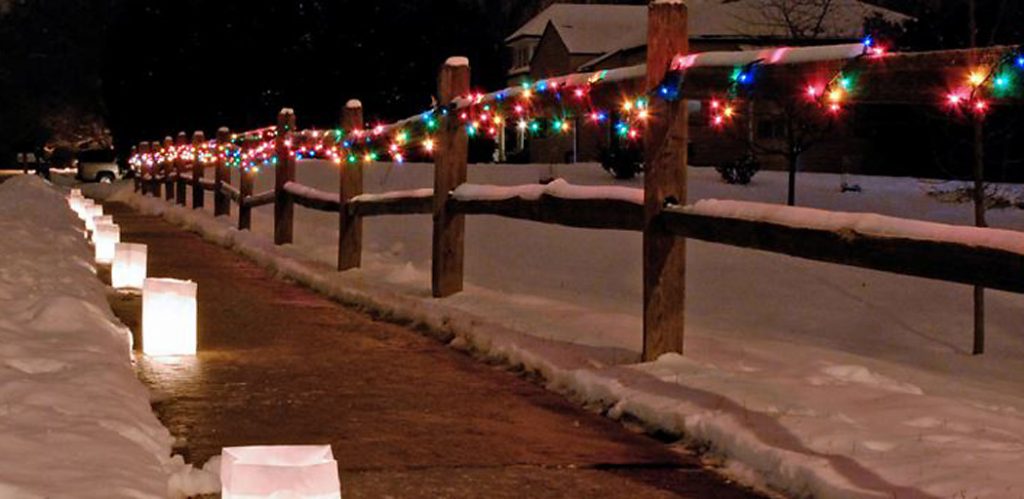 As we enter the darkest time of the year, many holidays celebrate the rebirth of the light. Light displays are a part of that celebration. Southeast Iowa has a number of impressive holiday-themed light displays that draw visitors from all over the area.
A Coralville tradition since 1980, the annual luminaria display called the Aisle of Lights involves 30,000 white paper sacks, each filled with sand and a votive candle, creating an entrancing winter scene.  Residents and businesses throughout Coralville are invited to light luminarias on their sidewalks, and community volunteers will also light luminaries at
5th Street (1st Avenue to S.T. Morrison Park)
12th Avenue (Highway 6 to Oakdale Boulevard)
Holiday Road (1st Avenue to 12th Avenue)
The event takes place from 5 to 9 p.m. on Sunday, December 13, 2020, no matter the weather! (Face coverings are required in Coralville.)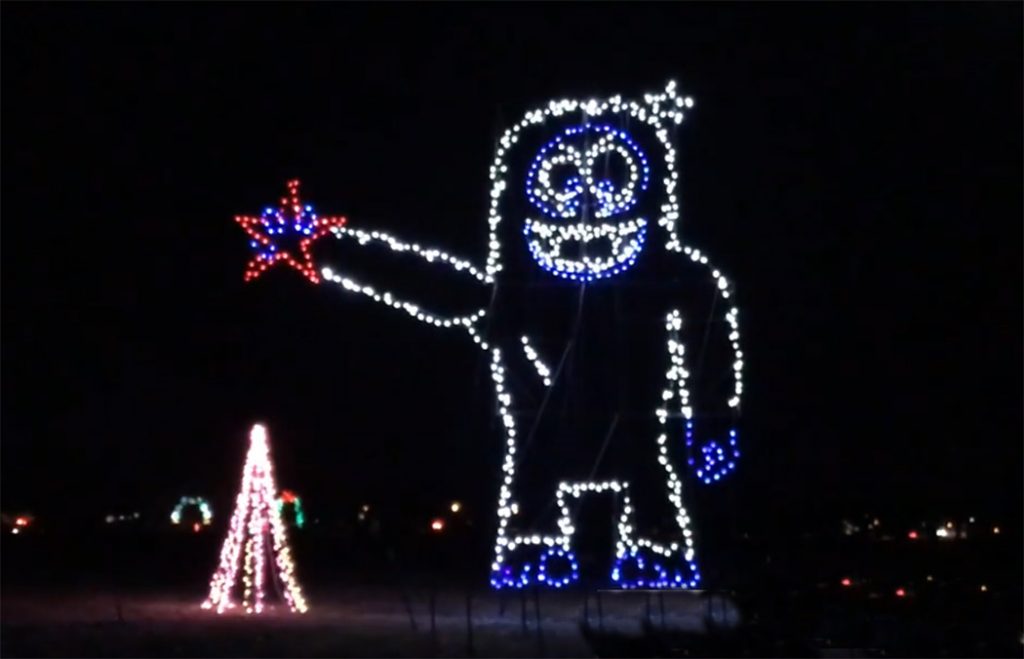 Holiday Nights 'N' Lights, in Greater Ottumwa Park, 1 Joe Lord Memorial Drive, was started by the Ottumwa Area Chamber of Commerce. For an entrance fee of $12 per car, visitors drive one mile through a magical winter wonderland, illuminated with more than 500,000 lights. Over 117,100 visitors have driven through the popular tourist destination since 2005.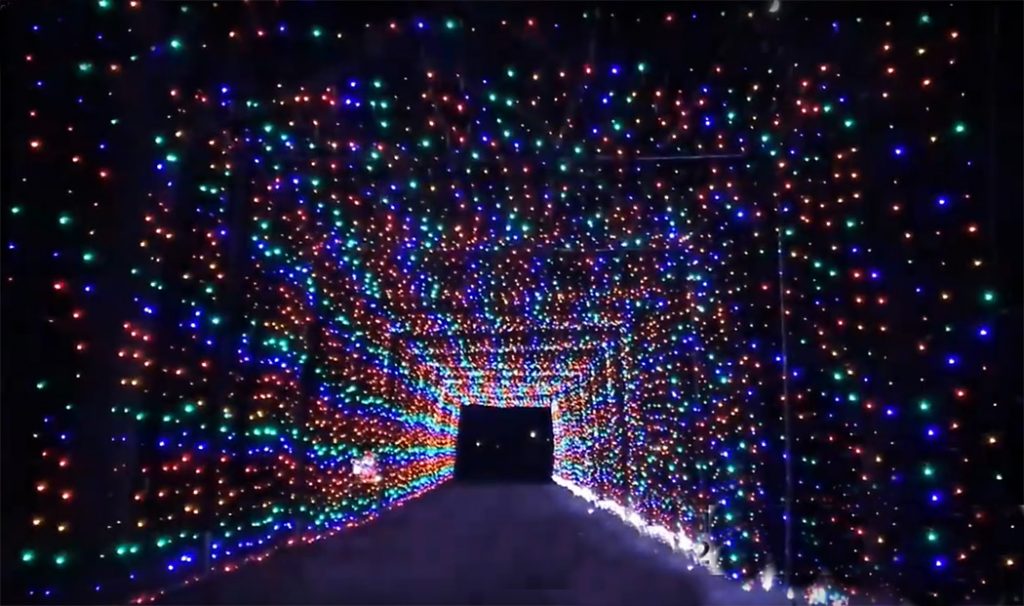 Holiday Nights 'N' Lights is open through December 27, 2020, Sunday through Thursday, from 6 to 8:30 p.m., Friday and Saturday, from 6 to 9:30 p.m.
Another popular holiday destination is the Mount Pleasant Festival of Lights at the Old Threshers Campground. The 60-acre area is transformed into a mile-long, festive, lighted drive, with over 120 displays. The Festival of Lights is open 5:30–9 p.m. (319) 385-8937. OldThreshers.com. $10 admission per vehicle. Dec. 9–31, 2020.
Rand Park in Keokuk is transformed every holiday season into the City of Christmas. Established in 1989, all of the displays are original creations constructed  by local volunteers. Nearly 20,000 vehicles pass through Rand Park each year to admire approximately 100 holiday displays and one million lights. The City of Christmas is a not-for-profit corporation run by a volunteer board of directors and is totally funded by donations. Hours through December 30, 2020, are 5 to 10 p.m.