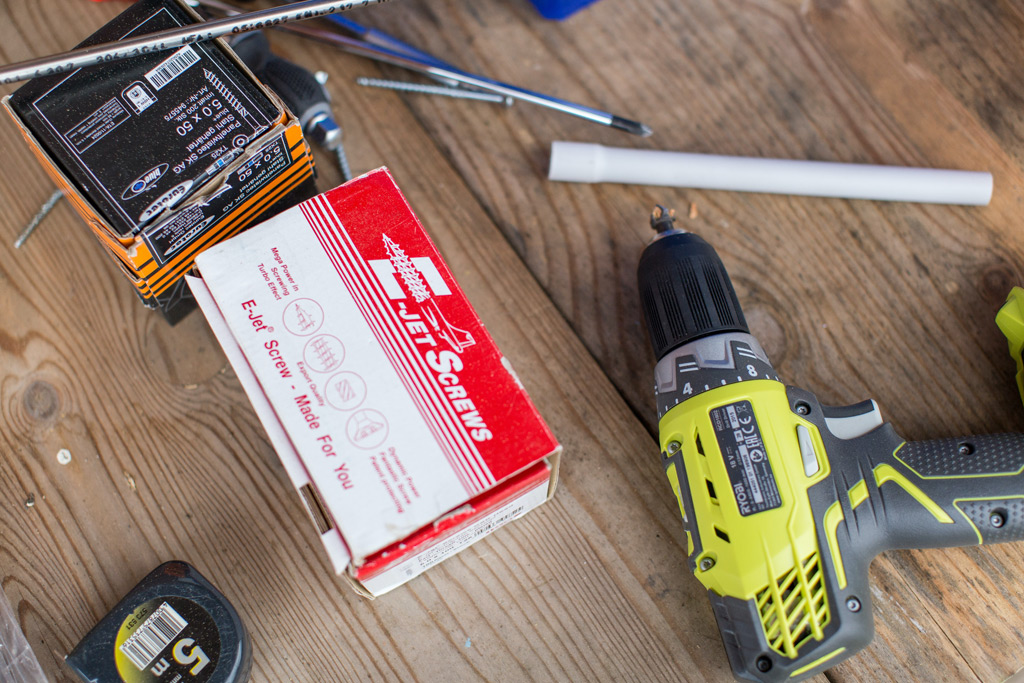 Someone once told me that building is my natural line of work. It must be true—I can't pass a dilapidated house without thinking, I could fix that place! I love the smell of lumber, the rhythm of hammers, the heft of tools, the beauty of a level line, and the satisfaction of an inner vision taking concrete shape.
But, oh, has it been challenging. I stair-stepped up from a $5,000 house with walls so thin the wind whistled through them to a brand-new home built in accordance with the laws of nature. After living in so many places where stacks of lumber served as the coffee table or where I had to get creative just to have plumbing, I've learned a thing or two about building—and it may save you some heartache.
Do It Yourself?
DIY is popular, and some types of construction are easy. But I finally realized that DIY is usually more costly, time-consuming, and stress producing than hiring a professional, especially if the house you're working on is the one you live in. There's no order or comfort when you have to keep moving contents from one room to another while you work, or if you're always stepping over tools and materials. Besides sheetrock dust everywhere from the silverware to the lingerie drawer, it's hard to fix meals if all that's left after taking up the old flooring is a 12-inch plank. Working adults find little oomph on evenings and weekends to tackle major jobs, so some projects extend to years. Once begun, there's no way to escape limbo until it's finished, so if your partner doesn't nag you, those unassembled cabinets blocking the TV will. Worst of all, the results may not look professional.
Attitude
Slowly—painfully—I learned that one can never assume that workers will look out for your best interests, know what the picture in your head looks like, not abscond with the money, or even be competent. Be proactive! Don't assume that contractors are crooks, but do assume that you must take responsibility. Just as defensive drivers are more successful, thinking defensively about building will make you a better consumer.
The best expert I discovered is gut feelings. If it doesn't feel right, don't do it.
Be Direct
Many people have trouble being frank, but it can prevent disappointment if you are prepared to tell others exactly what you want, or to stop them if you're not happy with the results. Don't assume anyone is a mind reader or that anything is clear until it's discussed in detail. It's okay to say, "Let's make sure we are on the same page."
Know Your Handyman
The building industry is full of horror stories about homeowners who have been ripped off by the unscrupulous or incompetent. Don't accept "I worked for your neighbor" as a measure of competency. Do your homework—check references!
Unless your tradespeople are insured and bonded, legal recourses are few, stressful, and unlikely to bring satisfaction. Get copies of insurance and bond agent info. You are more likely to get satisfaction from insurance companies than with the courts.
Discuss Cost, Time, & Materials
Unexpected complications do arise (especially when remodeling), but ask up front what the hourly or contract cost is and approximately how much time it will take. Confirm designs. If you change designs mid-course, expect higher costs. Some contractors get discounts for materials and pass the savings on to you. Others charge as much as 50 percent extra if they do the shopping. Know how your contractor operates.
Get it in Writing
No matter how trustworthy you believe your contractor to be, get everything in writing. Even when they are honorable, they are not mind readers. For instance, the builder's and my vision of a pergola turned out to be quite different. An explicit contract outlining the project, materials to be used, and due dates for completion and payments needs to be signed by both parties. On big projects, use an attorney. For simple repairs no contract is necessary, but dated, detailed notes of your initial discussion can save hassles later.
Costs and Payments
A repairman or handyman usually charges hourly plus cost of materials. A subcontractor (professional who does plumbing, woodworking, roofing, etc.) may charge either hourly or by the job. A general contractor (oversees building the entire house) is usually paid in installments. Never—and I mean never, never, never!—pay anyone more than half before the work is completed. Even honest people lose incentive if no money is due, while less-than-honest or incompetent workers will leave you stranded if they use up all your money before the project is completed.
Never Leave Workers Alone
Most tradesmen are trustworthy, but some steal money, possessions, building supplies, even drugs out of your medicine cabinet. Don't keep cash in your house.
Be Able to Afford It
This may sound like common sense, but it's a fact—building projects often send people into bankruptcy. Every project I know has gone over budget due to unexpected expenses, such as discovering that $3,000 in drainage work is needed, or opening a wall and finding out that the electrical must be replaced. After seeing new possibilities, you might want design changes, or expenses may rise from inflation, or the contractor is a rip-off, or the homeowner fails in judgment. Often you discover that better-quality items cost only tens of dollars more than what you budgeted—but those tens multiplied many times add up quickly.
Experts say you should plan on having at least 20 percent more money than you think you need. Knowing what I know now, I'd say 30 percent would be smarter.
But knowing what I know now about the challenges of building, I wonder if I would have been smarter to have just rented. Except if I'd rented, I wouldn't have the priceless comfort of living in my own home.
There's another thing I wouldn't have, too: satisfaction. Whatever the challenges, building doesn't have to be in your DNA for you to feel a great sense of accomplishment when the job's done.
Sharalyn Pliler is former editor of Builder/Architect Magazine of Arkansas.