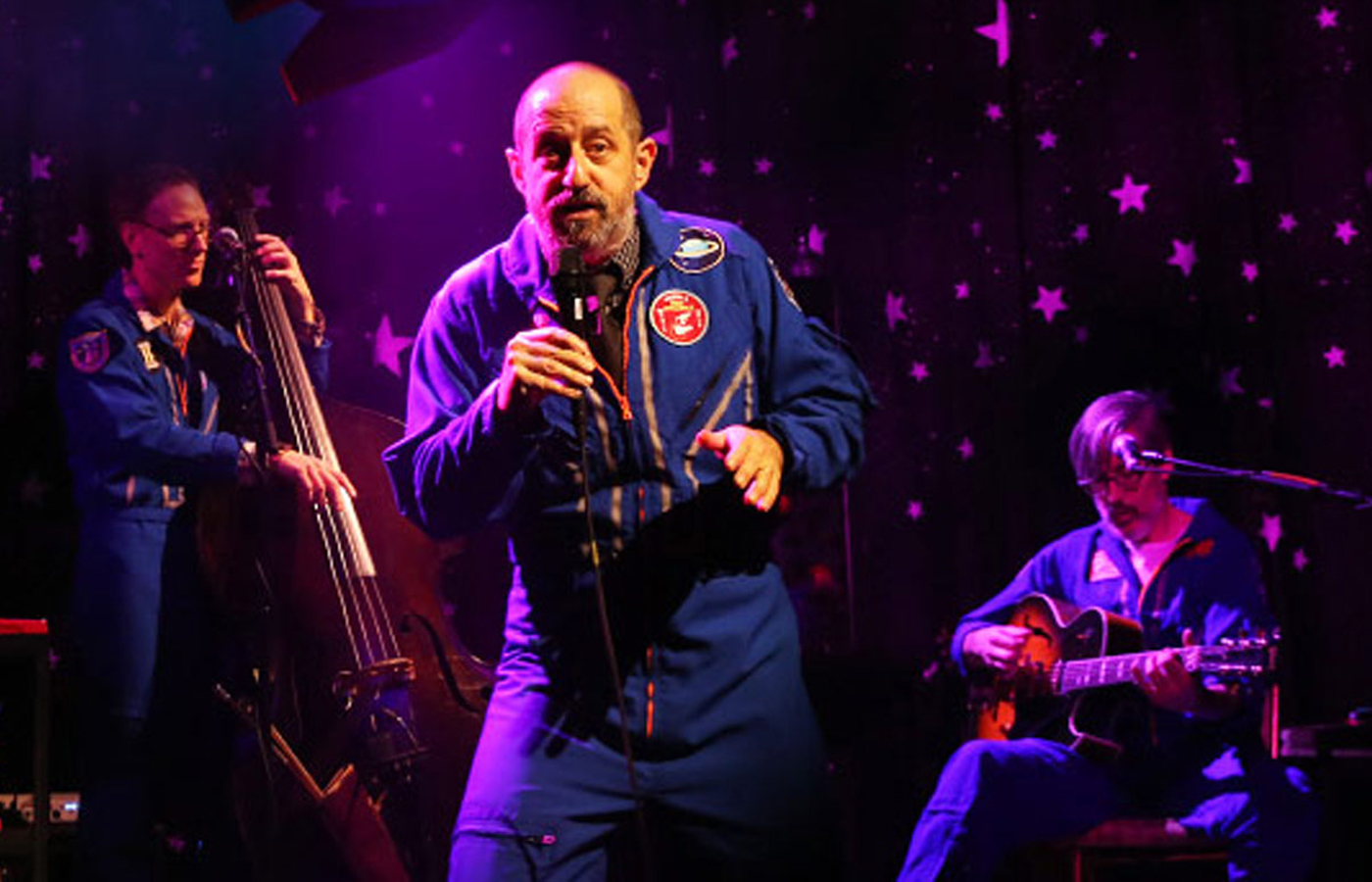 Ethan Lipton is rumpled, self-deprecating, and brilliant. Choose one, two, or three ways to experience his hilarious, heartrending work at Hancher Auditorium in Iowa City on Friday and Saturday nights, October 27–28.
Ethan Lipton & His Orchestra, named NYC's "Best Lounge Act" by New York Magazine, includes Ethan Lipton (vocals), Eben Levy (guitar), Ian M. Riggs (standup bass), and Vito Dieterle (sax). They've been creating unconventional, genre-busting music together since 2005.
On Friday, October 27, at 7 p.m., Ethan Lipton & His Orchestra embark on a musical journey The Outer Space, a bittersweet, off-kilter tale of a couple headed for space, where the interstellar sailing isn't always smooth.
On Saturday, October 28, the band presents its Obie Award-winning No Place to Go, a story of work, outsourcing, and identity—and a potential career move to Mars. This theatrical "song cycle," originally produced by the Public Theater in New York City, has now been performed in venues around the U.S. and at the Gate Theatre in London.
Both nights, Lipton and his band will close Club Hancher down with late-night concerts, playing an assortment of songs from their many albums. Head to Hancher's Strauss Hall at 9:30 p.m. to catch the late-night sets.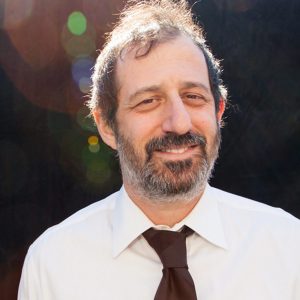 Ethan Lipton's work as a playwright has been seen and heard in NYC, LA, Boston, Chicago, Seattle, Edinburgh, and Berne, with an ever-growing list of honors and accolades. As a performer, Lipton has backed up Laurie Anderson on The Late Show with David Letterman, he originated the role of Klipspringer in the Elevator Repair Service production of Gatz, and has sung with Matt Berninger of the National and with performance artist Cynthia Hopkins.
Call Hancher (319) 335-1160 or (800) 426-2437, or reserve your tickets online at Hancher.uiowa.edu.