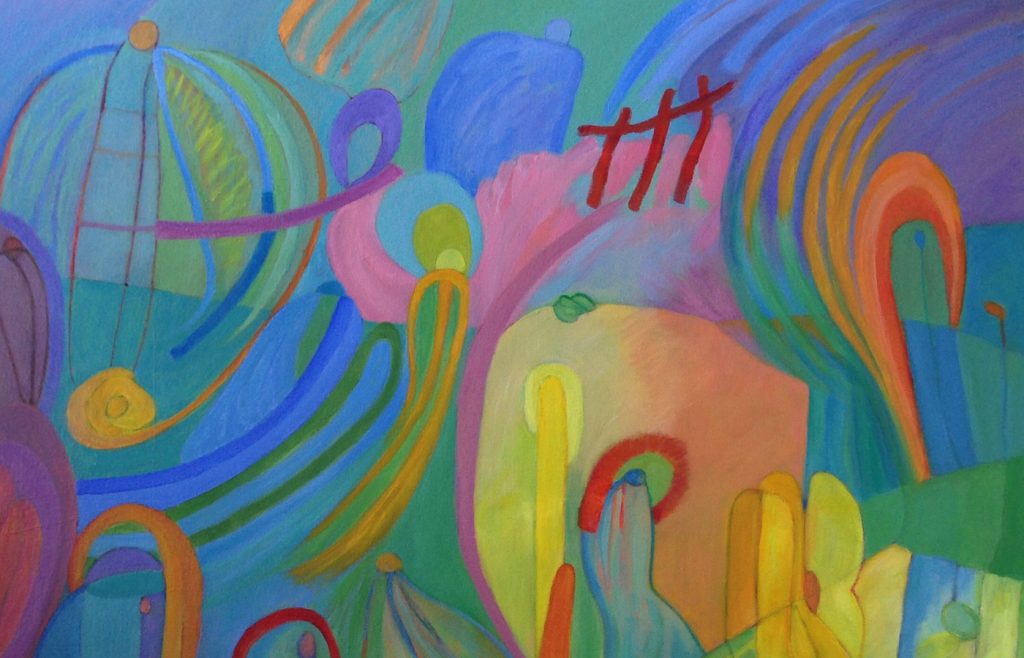 Last September, four Fairfield artists showed their work at the Freeport Museum of Art in Freeport, Illinois. ICON Director Bill Teeple has brought that exhibit, Found in Translation, to ICON Gallery for the hometown audience to enjoy. This delightful show runs through March 24.
The exhibition features Judy Bales, Suanna Breed, Ananda Kesler, and Joanie McGinnis, all of whom create abstract works suggestive of the natural environment without literally depicting it. The title alludes to the translation of artistic media into new and surprising expressions.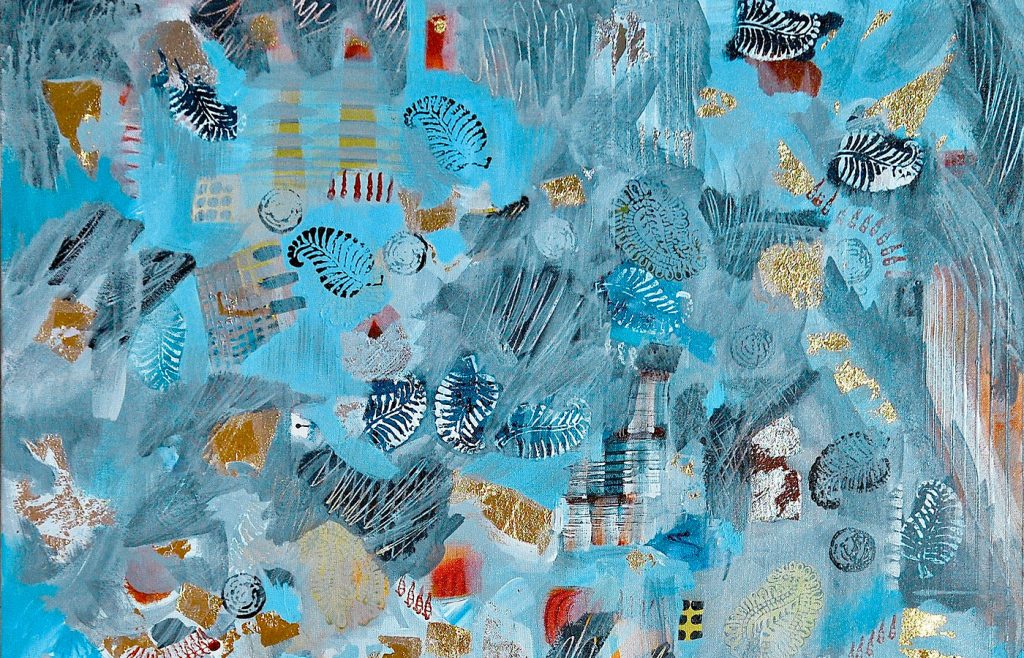 These women span multiple generations, ranging in age from 40 to 77. For each, the proclivity for introspection and a focus on spiritual growth are inextricably interwoven into making art, and each is inspired by associating with like-minded artists.
The work evokes emotion and mystery. In the same way that music brings depth and richness to the human experience without narrative, these abstract works, like a visual symphony, inspire viewers to connect with their own rich inner life and walk away feeling moved and uplifted.
Inspiration for Joanie McGinnis can begin with the isolation of a particular color seen in the expanse of the sky, which she then explores in paintings that reinvent the vast qualities of sky, land, or water. Ananda Kesler translates the lyricism of inner landscapes into poetic works of great atmospheric quality. In Suanna Breed's paintings, elements verge on plant, animal, or human forms, but stop short of allowing the viewer to define them as such. Judy Bales draws inspiration from the expansive landscape of the Midwest, bringing industrial materials back to their source by deconstructing them in such a way that they appear deceptively natural. Each artist allows the viewer to derive his or her own meaning, making work that intrigues and encourages repeated viewing.
"I couldn't wait to get my hands on his show," says Teeple. "The work of these four artists together creates a whole that is definitely greater than the sum of the parts."
ICON Gallery is located at 58 N. Main St. on the Fairfield square.