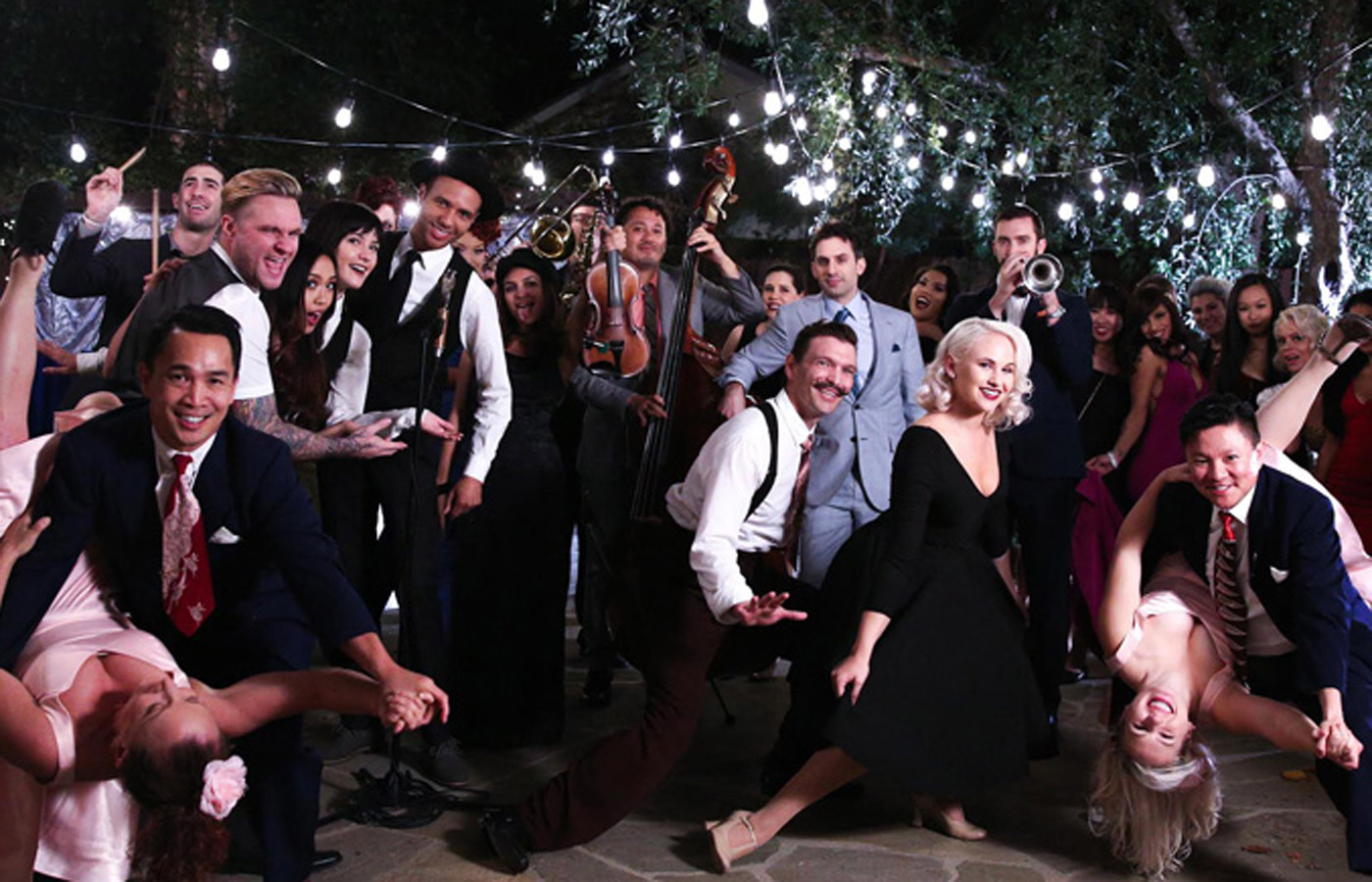 Scott Bradlee's Postmodern Jukebox is "gramophone music in a smartphone world."
Since Bradlee created Postmodern Jukebox in 2009, the project has amassed more than 740 million YouTube views and 2.7 million subscribers, chalked up more than 1 million likes on Facebook, performed on Good Morning America, topped iTunes charts with all 14 of their releases since 2014, caught the attention of NPR Music and NBC News, and played hundreds of shows to sold-out houses around the world.
Iowa City's Englert Theater welcomes back this eclectic, enthusiastic group of artists on Sunday, February 11, at 7 p.m. Grab tickets while you still can at Englert.org.
Bradlee continues to arrange and record vintage-style arrangements every week for PMJ's legion of fans. The multi-talented collective has interpreted hits by Lady Gaga, the White Stripes, the Postal Service, Michael Jackson, Lorde, Outkast, Radiohead, Maroon 5, and many more. Last year, PMJ collected 18 favorites from among their hundreds of songs to compile The Essentials for Concord Records. The album included the song that put the band on the map, a vaudevillian distressing of Macklemore & Ryan Lewis' "Thrift Shop," and their '50s doo-wop version of Miley Cyrus's "We Can't Stop," which garnered more than 19.5 million views and was named one of the "9 Best Viral Cover Videos of 2015" by People magazine.
"It's an aural smorgasbord that lives or dies on the vocalists, and thankfully Bradlee's quintet of performers blew the doors off with every note," wrote one MTV reviewer.
Katrina Tulloch remarked on Syracuse.com, "The wildly entertaining emcee LaVance Colley led the snappy cabaret…. Between cracking jokes, he also took the mic a handful of times to display new heights of the human vocal range. His effortless, octave-jumping on 'Halo' stunned the room. You don't cover Beyonce unless you can. He can…." She went on to write, "The ensemble swipes its material from tried-and-true songwriters, but their arrangements are all their own."
PMJ is the cover band everyone wishes they had thought of first.