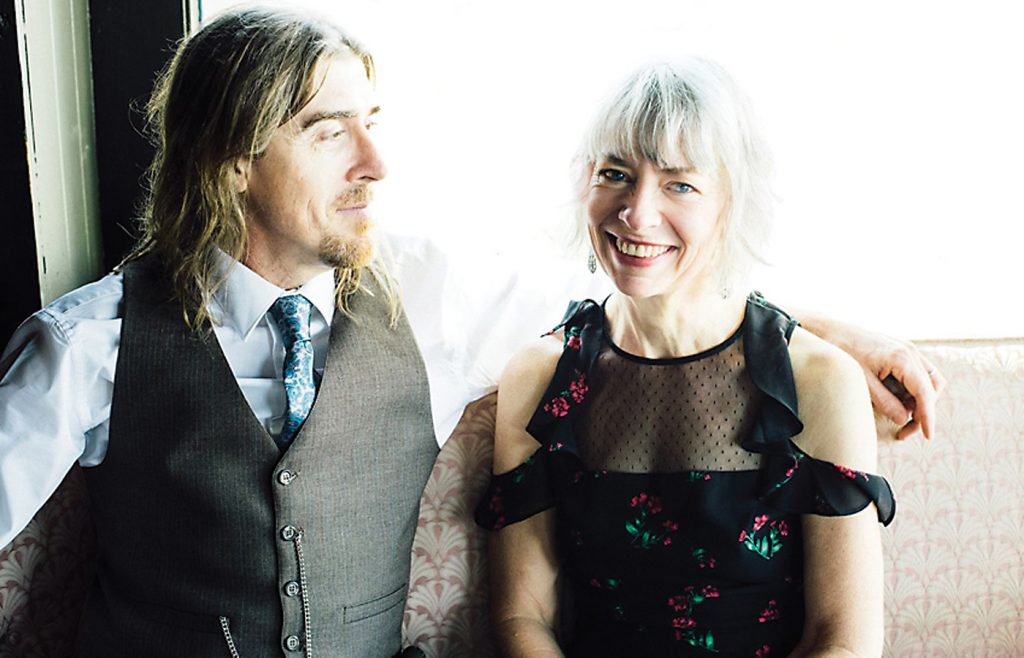 What I love most about the wife-husband team of Lauryn Shapter and Dennis James—two country-crossing, RV mile-piling, coyote minstrels better known as Society of Broken Souls—is the commitment to their craft. No, wait. That's not it. Not by a long shot. It's more like their commitment to themselves, embracing life's shades and shadows, refractions and reflections, unafraid to go where the road leads, taking all the bumps and grinds, twists, turns, dead ends, and sudden vistas in stride, together, each challenge providing a new opportunity to spur stories and spin yarns.
I see your face hidden in the starry skies
Past the place where the headlight shine dies
I shout your name straight into the wind
Where the echos howl back through the places that you've been
Places where your shadow left a stain
—"Ghosts of Kansas," Dennis James
In other words, this "songwriting powerhouse," as Iowa Public Radio's Ben Kieffer has called them, is all about making their own way. Carving their own path. On their own terms. That unflinching spirit, in one form or another, seems to appear in all their songs. Definitely in the Americana vein, which brings us to their latest release, with the evocative title Midnight and The Pale.
It's their fifth collaboration together, the follow-up to 2016's Things Still Left Unsaid, and the second release under their current moniker. Recording in their upstairs home studio, each multi-instrumentalist contributed five songs, laying down multiple tracks to beautiful effect. Sparse to semi-lush, the whole damn thing positively sparkles.
Haunting tales about ghosts and running, shuttered windows and starflower blues, cloudless skies, rattling bones, railroad ties, burning sage and worn boots, pretty girls in white rooms with flowers in plastic vases, ugly boys and tattoos, lonely yellow roses on a cracked dashboard, wild rye and black-eyed susans, hidden pines and busted-down doors. It is definitely the stuff of broken souls, or at least those willing to bear witness to the demons dancing on the periphery. But sometimes with a twist that seems excavated from the tortuous tumult of the current "time's up" tidal wave.
And I don't want you to keep your demons locked up good and tight
I want them to be free so we can shine in the light
Our skeletons are getting restless locked behind that closet door
Let's invite them outside and we'll all tear up that dance floor…And I don't need you to clean up all the messes that I make
I don't need you to sweep up my spectacular mistake
And I don't need you to fix me 'cause I like just who I a
I just need you to meet me here, right where I stand
—"Witness," Lauryn Shapter
"We tried our hand at the straight life, but it never took," says Dennis. "Music is the only thing that makes sense. Nothing else matters." So they got busy, building their studio, writing and recording, booking shows, putting some 22,000 miles on their 22-year old RV, traveling some long and winding roads and byways to a plethora of venues in pursuit of the Dream: making a living doing what they love most—songwriting, singing, recording, and performing. And along the way, they garnered good reviews, developed lasting friendships with appreciative fans, and furthered their quest to live the artful life.
I've known both performers for over ten years, and the way they approach everything is intimately full-bodied and nothing short of inspiring. In 2010, Lauryn became the de facto musical conscience for a Fairfield Musicians' Club Sondheim benefit show called "Heart of Country." Her grasp of nuance, attention to detail, and gentle zeal for the effort (which involved many performers) produced magical results. Her background as a classical violinist is tempered by the great feel she has for the music that she and Dennis create. It seems almost prophetic that the New Englander and the tall Texan who met in Seattle, bonding over their shared love for Robert Earl Keen, are now based in the Heartland, forging a union that traverses the vast expanses of America, sharing stories across this great land.
So you stare down your whiskey in its hazy etched glass
And it dares you to get up and walk away
From the bar to the stage and that cracked crystal voice
And the wistful song her Mardi Gras piano plays
Then Fortuna looks through a curtain of black
That she draws off her face with a porcelain hand
Will the midnight and the pale and the sunset-smeared chords
Pull you into her tarnished and her holy land
—"Fortuna," Lauryn Shapter
I am happy to be pulled into Fortuna's tarnished holy land, eager even, entranced by the midnight and the pale and the sunset-smeared chords. Is it by daring to expose our inner netherworlds, through song and lyric and living, to embrace rather than resist those broken places that confound and haunt us, that linings of silver may be found in the dark clouds within and beyond our own horizons?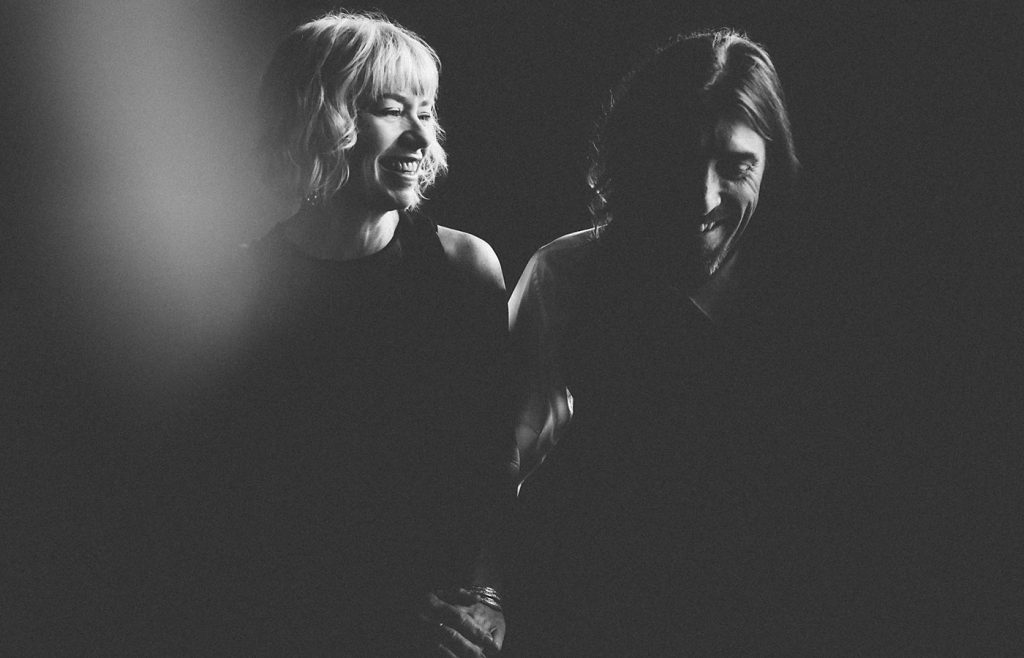 "There is a growing propensity to show ever more curated versions of ourselves," Lauryn explains. "But that's just not real life and it only seems to leave people feeling more isolated. We decided to shine some light on the broken bits, but still have fun while we were doing it."
Shine on, you dark-hewed diamonds.
Let it shine
This light you cannot see
For it burns all through the night
Just begging you to believe
And set her free
This bound and wounded child
Spin her in a million circles
With her laughter mad and wild
—"Wings on a Prayer," Dennis James
Society of Broken Souls return to the stage on Saturday, June 17, 2023, at 8 p.m. at Cafe Paradiso in Fairfield. Tickets are available at CafeParadiso.net or at the Cafe on the northwest corner of the Fairfield Square.

Find out more at SocietyofBrokenSouls.com.