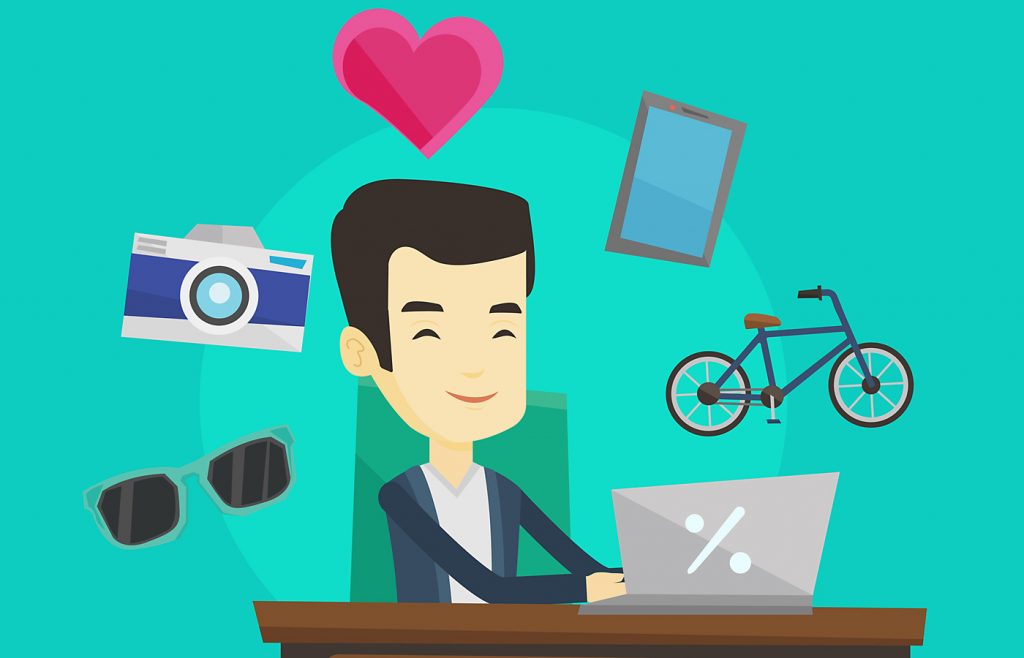 I'm embarrassed to admit that I got fooled online. I thought I was buying a Morgan silver dollar for $6, but it turned out to be a replica.
It's easy to make that kind of mistake on the Tophatter website, where most of the auctions last less than 90 seconds. On this website and others, you have to be careful. That said, you can get some great deals. Let's look at some of them.
Tophatter. This auction site is like no other, with bidding lasting for 10 seconds. Each time someone bids, the auction gets extended for 10 seconds. If there are no further bids, the countdown bar reads "going once" for 10 seconds, "going twice" for 10 seconds, and then "sold."
The trick is to familiarize yourself with the products there—before you bid. Since they do auction genuine silver commemorative coins, I assumed the image of the silver dollar I was bidding on showed a genuine coin. Had I clicked on the image to get more information, I would have seen that it was a replica. I bid $6 (free shipping) and won the auction.
I thought to myself, "I just won't pay for it." They didn't have my credit card or PayPal information. Two hours later I got an email from the vendor telling me I could buy it for $1. So I paid via PayPal, not that I wanted a replica.
It arrived two days later, and the vendor even included a piece of candy. I thought, "This is odd. Why is the vendor so eager to sell me a replica coin for $1, with free shipping?" Then about a week later I received a direct mail piece trying to sell me a commemorative coin.
Still, there are good deals to be had on this odd assortment of items. For example, a pen with a built-in video recorder sold for $3 plus $6 shipping. It's an actual pen with a tiny camera lens just above the pocket clip and a small button on top to start the recording.
A solar phone charger sold for $6, and a smart watch for $6 plus $5 shipping. You'll find items as disparate as hearing aids, clothing, activity trackers, and electric shavers (which often sell for less than $10, including shipping).
Lands' End On the Counter. I've bought a lot of my clothes here, including half a dozen wool and silk sport coats for $12 to $17, khaki slacks for $6, cotton sweaters for $6, and other amazing deals. Every Saturday they put up a new batch of merchandise that's on sale. On Monday the price does down another 25 percent; on Wednesday, another 25 percent; and on Friday, another 25 percent.
Amazon $10 and under with free shipping. This is fairly new and a great place to buy inexpensive items, including clothing, electronics, watches, jewelry, and home decor. Plus, if you need to bump up your Amazon order to qualify for free shipping, you can usually find something here that you need. That web page also links to their $5 Store, where everything is $5.
Amazon Warehouse. This area of Amazon offers TVs and other home goods that have been opened, damaged, used, or refurbished—at deep discounts, but are still backed by Amazon's return policy. Amazon also has a separate area for refurbished items, and Amazon Outlet offers markdowns and overstocks. Amazon Gold Box shows Amazon's daily deals.
eBay. This was originally an auction site, but most of the products sold there now are from vendors with fixed pricing. Chinese manufacturers are selling tons of Walmart-quality stuff directly to consumers, typically with free shipping. I was searching for a pair of casual shoes, and was pleased to see a fairly good selection in the $15 range, with free shipping. It can take several weeks, though, to receive your order because the products from China come by boat. I bought a pair of shoes I like. But buyer beware: they sent me a slightly different style than the ones that were pictured.
Boxed. This site is sort of like an online Costco—but without a membership fee. If you like to save money by buying items in bulk at warehouse prices, check out Boxed. Plus, you receive several free samples with every order, and you get 1 percent in cash rewards for every purchase. They usually deliver in two days, and shipping is free if your order is $49 or more.
Wish. This popular website has great deals. Like eBay, small businesses and manufacturers, many of them Chinese, sell a huge variety of products directly to consumers. Wish.com also has a smartphone app that was the most-downloaded shopping app in 2017. I ordered a cotton knit cap for next winter for $1, plus $1 shipping.
See column archives at jimkarpen.com.