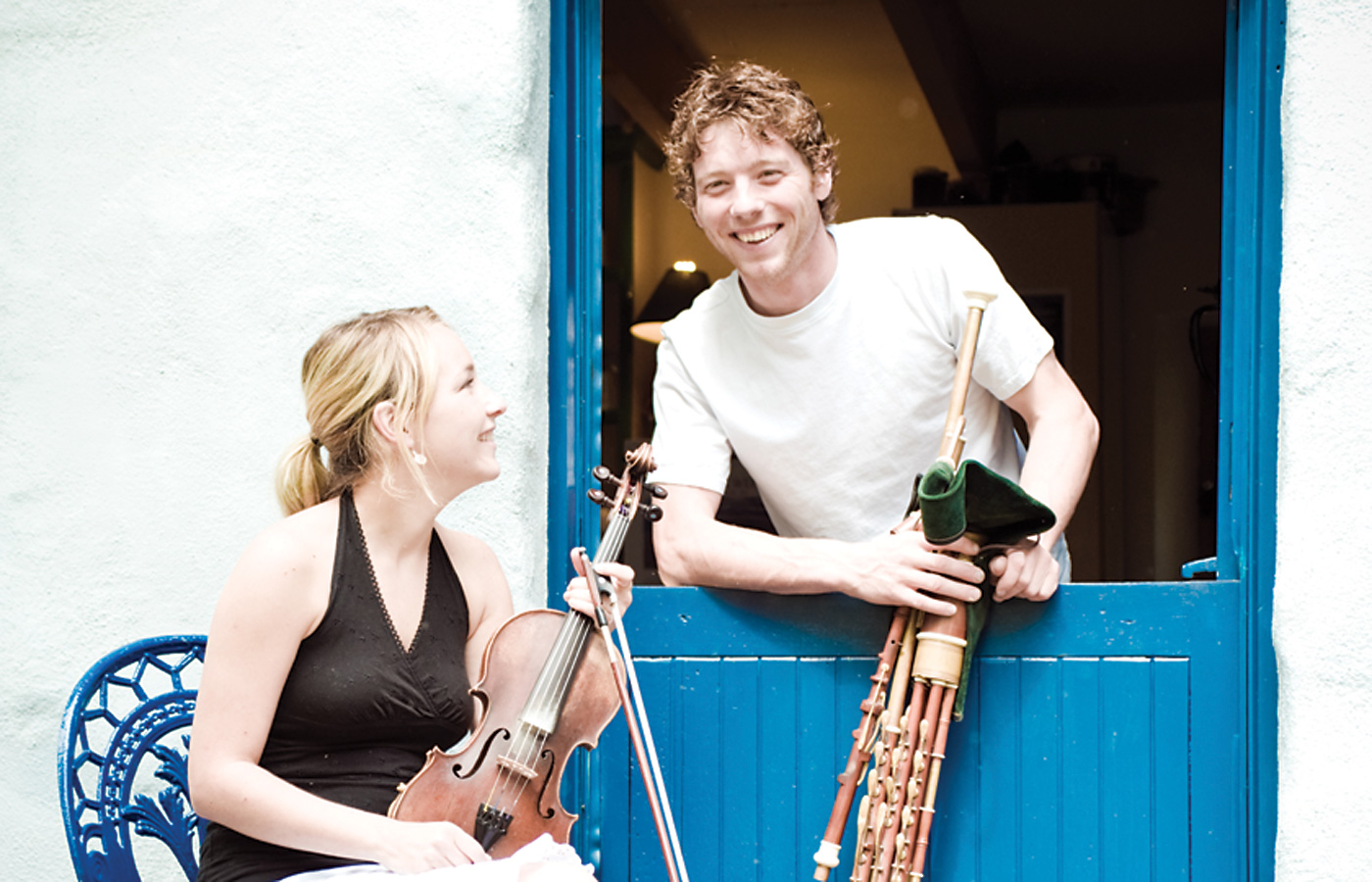 Described as "invigorating" by The Irish Times, Sophie & Fiachra take the traditional music of Quebec and Ireland and mate it in a unique way, remaining true to their roots while creating a new and original sound.
Their music is grounded in the fiddle playing and singing of Québécoise Sophie Lavoie, the uilleann piping and banjo playing of Fiachra O'Regan from Ireland, and sweetened all the more by Gaelic and French Canadian song arrangements.
"This is Irish music with a Québécois twist at its very, very best," says Mike Harding of The Mike Harding Folk Show. This is no surprise, given Sophie & Fiachra's track record with delighted audiences throughout the world—and their deep love for their own musical traditions.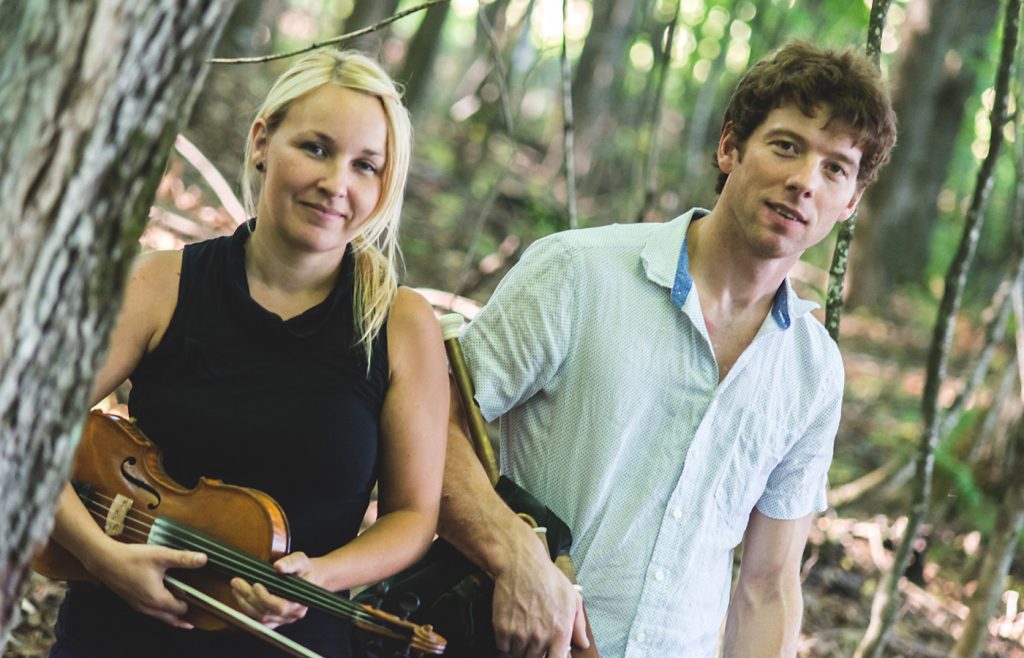 Sophie Lavoie comes from Lac-Saint-Jean in Québec. After becoming interested in the traditional music of Québec, she started to learn the fiddle by listening to legendary fiddlers from her region. She co-created the band L'Attisée, and from 2005 to 2008 played traditional music all over Québec and in Ireland, recording the eponymous album L'Attisée, which was nominated as Album Traditional of the Year at ADISQ 2011. In 2008, she met Irish piper Fiachra O'Regan.
Fiachra, from Connemara, plays the uilleann pipes and whistle, and is a senior All-Ireland Champion on both instruments. He has performed throughout the world, touring with his own group as well as with many other artists. As a duo, Sophie & Fiachra have recorded three albums: Sophie & Fiachra, Rewind, and most recently, Un Canadien Errant.
Showtime is 8 p.m. on Thursday, May 17. Tickets are $10 in advance (at cafeparadiso.net or at Café Paradiso), $12 at the show.