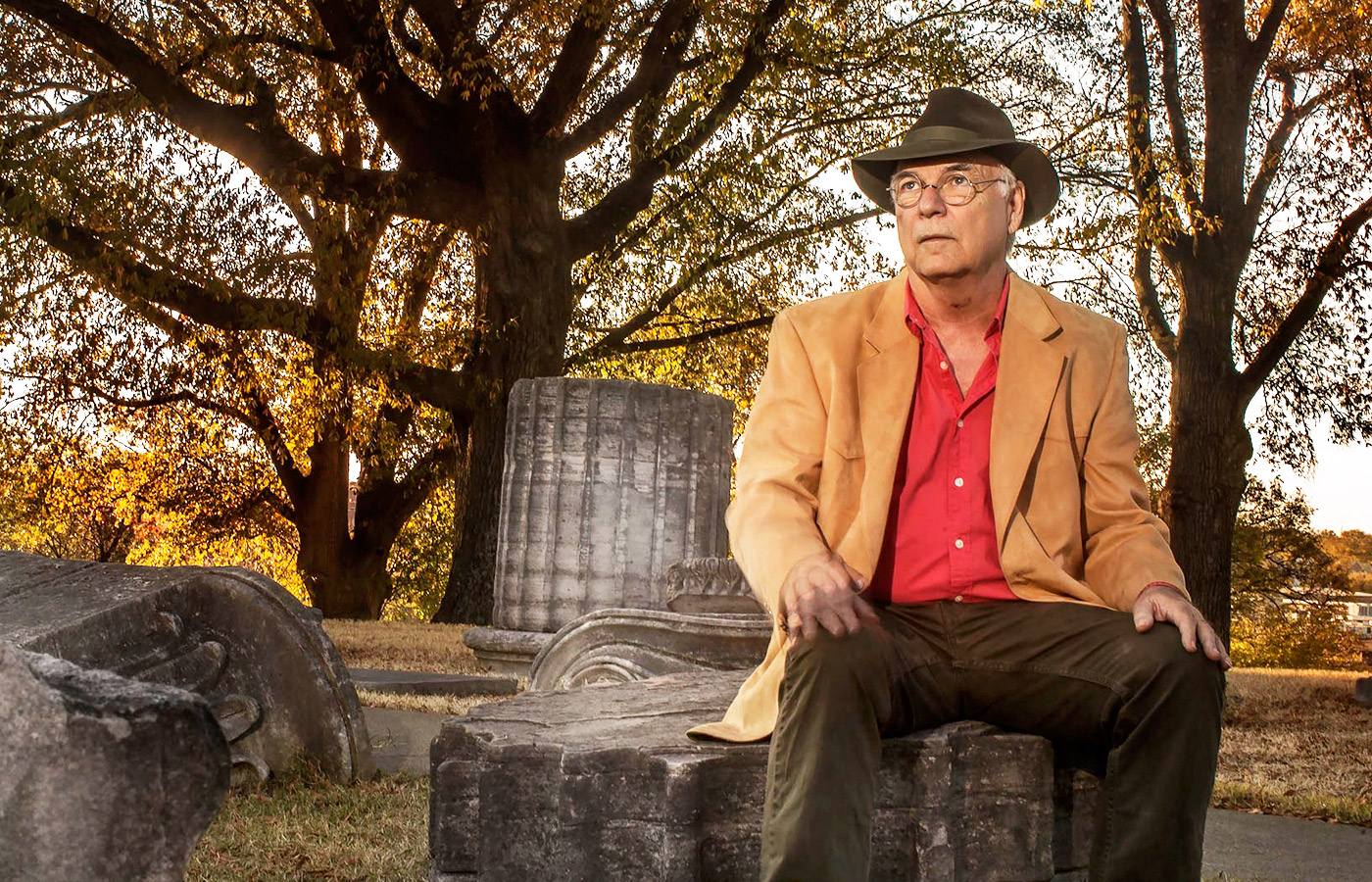 "If you like your musical heroes to rock out like the jackhammer of a rockabilly saint but also deliver song sonnets from a contemplative place, then David Olney is your man." —Acoustic Live! Magazine
This weekend, you're invited to experience one of the world's greatest songwriters in an intimate setting. The mesmerizing David Olney will perform a matinee concert inside the FarmHouse at Hickory Highlands (just south of Fairfield) on Sunday, June 10, at 2 p.m. The FarmHouse, a one-of-a-kind dwelling designed to connect its inhabitants and guests with the natural world, is one of the only venues you'll find that is "simultaneously indoors and under sheltering trees."
In 1989, David Olney recorded his song "Deeper Well," a meditation on the quest to get beyond what Dylan refers to as "too much of nothing." Six years later, alt-country darling Emmylou Harris chose the song as the centerpiece of her career-redefining album Wrecking Ball. Both the atmospheric album—produced by a young Daniel Lanois—and the song have been widely considered as masterful.
Olney's songs have also been recorded by Linda Ronstadt, Tim O'Brien, and Townes Van Zandt, and each have their own stories to tell about the significance of David's creations. Townes Van Zandt said, "Anytime anyone asks me who my favorite music writers are, I say Mozart, Lightnin' Hopkins, Bob Dylan, and Dave Olney. [David] Olney is one of the best songwriters I've ever heard . . . I mean that from my heart."
"It's pure magic to have this music delivered straight up by the songwriter, accompanied by bass player Dan Seymour," says John Freeberg, the host at the FarmHouse.
There will be a potluck dinner on Sunday, June 10, at noon followed by the concert at 2 p.m. Guests are welcome to join for either or both. Enjoy a sumptuous meal and Olney's songwriting mastery in an enchanting setting for a suggested donation of $15. Please email johnfreeberg@yahoo.com for reservations and directions to the FarmHouse.
Special thanks to Johnson Real Estate for their ongoing support of live music in Fairfield.