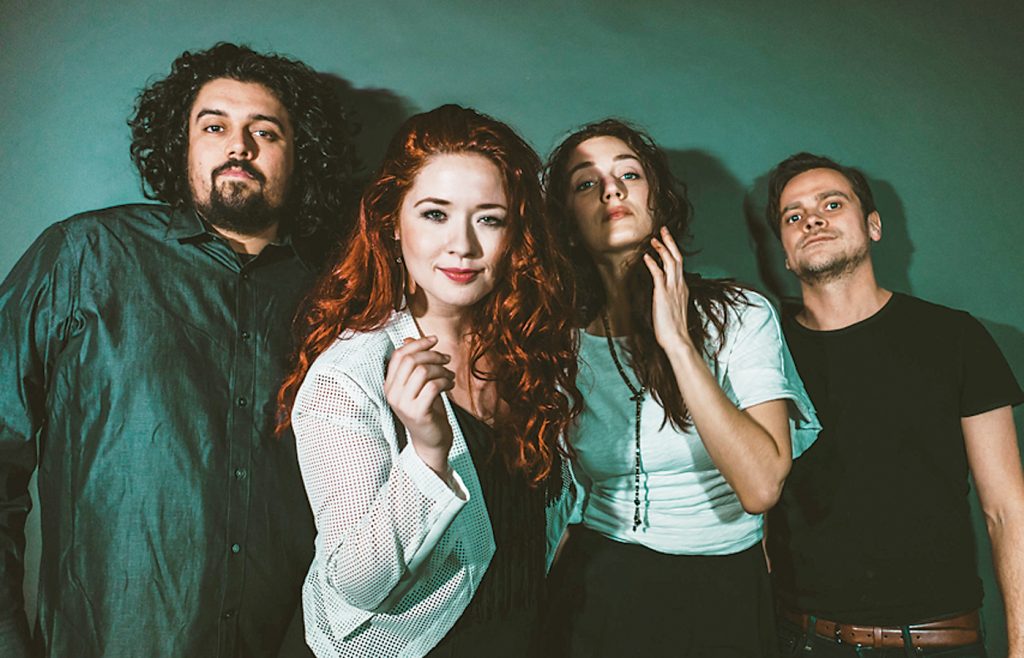 Winners of the prestigious Kerrville Folk Festival, The Sea The Sea is the duo of Mira Stanley and Chuck E. Costa, but this time they're touring a brand new album—with an even fuller sound—as a dynamic four-piece.
At the heart of this project are the smooth, intricate harmonies anchored by Chuck and Mira's award-winning songwriting. Their genuinely intimate performances evoke the likes of contemporary duos like the Weepies, the Swell Season, and the Civil Wars. But The Sea The Sea has decidedly carved out a niche with their unique blend of voices and their own brand of seamless phrasing.
"Two voices that blend like smoke and air. Like night and a whisper. Two distinct award-winning songwriters that meet in the mercury, collide and create emotionally spare music. Simple and true." —Amy Speace
Mira is a seasoned performer (Mountain Stage, NPR, PBS) who combines her extensive training in dance, theater, and music with the folky roots she cultivated growing up in the wings of Mountain Stage as the daughter of its musical director, Ron Sowell.
Chuck has been raising his profile on the festival and coffeehouse circuit with years of touring as a solo artist. Chuck, hailed as "sensitive, introspective . . . inspired" (New York Times), has independently released five albums and has garnered many songwriting accolades (Rocky Mountain Folks Fest, Falcon Ridge "Most Wanted," Telluride Bluegrass Troubadour).
"…two of the loveliest male-female voices you might ever hear this or any other year." —Michael Bialas, Huffington Post
The band just released their sophomore full-length album From The Light and is currently touring the U.S. with Cara May Gorman (vocals, synthesizer) and drummer and percussionist Stephen Struss.
Tickets for the August 5 show are $10 in advance (at CafeParadiso.net or at the cafe), $12 at the door. Showtime is 8 p.m.