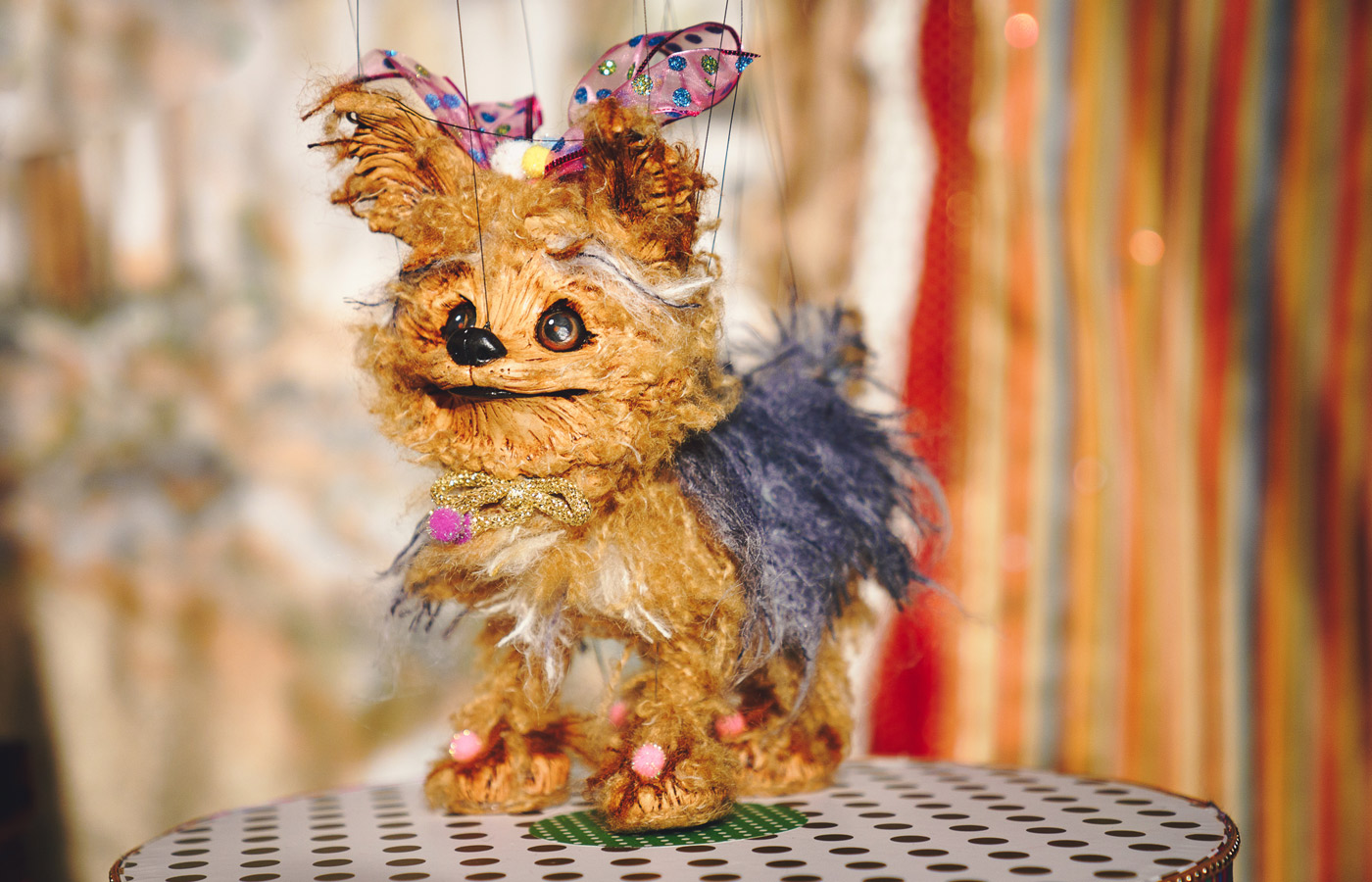 When's the last time you saw a puppet show? Even if Punch & Judy or the hand puppets on Mr. Rogers' Neighborhood were never your bag, we think you should give puppets another chance! This weekend is your shot to discover the magic and delight that is contemporary puppet theater.
Head to West Liberty for the Great Plains Puppet Train, September 13–16. This regional festival, produced by Puppeteers of America and hosted by Eulenspiegel Puppets, will take over various downtown West Liberty locations for the weekend, including Owl Glass Puppetry Center, the New Strand Theatre (a 1910 opera house), the Regional Learning Center, Puebla Restaurant, the historic Rock Island Depot, the Methodist Church, and the West Liberty High School auditorium.
The Great Plains Puppet Train is a rare opportunity for Iowa residents to sample the best of contemporary puppetry—and for puppeteers to connect with other artists and see their exciting work. The Festival will feature thirteen performances by puppeteers from the Great Plains region and beyond: Turkey, Mexico, Tennessee, Louisiana, North Carolina, Minnesota, Missouri, Michigan, Georgia, and Colorado. Workshops on a variety of topics—including using puppets in schools and libraries, directing, and construction techniques—will also be offered, as will a puppetry store and exhibit.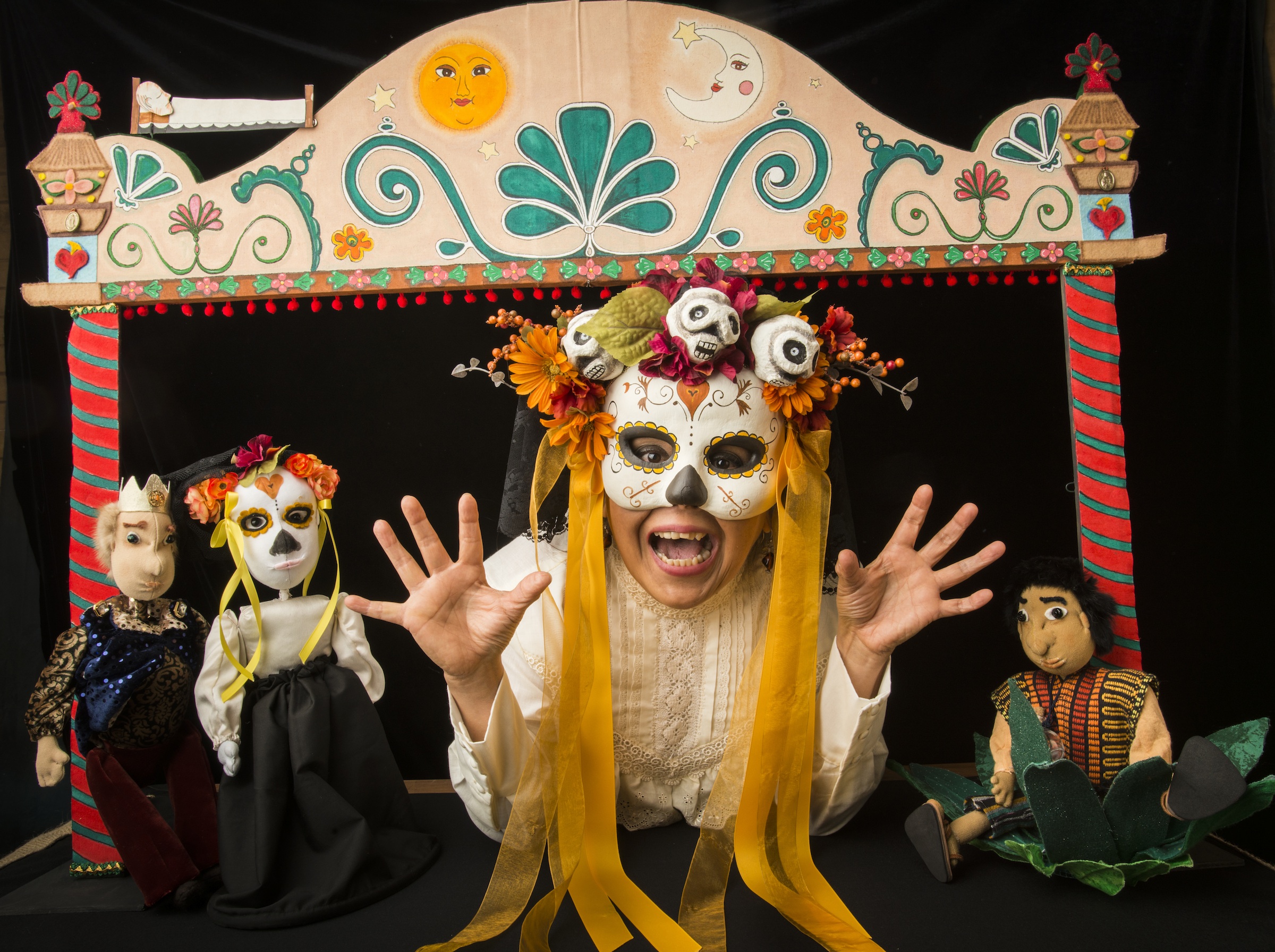 The Schedule
The Festival starts Thursday evening with registration, finger foods, two shows, and a party featuring entertainment by Quintron and Miss Pussycat from New Orleans.
Friday will include workshops, performances and puppet films in the New Strand Theatre, a catered dinner, and the Eulenspiegel & Friends annual Puppet Slam, featuring short experimental (and sometimes outrageous!) puppet vignettes.
Saturday's activities include the annual West Liberty Children's Festival, complete with five puppet performances, street food, live music, and tons of activities, ending with a delicious catered dinner and a show.
Sunday wraps up the festival with breakfast, a final performance, and farewells to friends, old and new.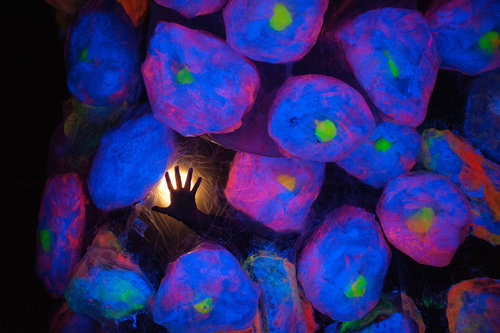 Best Shows for Adults or Kids
Thursday and Saturday evening performances are geared toward teens and adults. Thursday evening will feature Godmother Death and the Water of Life, a Mexican show by West Liberty favorite Eli Portugal, and an authentic Turkish shadow puppet show followed by a party with adult beverages. Saturday evening's show, My Grandfather's Prayers by Red Herring Puppets from North Carolina, tells the story of the puppeteer's grandfather, a famous cantor and opera singer.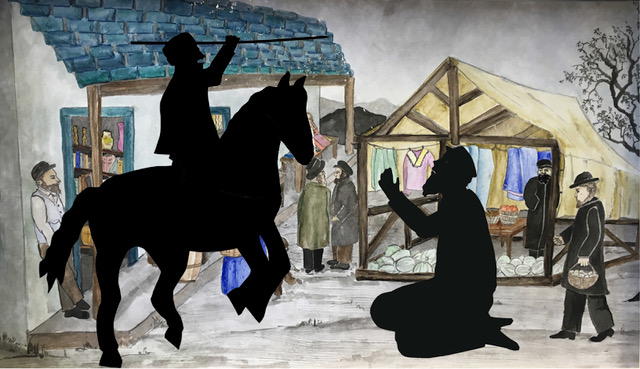 All other performances are suitable for the entire family, including Friday evening's show, Tinker Yorkinee Spree's Fantabulous Suitcase Circus by marionette master David Simpich, and Sunday's 10 a.m. performance of A Penguin in My Pocket by Hunter Marionettes.
Hop on board the Great Plains Puppet Train!