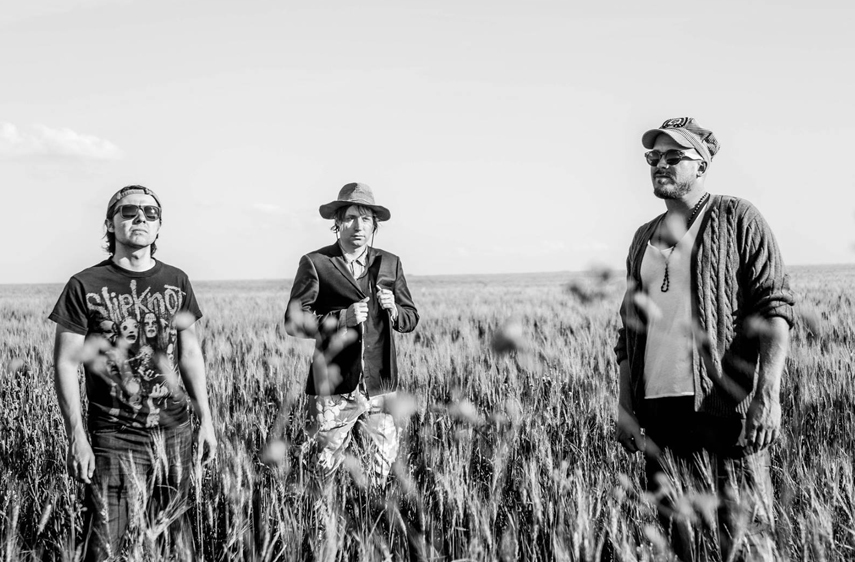 The Pines have sold out every Café Paradiso show they've played, and on Saturday, November 3, they return to Fairfield once again to weave their hypnotic spell.
Rising out of the prairies of the Midwest, the Pines are one of the most distinct and powerful indie-rock/Americana groups to hit the national scene in years. Bridging the folk, roots, and indie worlds with their modern take on American music, Benson Ramsey (son of Bo Ramsey) and David Huckfelt share a common musical language rooted in the songs and songwriters of their native Iowa, while each brings a distinct voice and sensibility to a sound that Rolling Stone's David Fricke dubbed "quietly gripping."
The Pines' sound balances Ramsey's ethereal, somberly beautiful songs with Huckfelt's darkly romantic, cinematic tales for a sweeping soundtrack that evokes the vastness and loneliness of the Great Plains. Their instrumentation blends traditional acoustic instruments with electric guitars, bass, and drums. The intricate guitar interplay between Benson and David is layered over the atmospheric keyboard work and vocal harmonies of Alex Ramsey (Benson's brother) to form the core of the Pines' instantly recognizable sound.
Creating a buzz around the Twin Cities, the Pines caught the attention of Red House Records, who signed them in 2007, releasing their breakout album Sparrows in the Bell, named one of the top roots releases of the year by Q Magazine. The Pines wowed audiences at the 2008 SXSW and were named one of the musical highlights by CMT.com. They followed up this success with Tremolo, an album that garnered rave reviews in magazines like Rolling Stone, among others, as well as a performance on NPR Mountain Stage and Woodsongs Old-Time Radio Hour. It landed them on Bob Harris's renowned BBC Radio show, winning them new fans across North America and Europe.
In 2012, Dark So Gold, coming in at #3 in the Minneapolis Star Tribune's list of the decade's best albums, featured the single "Cry Cry Crow." The Pines' devoted cult following has led them to share the stage with such diverse acts as Emmylou Harris, Jolie Holland, Arcade Fire, Iris DeMent, Mason Jennings, Mavis Staples, Bon Iver, and the Holmes Brothers.
Showtime on Saturday, November 3, is 8 p.m. Tickets are $15 in advance (cafeparadiso.net or at Paradiso), $18 at the show. "Buy your tickets early," says Café Paradiso owner Steve Giacomini. "They will sell out!"