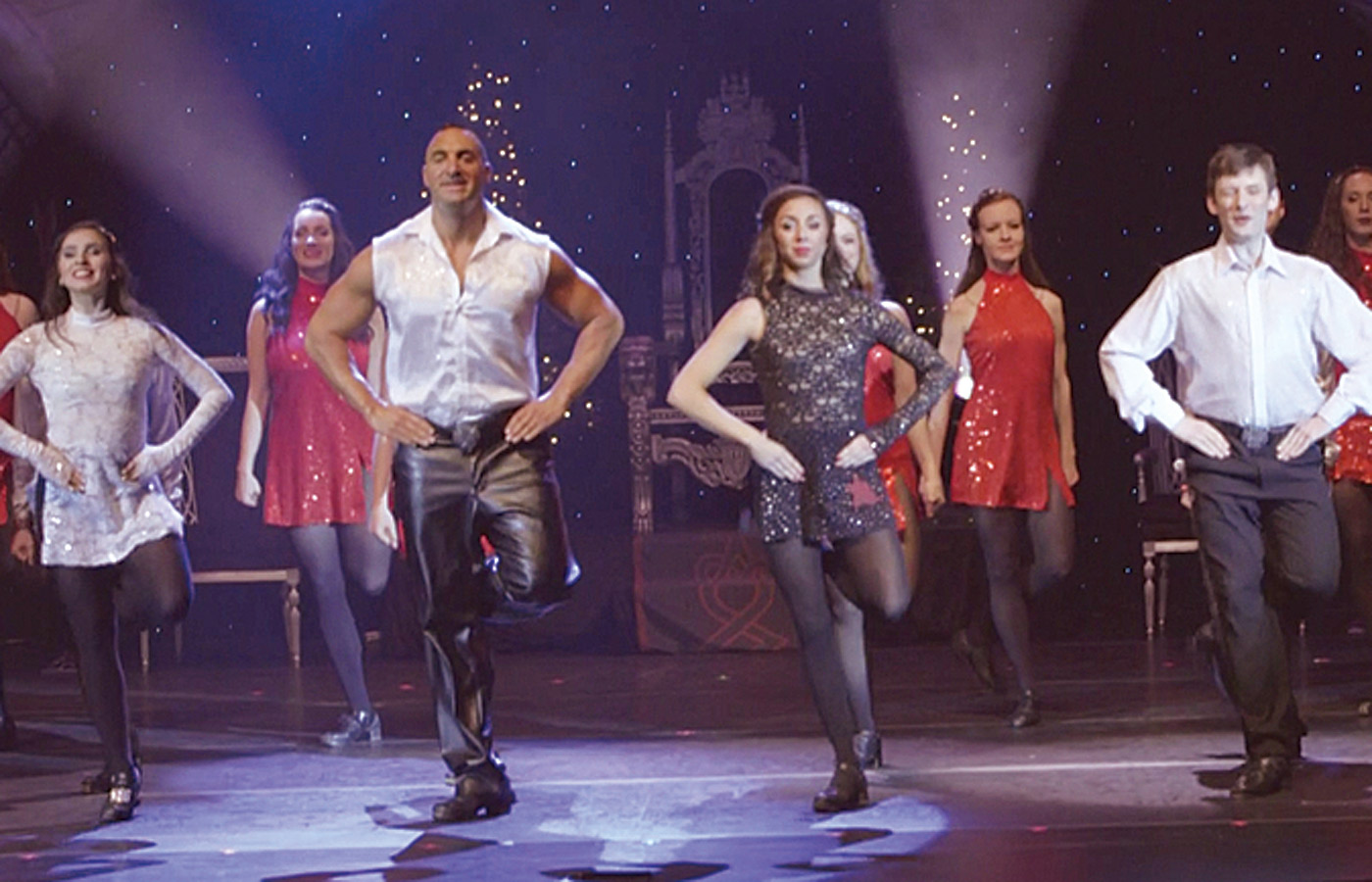 Kick off your holiday season with some adrenaline-producing, endorphin-boosting Irish dance! Bring the whole family to the Sondheim Center for the Performing Arts in Fairfield this Friday, November 30, for a magical evening infused with Christmas spirit.
Featuring 20 of the world's most skilled Irish dancers and musicians, including Justin Boros (of Michael Flatley's Lord of the Dance), Carol of the King, the Irish Dance Christmas Spectacular brings an original, inspiring Christmas story to life, transporting audiences to a mystical time and place of heroes and redemption.
***
Winter has fallen across the land. As King Solomon and his kingdom prepare for the Christmas season celebration, the dark sorceress Circe and her ghostly legion known as The Frost are upon the land. Circe traps the legendary King Solomon under her spell in an attempt to steal the throne and expel Christmas once and for all. Hope is all but lost.
In a brave effort to rescue their king and preserve the spirit of the season, the kingdom has called upon Solomon's loving companion Brighid, his younger brother Aidan, and the Guardians to restore harmony to the land. With the frigid forces attempting to break the will of the crown and banish Christmas for eternity, will darkness reign or will victory be seized from Circe's icy grip in the legend that has come to be known as Carol of the King?
***
The world-renowned Irish dance troupe performs lighting-fast, hard-shoe rhythms and graceful soft-shoe jigs to an original, epic orchestral soundtrack featuring many holiday favorites, while state-of-the-art lighting and Christmas spirit ignite the stage into an explosive display. Strength, agility, and precision formulate the fast-paced and breathtaking experience as the cast performs to the heart-pounding and fluid symphonic music that will enthrall the Sondheim audience.
Tickets for Carol of the King at the Sondheim Center on Friday, November 30, 7:30 p.m. are $20–$32 ($15 for students and youth), available at the FACC ticket office at 200 N. Main Street in Fairfield, (641) 472-2787, or online at FairfieldACC.com.