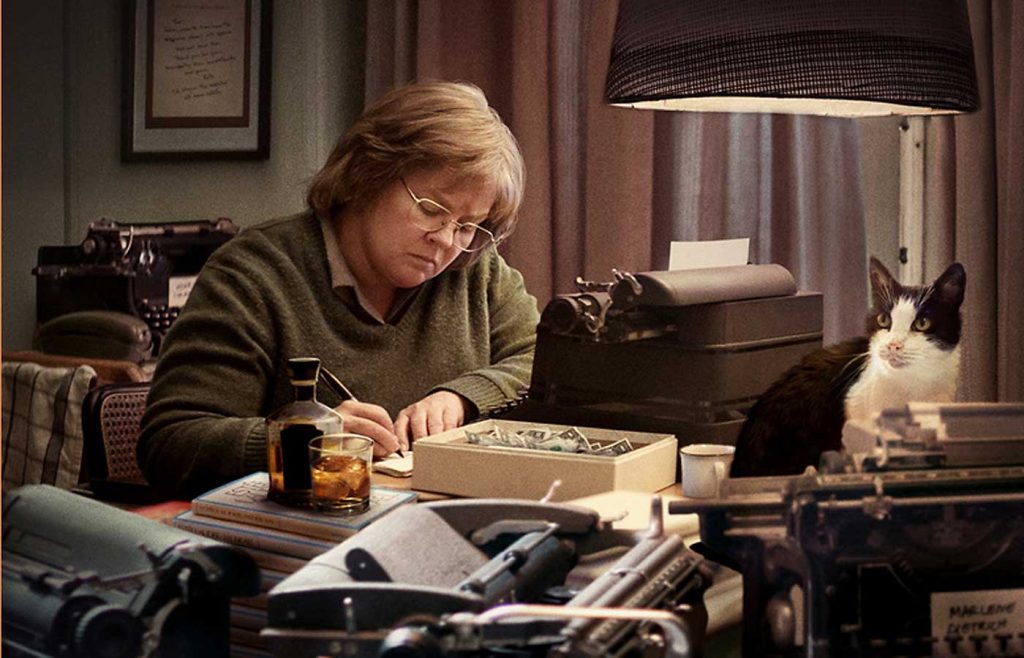 The true saga of a forgotten writer, Can You Ever Forgive Me? makes for an unexpected hit. It's based on the 2008 memoir by Lee Israel, Can You Ever Forgive Me? Memoirs of a Literary Forger. A successful writer, functioning alcoholic, and dormant lesbian who died in 2014, Israel was a best-selling biographer in the 1970s and '80s of icons like Estée Lauder and Katharine Hepburn. But when her writing fell out of fashion, Lee fell behind on her rent. As her memoir explains, in a career propelled by acceptance and success, this was her first taste of failure. And suddenly she was desperate.
Writing was Lee's formidable skill, and the profession afforded her the seclusion she required as a social misfit with no interest in doing book tours and no patience for other people's needs. Ultimately, she devised a devious money-making scheme that made use of her talents. She forged typed letters that she credited to famous writers like Dorothy Parker and Noël Coward, and sold them to collectors. She was so adept at inhabiting other voices that collectors never questioned the authenticity of her letters. And more than a source of income, crafting these phony letters was a showcase of her talent, even while breaking the law.
Intrigued by Lee Israel's mastery, director Marielle Heller took on the project of this down-and-out writer who turns to crime. And with the talents of screenwriters Nicole Holofcener and Jeff Whitty, the film makes us care. It captures a tone of sympathy for a social outlier living in a dingy Manhattan apartment with an aging cat, the only creature that inspires her kindness. When times get tough, Lee enlists the help of her slippery friend Jack Hock, played by Richard E. Grant (Gosford Park), whose talents lie in his ability to stoop even lower than Lee.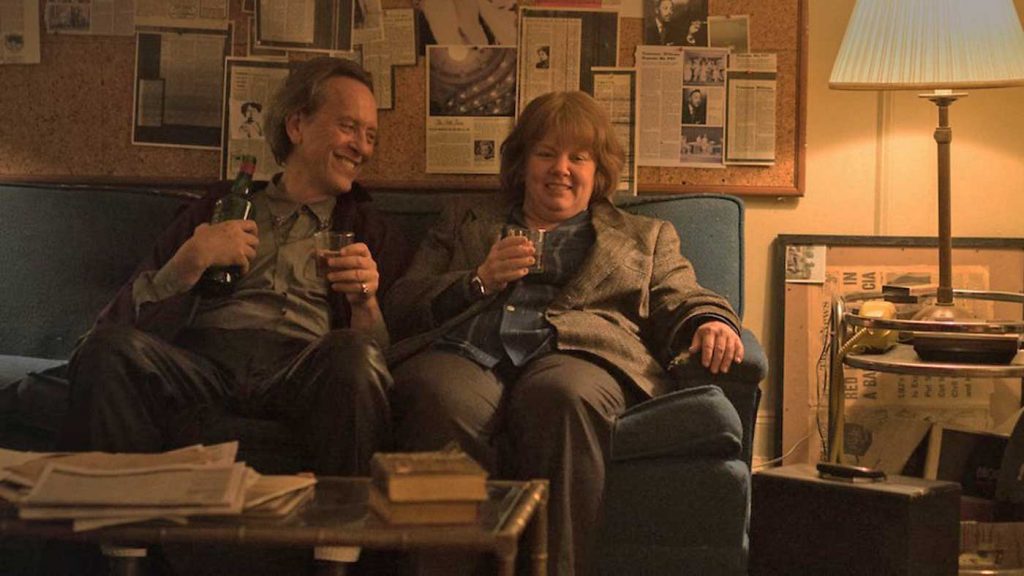 But the big draw here is the mighty Melissa McCarthy, who shelves her comedic chops for her first dramatic role. McCarthy's husband, Ben Falcone, who plays one of the collectors, suggested Melissa for the lead. And the complexity of the character is what convinced her to sign on. McCarthy has appeared and starred in a host of TV series and comedy films that don't always do justice to her explosive talents. But as Lee Israel, when she strips down her own larger-than-life persona to channel the writer's layered and tortured personality, she hits it out of the park. McCarthy assumes a dowdy presentation with the unfiltered speech of a cocky, tortured woman who needs to be in control and whose isolated life keeps her at a comfortable distance from the rest of humanity. This character piques our interest right from the opening scenes, where she shows up at the party of her book agent (Jane Curtin) just to remind her to stop avoiding her calls. And she exits wearing someone else's coat.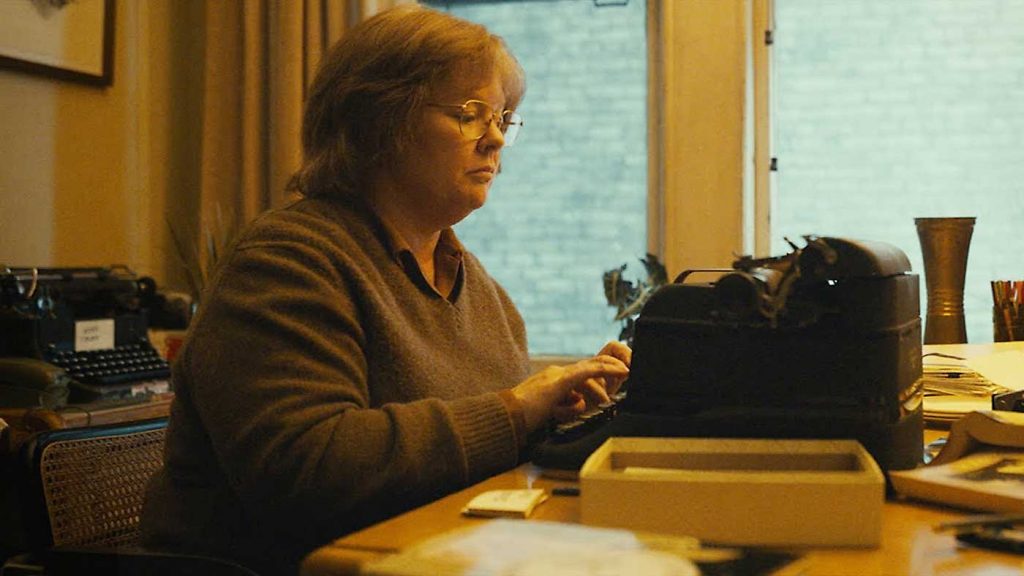 If any other actress had been cast as Lee Israel, would this movie wield even half the power? We'll never know. But with McCarthy in charge, she had me at hello.   Rating: A