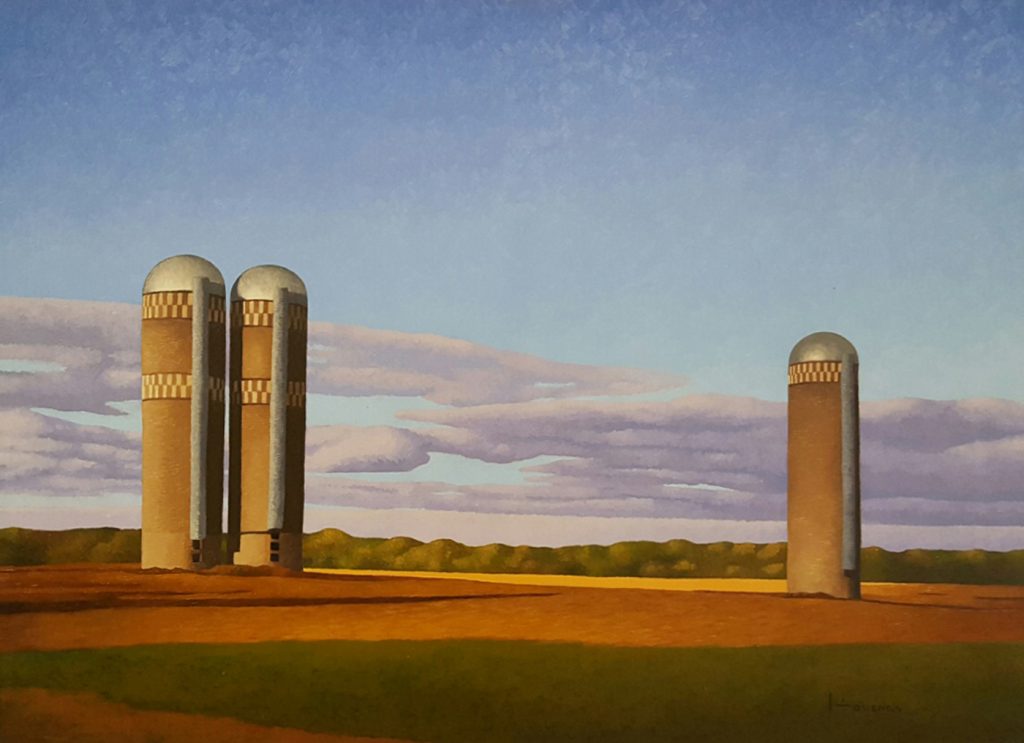 Colorful paintings of the rural landscape by Iowa native Kirk Hovenga are on view at the Muscatine Art Center from January 17 through March 24, 2019.
"In 2016 and 2017, I produced this series of paintings to give a vision of the Midwest landscape that was familiar and refreshing," says Hovenga. "I concentrated on the atmosphere and light found within our state—capturing familiar snapshots of time transporting the viewer to the heat of a summer evening at dusk, or to the seat of a moving car passing by a field."
Hovenga grew up in Davenport and graduated with a degree in fine arts from the University of Iowa. He has traveled around the United States, visiting some of the country's best art museums and meeting other artists. But Iowa is his home, and he is deeply connected to his family's land in Dumont, Iowa.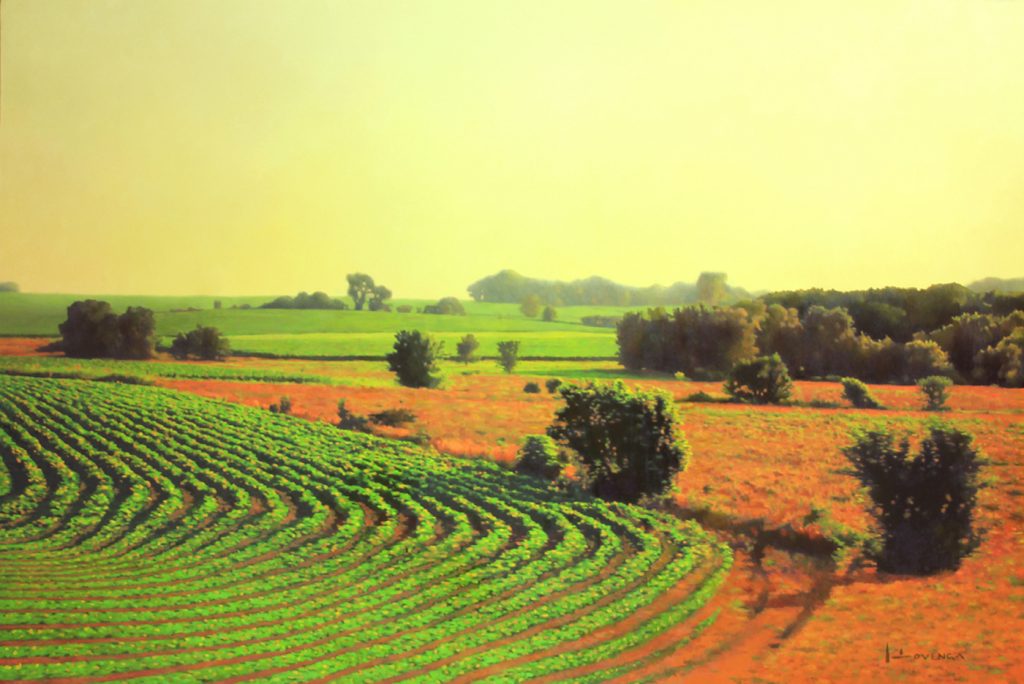 Hovenga's great-grandparents immigrated to Iowa from Germany in the 1880s. His grandparents farmed in Dumont. "Their love of farming and the beauty of Iowa is something I share," he says.
Often working in several approaches towards a particular subject matter, Hovenga uses many different methods to execute his paintings. Preparatory drawings, projections, transfer paper, found images, photographs, and computer software have all been used as tools. Hovenga has built his expansive portfolio over the 40-plus years.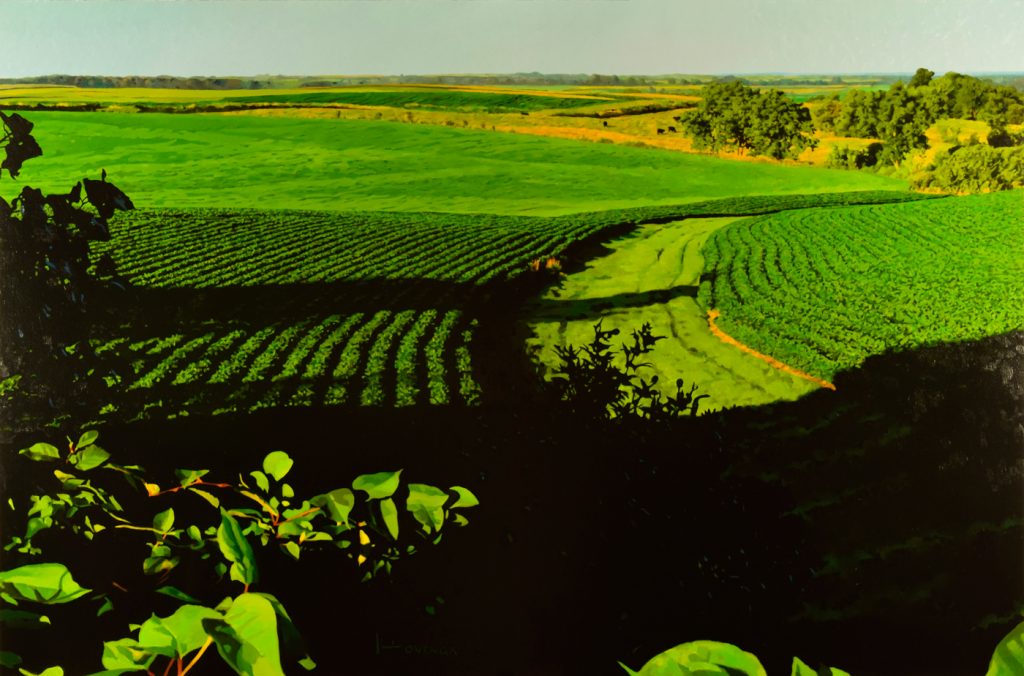 The "Iowa Landscapes" exhibition represents one chapter in Hovenga's art career. While he continues to add to this collection of oil paintings, he also works in many other styles, from realistic and traditional to deconstructive. He paints portraits, self-portraits, still lifes, and figurative images.
"Kirk Hovenga: Iowa Landscapes" will be on view at the Muscatine Art Center from January 17 through March 24, 2019. Admission is free of charge.
The Muscatine Art Center is located at 1314 Mulberry Avenue in Muscatine, Iowa. Hours are Tuesday through Friday from 10:00 a.m. to 5:00 p.m., Thursday evenings until 7:00 p.m., and Saturday and Sunday from 1:00 to 5:00 p.m. Visit MuscatineArtCenter.org for more information.