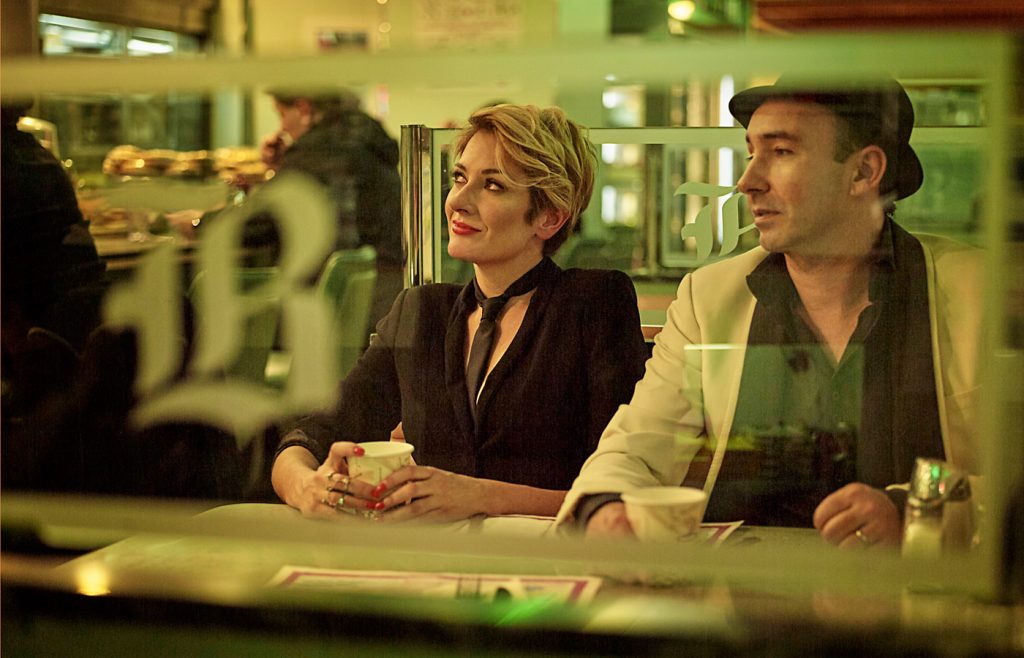 The Hot Sardines stand apart for the innovation, verve, and sheer joy they bring to music old and new. Featured at the Newport Jazz Festival and the Montreal Jazz Festival, the Hot Sardines will perform at the Temple Theater in Des Moines on Sunday, January 20, and at Grinnell College on Tuesday, Jan. 22.
The Hot Sardines are on a mission to make old sounds new again and prove that joyful music can bring people together in a disconnected world. The band has sold out New York City venues from Joe's Pub to Bowery Ballroom and played more than 150 tour dates from Chicago to London.
In the talented hands of the New York-based ensemble, music first made famous decades ago comes alive through their brassy horn arrangements, rollicking piano melodies, and vocals from a chanteuse who transports listeners to a different era with the mere lilt of her voice. On French Fries & Champagne, The Hot Sardines' new album for Universal Music Classics, the jazz collective broadens its already impressive palette, combining covers and originals as they effortlessly channel New York speakeasies, Parisian cabarets and New Orleans jazz halls.
The Hot Sardines' two albums released on Universal Music Classics received critical raves and a number one slot on the iTunes Jazz chart. Downbeat magazine called the Hot Sardines "one of the most delightfully energetic bands on New York's 'hot' music scene." The Times of London praised the band as "simply phenomenal" for its "crisp musicianship" and "witty showmanship."
Says bandleader Evan Palazzo, "This is music for today, not a museum piece."
The Hot Sardines play at 2 and 6:30 p.m. at the Temple Theater, 1011 Locust St., Des Moines on Sunday, January 20, and at 7:30 p.m. at Grinnell College, Herrick Chapel, 1128 Park St., Grinnell on Tuesday, Jan. 22. The Grinnell concert is free and open to the public.