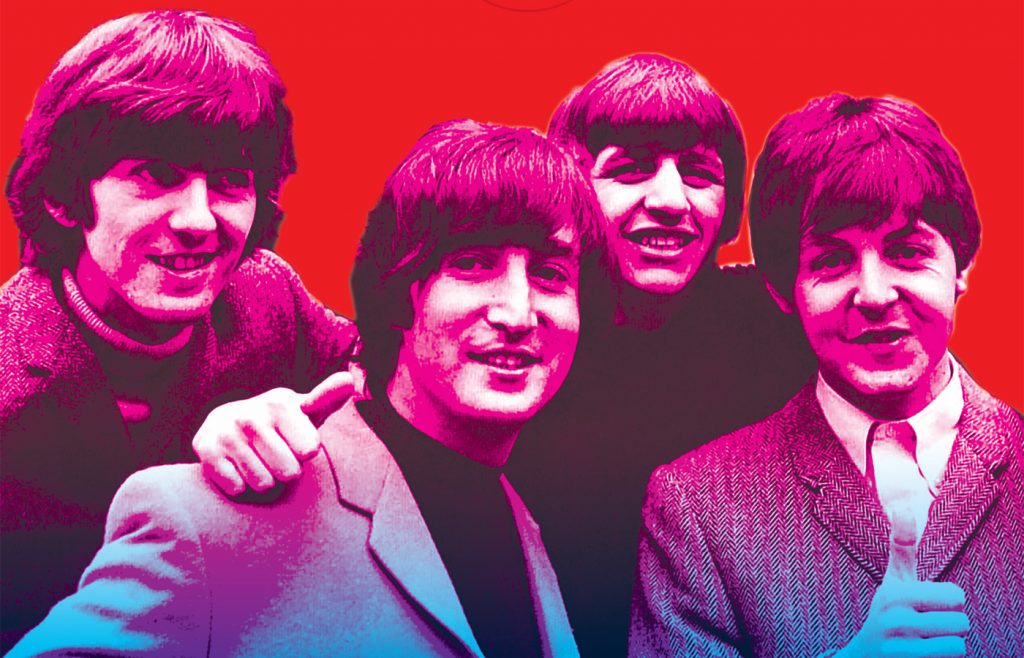 The Beatles taught me how to sing.
As an adolescent I spent hours hiding away in my bedroom, listening to Beatles records over and over again on my cheap little portable phonograph. And like millions of other kids around the world, I knew all the words to every song and took great pleasure in singing along with every track. I remember trying to figure out how they achieved certain effects with their voices: How did John get that guttural rasp, or Paul that stratospheric falsetto? I learned an awful lot of vocal technique just from trying to mimic their voices as closely as possible.
And when I got tired of singing the melodies, I would try to figure out the harmony parts. And when I had more or less mastered those, I would sometimes try to create my own harmonies. This all proved very useful some 40 years later when I finally realized my lifelong dream of singing in a Beatles cover band. Yellow Submarine, as we were known, toured around Iowa for a couple of years, playing clubs, restaurants, and local festivals, and it was a thrill every single time.
And now it's your turn. Bring your beloved (that could be you, of course) and join Chris Busch, Doug Daller, and myself at the Sondheim Theater on Thursday, February 14, at 7:30 p.m. for a Valentine's Day sing-along of all your favorite Beatles love songs, from "Love Me Do" and "I Want to Hold Your Hand" through "Here, There and Everywhere," "Something," and of course, "All You Need is Love."
The lyrics will be projected on a big screen above the stage and piano accompaniment will be provided by Maestro Doug Daller. Chris Busch and I will be your congenial hosts and conductors, though of course we'll be singing, too. We look forward to seeing you there.
The event is free and open to the public, although goodwill donations to support the Sondheim will be gratefully accepted.
A splendid time is guaranteed for all!