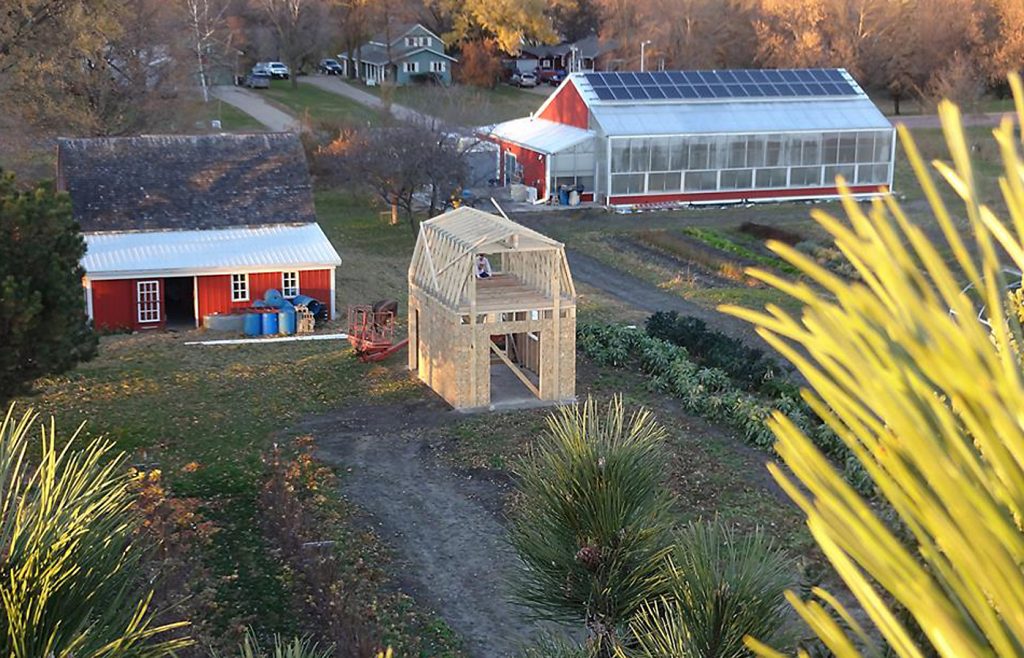 Eight hours a day, six days a week, a red blinking sign tells the world that Jubilee Market and Peacemeals is open for business. In the southwest Minnesota town of Mountain Lake, population 2,100, Jubilee Market is not so much a business as an expression of love by retired dietitian Judy Harder and husband Steve Harder, a retired family physician.
The Jubilee constellation of enterprises includes gardens, high tunnels, greenhouses, orchards, cafe, bakery, cannery, market, and education offerings. The food that they produce and prepare is the manifestation of decades of recommendations that they gave to their patients.
I spent 14 months in the area developing a wind farm. Jubilee was my go-to provider for meals, groceries, and canned and frozen foods. Most everything on the menu and on the shelves and in the freezer was lovingly raised right on the farm or by producer-friends in the area.
I kept their menu on hand, and if in a hurry, I would call ahead and my delicious meal was ready to eat in or carry out in 10 minutes. I took a variety of friends and acquaintances of all dietary stripes to Jubilee Market and everyone found a well rounded, full flavored meal, most of which included fresh bread and a salad just picked from the adjacent greenhouse — vitality at its peak.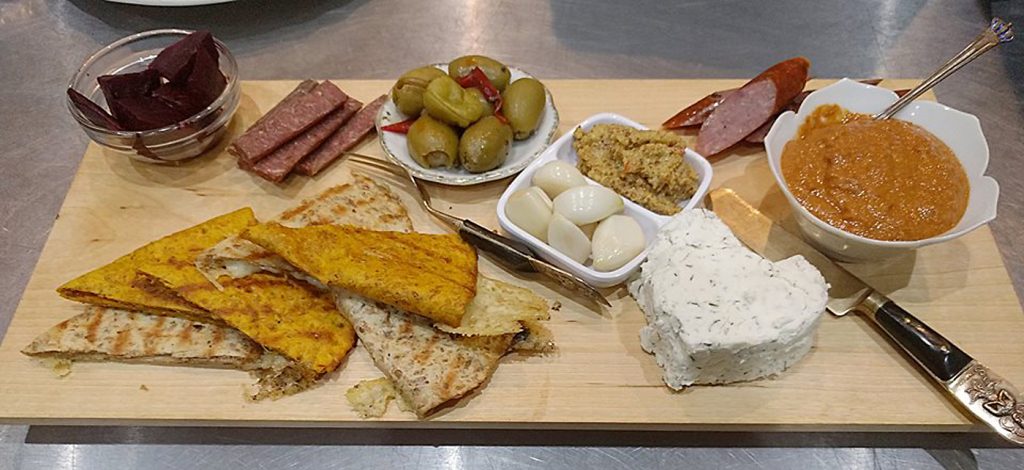 Steve and Judy are both soft spoken and hard working, their work extending well beyond the hours posted on the door. Steve plants garlic in late fall. It is ready for harvest mid-summer and requires pulling, cleaning, and curing. Then Judy will use it in pickles, soups, sauces, pesto, and hummus. Some gets pickled and canned, some is roasted and frozen. Some is sold raw for the six months following harvest and some is sold for seed garlic. Each fruit, vegetable, nut, and herb has its own timing, trajectory, and destination. At every step it is tended and prepared with love by the Harders and their few dedicated employees.
The shelves in the corner larder are packed with an astonishing variety of fare—ketchup, spaghetti sauce, pizza sauce, rhubarb-gooseberry jam, orange-spiced beet spread, carrot-lemon jam (similar to orange marmalade) ,and savory vegetable sauce (from a recipe concocted by the Harders' son). It's even more astounding when one considers that nearly everything was raised a short walk away and prepared in the adjacent kitchen. Judy's talent at fine tuning flavors is celestial. The refrigerator-freezer is filled with a rotating array of all things delicious—red raspberries, cookie dough, hummus, beet pesto. local cheeses and meats.
The Harders also host community events. Cooking classes are billed as "Make and Take" with participants learning, making, tasting, and taking their creations home to share with friends and family. They regularly host an evening farm dinner. One featured a classical violinist, another, a reading by Brian DeVore, author of Wildly Successful Farming.
I've been a foodie for some decades and have never experienced an establishment as wide ranging as Jubilee Market & Peacemeals. They make their compost. They offer CSA (community-supported agriculture) shares. Their greenhouse is heated and cooled by an earth battery (tubes buried beneath the floor) and requires no fossil fuels. The greenhouse fans are powered by solar panels. Crops are watered by rain stored in cisterns. Steve and Judy have created a model for the world. Farm to table, soil to heart. Check them out on Facebook or in person. Prepare to be amazed.