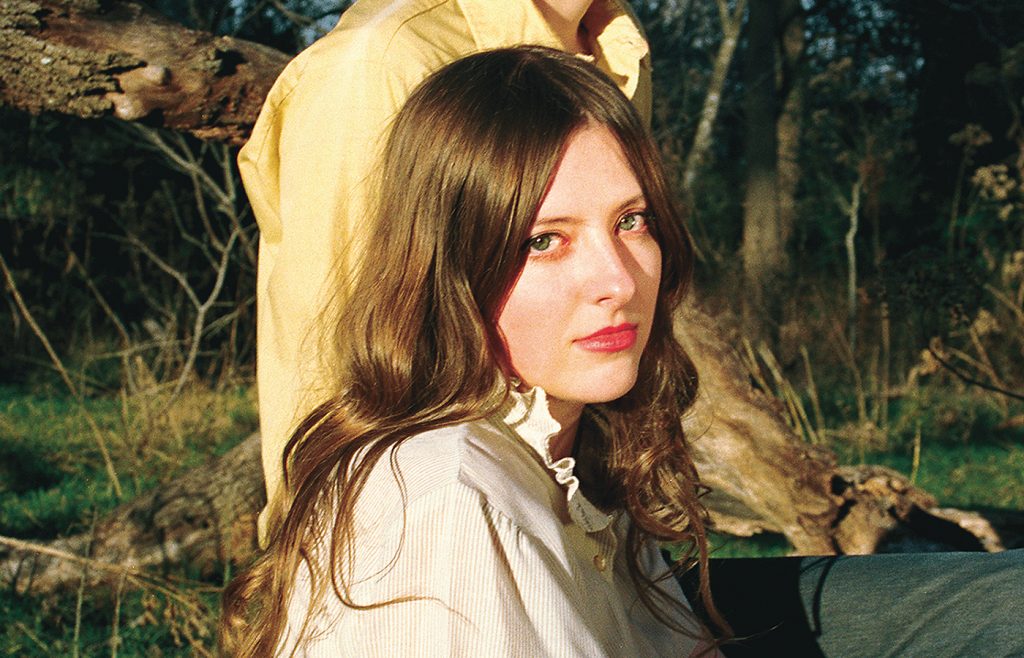 Molly Burch has that kind of hushed, smoky, and sophisticated voice that one associates with the glamour girls of Hollywood's heyday—women like Marlene Dietrich or Greta Garbo. She frequently begins a song with an alluring, breathy intonation that suggests the classic cinema chanteuses.
"Movies have been a big influence on my music," Burch said over the telephone from her Austin, Texas, home. "Both of my parents were in the movie business." She grew up in Los Angeles, where her father worked as a writer and producer and her mother as a casting director.
"My dad is the biggest film buff," she said. "He had a ton of movies on laser disc—dramas, musicals, comedy, everything—and he would play them for the family and we'd talk about them." Burch said both of her parents, having worked in the creative arts themselves, have supported her musical career.
Burch has a real stage presence when she performs, but she's not an actress. "I try not to hide anything. I want to be transparent," she said. Burch enjoys dressing up while making tour stops, but she doesn't have a particular style. She may look one way in Iowa and another in St. Louis. Just being appealingly outfitted gives her confidence. She will appear at The Mill in Iowa City on Tuesday, May 14.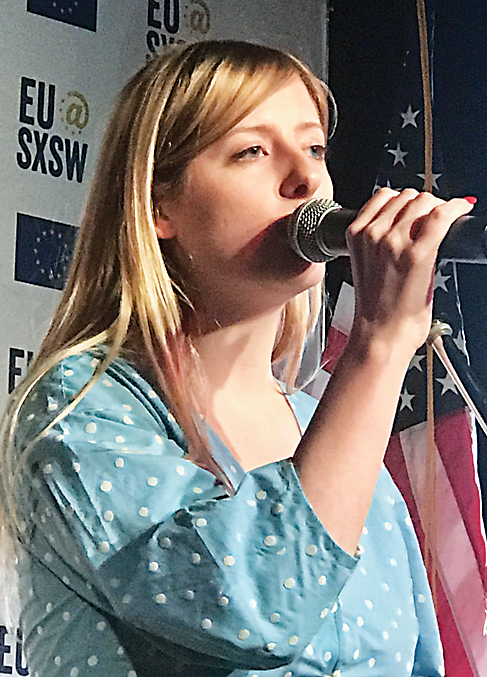 "I write personal music. I feel like an open book," Burch said. Wearing a costume can feel false, but she points out that it can also give clues to what the singer is about. She shares her private feelings about others in her life as a way of relieving her anxieties. On her latest album, First Flower, she shares her lyrics in the liner notes. She wants people to know what she's saying, whether it involves her personal or her professional life, and even where the two cross.
A great example of this can be found on the track "To the Boys." Burch understands that many people think you have to be loud to be an authority figure. She disagrees. She's a "quiet talker" who "doesn't need to yell to know that I'm the boss." She's the leader who writes the words and the tunes, coproduces the record, and brings a four-piece male band with her on tour. Don't tell her how to act and what to be! Burch may not seem confident and tough, but she is. She takes her roles seriously and commands respect through her quietude.
Burch began as a jazz vocal performance major in college, and her influences included Billie Holiday and Nina Simone. However, Burch considers herself an indie-pop singer, not a jazz artist. Indeed, there's a sprightliness to her songwriting that gives her music a distinctive edge. Even when the lyrics have heavy meanings, Burch's voice leavens the proceedings. On the title track to her new disc, she compares her love to "the first flower that blooms in spring." It's a delightful sentiment that captures the sweetness of her affection. Things are what they are. This type of low-key statement allows her to do such things as leave a lover or give in to another without the baggage of contextualizing what it all means.
And more subtly, this allows Burch to express her need for another person—presumably lead guitar player and boyfriend Daily Tolliver—without being pigeonholed as a weak female. She is dependent in a positive way. Her love for another makes her stronger.
This serves as an analog to the music itself. Burch is a singer-songwriter, but she does not play an instrument on her new album. She lets Tolliver (who will be on tour with her) and a small combo of mostly bass, drums, and rhythm guitar carry the weight of the soundscape. The music has a purposely sparse and intimate sound. It's her voice that literally sets the tone for what follows.
Burch has never been to Iowa, and her only foray to the Midwest has been Chicago. "I'm excited to come visit. It's a world new to me," she said in a deadpan voice. But she wasn't being coy or sarcastic. Burch has lived on both coasts and in the South and speculated about regional differences.
"I wrote the songs on First Flower while living in Lockhart, Texas," she said. "Even though it was only 40 minutes away from Austin, it had a completely different vibe. It allowed me to get away from it all. I could decompress."
The material does have a relaxed ambiance to it. Burch's songs are reflective more than active in their approach to expressing her place in the world.
"But I can't be that way all of the time," Burch confessed. She moved back to Austin from Lockhart before the year was done. "It got boring. I wanted to be back because I wanted to do things, see friends, and be in a city." She enthused about all the stuff that happens in Austin, such as the recent South by Southwest Conference and Festivals (SXSW), where she appeared as a showcase artist for the third year in a row.
Besides that gig, Burch was featured at SXSW's International Women's Day celebration along with speakers on women in the arts and business world. "That was so cool that they asked me," Burch said. "It's part of the benefit of being an Austin musician. There are so many opportunities like that which are easy to do and can come your way."
As for Iowa and the Midwest, it may not be Austin, but Burch has heard that its residents share the same love of music.