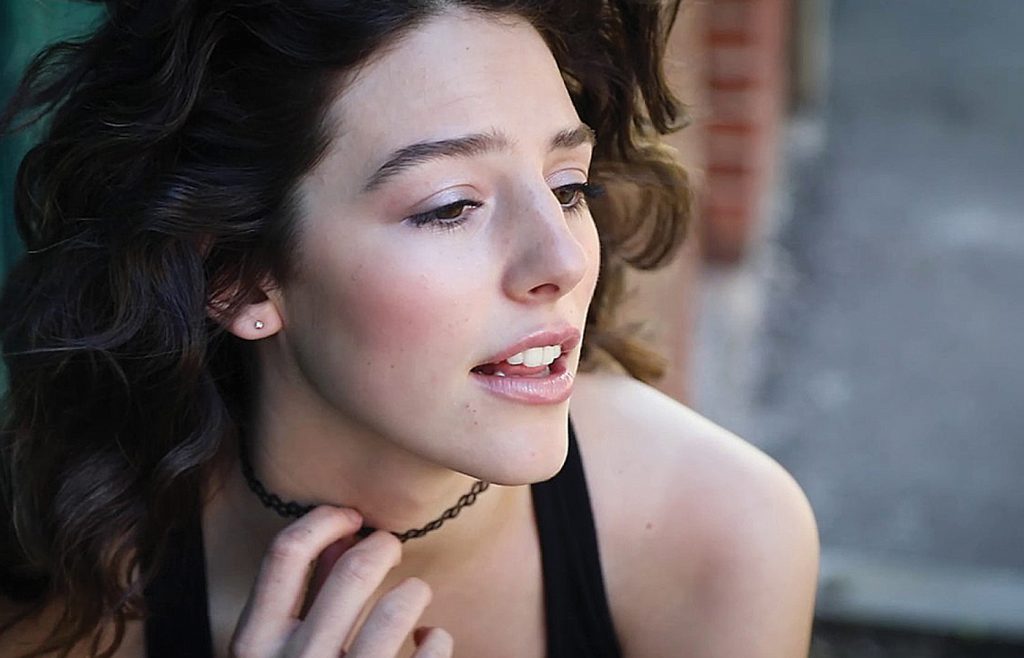 When 19-year-old New Hampshire beauty Evelyn Cormier sang Chris Isaak's 1989 hit "Wicked Game" on American Idol, judge Katy Perry was stunned. Her first words of feedback were, "This is one of my favorite voices I've ever heard in my life."
A few weeks later in the Top 20 duets show, Evelyn sang the same song with Chris Isaak himself, resulting in a standing ovation and rave reviews. It was the first time that Isaak had ever sung the song as a duet! Eventually, Evelyn was eliminated, but her distinctive alto voice, unique delivery, and charming presence seem to point her toward a record deal and stardom.
Evelyn Cormier has described her songwriting as "a fresh, dark cup of melancholy." In 2017, she released a five-song EP entitled Ghost. Since then, she has released a few more singles, and a full studio album seems not far away.
Here are my favorites to begin your appreciation of her music:
Yard Sale Guitar (2019) tells her story as a penniless, small-town singer taking her talents on the road with her yard-sale guitar, sleeping in the car and hoping to meet mentors and collaborators. It's the story of so many marvelous musicians! We toast their heroic efforts to bless our hearts and souls. About half-way through this track, you'll hear a downtempo guitar section that shimmers with a flavor of "Just Like Heaven" by the Cure. It's the perfect setup for the next song on my list.
Kind Eyes (2017) continues with a delicate mandolin riff similar to the opening guitar riff on "Just Like Heaven." It's a nostalgic way to begin a beautifully emoted song about meeting that special person who connects with "kind eyes."
A Little Wild (2018) tells the story of an untamed boy, too young and footloose for a serious relationship. She acknowledges, "I know I won't be the girl / in your picture frame."
Lost (2017) seems to be a lament for someone close who is mired in sadness. The last verse concludes with "Lost by the clover / Alone with all your ghosts / It can't get any bluer / Will you ever know . . ." Evelyn seems to cherish what she learns from these relationships with no sense of anger.
I eagerly await the day that we can secure the epic duet of "Wicked Game" featuring Evelyn Cormier and Chris Isaak. In the meantime, enjoy these samples and explore more of her music.
Hear the full playlist of Evelyn Cormier and other rising artists on my website, FringeToastMusic.com.