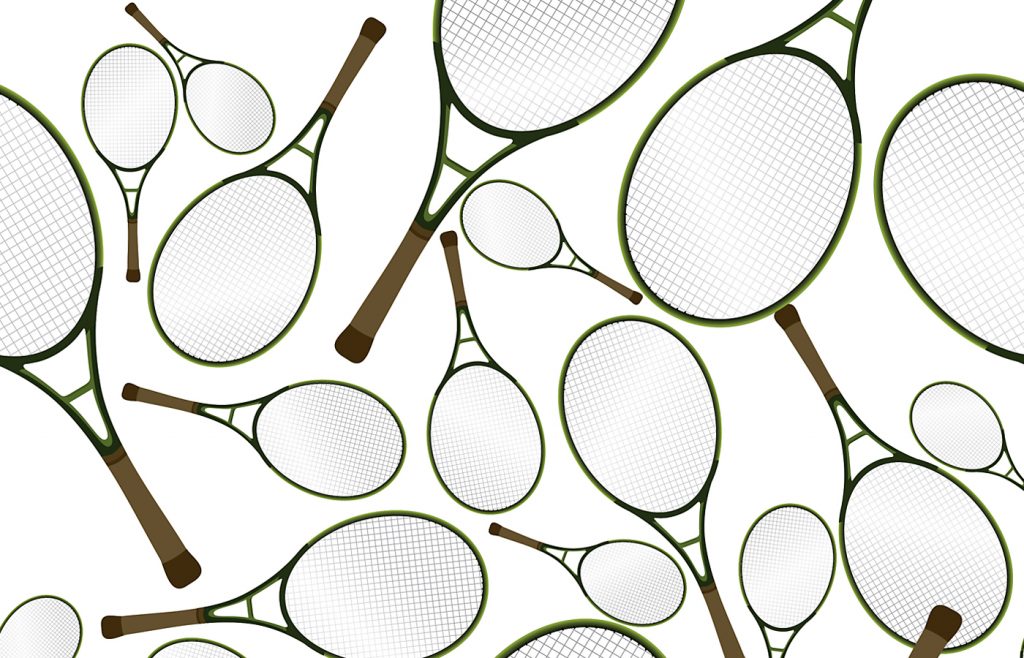 I thought I'd buy a tennis racquet online at Midwest Sports, having bought there before and been satisfied with their service, price, free shipping, and free stringing.
I found the model I wanted, a 2015 Babolat Pure Drive 107, and put it in the shopping cart. The cost was $150. But I didn't purchase it right away, and when I went back, the price was $164. I placed my order, regretting that I hadn't purchased earlier.
Now I wonder if that's an example of "dynamic pricing." The fact is, online retailers vary the price of an item depending on your past browsing history, other purchases online, the relative affluence of the community where you live, and even the time of day. If the website's algorithm thinks you're apt to buy a product, it may raise the price.
Midwest Sports may have known I was seriously interested in that model, because it was the second time I was viewing it. They would know this thanks to "cookies"—those bits of data that online companies store on your computer to track information about you.
There's a video on YouTube showing how a price can jump around from moment to moment. The person uses his Firefox web browser to look up the price of a particular TV on Walmart.com. It's $199. Then he copies the link and pastes it into his Chrome web browser, and the price is $164.
Why would that be? If Firefox is his usual browser, it could be that Walmart.com is basing the price on his Firefox cookie data, whereas that data is not available to Walmart.com when he uses the Chrome browser. Instead, Walmart may see him as a new customer and give a lower price in order to prompt him to make a purchase.
Algorithms for dynamic pricing not only take into account information about you, but also their competitors' prices. As I began writing this column a few days ago, I checked the price of the Babolat racquet again: $154. Today it's $144. Perhaps not coincidentally, the same racquet is currently selling on Amazon for $144.
Sometimes the gyrations hardly make any sense. A fascinating article in The Atlantic on dynamic pricing gave an example of pumpkin-pie spice. As Christmas approached, the price on Amazon "went wild." The price for a one-ounce jar whipsawed between $4.49 and $8.99, according to when you looked.
The days of fixed list prices are gone. What's a consumer to do?
Shop in the early evening. According to the article in The Atlantic, because people tend to make their online purchases during weekday office hours, retailers may raise prices then and lower them in the early evening.
Comparison shop, even on low-priced items. Another example from The Atlantic was Amazon's dropping the price of a popular TV from $350 to $250 for Black Friday, but realizing that people would also be needing an HDMI cable, hiking the price on some of those by 60 percent.
Make purchases on particular days. Apparently, for various reasons retailers lower prices for specific products on certain days of the week. Shop for electronics on Monday, airfare on Tuesday, clothing on Thursday, books on Saturday, and appliances on Sunday.
Shop incognito. If retailers are pricing items according to your online activity and where you live, and raising the price accordingly, you can hide that information from them by shopping in incognito mode. Be sure you're logged out of Amazon or any other online account, then turn on this mode in your browser. In Safari or Firefox, open a Private Window; in Chrome, open an Incognito Window. Or use the new Brave web browser (brave.com), which always gives you complete privacy.
Use a VPN. If you live in an affluent area, a good way to conceal your location in order to avoid higher prices is to use a VPN (virtual private network). I use Windscribe, which works well and is free if you only need to use it occasionally.
Use a price-checking browser "add-on." You likely know that you can increase your browser's functionality by downloading and installing add-ons. There are two available that automatically check the web for better prices: GetInvisibleHand.com and PriceBlink.com. As you're looking at a product, these add-ons put a pop-up on your screen linking to a lower price.
Use price trackers and alerts. Websites like SlickDeals.net let you see the current lowest price on an item, see price changes over time, and set an alert when a low price is available. CamelCamelCamel.com offers similar functionality for Amazon. Simply paste an Amazon product link to see the price history and set an alert for when the price drops.
Here's hoping you defeat dynamic pricing and save lots of money.
Find column archives at JimKarpen.com.