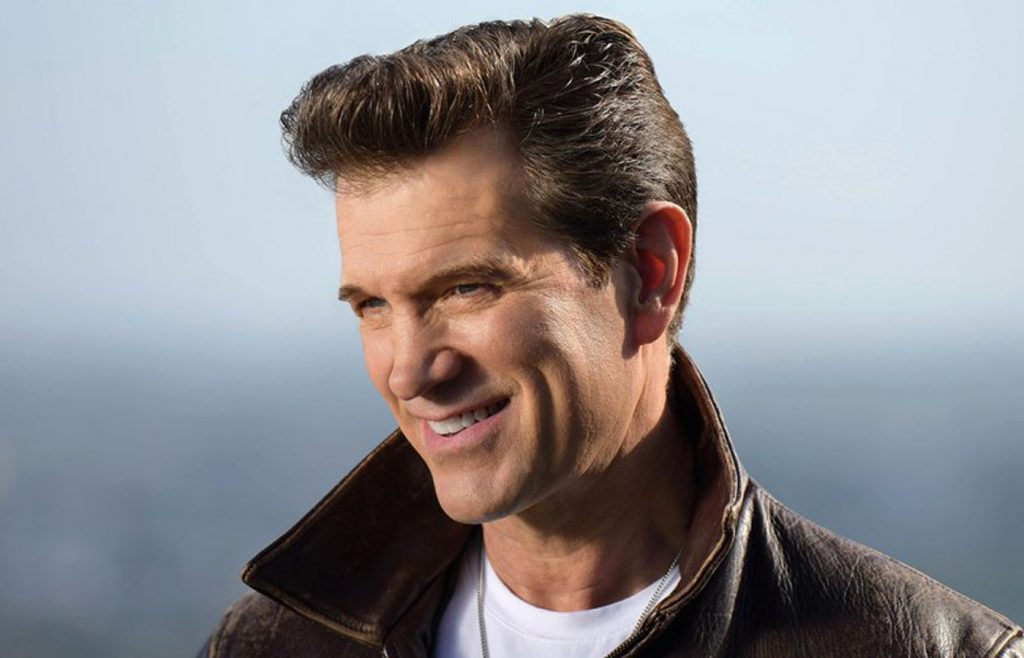 Chris Isaak, the gifted singer-songwriter and bandleader renowned for his crooner sound and reverb-laden music, will return to the Hoyt Sherman Place stage on Wednesday, August 14, 2019, at 7:30 p.m.
Known for the hit song "Wicked Game" and other popular songs ("Baby Did a Bad, Bad Thing" and "Somebody's Crying"), Isaak has enjoyed a four-decade career that has amassed a total of 12 studio albums and numerous award nominations and tours along the way.
First Comes The Night, his most recent album, features Isaak at his best, with a strong thread that continues  from Isaak's earlier triumphs, like Silvertone (1985), Chris Isaak (1986), Heart Shaped World (1989), San Francisco Days (1993), Forever Blue (1995), and Always Got Tonight (2002).
"I guess you can make a drink with many ingredients, but if one is very strong, that's what you taste," says Isaak with a laugh. "For better or worse, I have a tendency to dominate because I have a big voice and some twisted ideas."
Tickets can be purchased in person at the Hoyt Sherman Place Box Office or online at www.ticketmaster.com.
And to what does he attribute the longevity of his career? "You know, I've never tried to jump on a trend, and I've never had to jump off of one," he says. "I try to do what feels right for each song. So I never have to go, 'Well, no more disco for me.'"