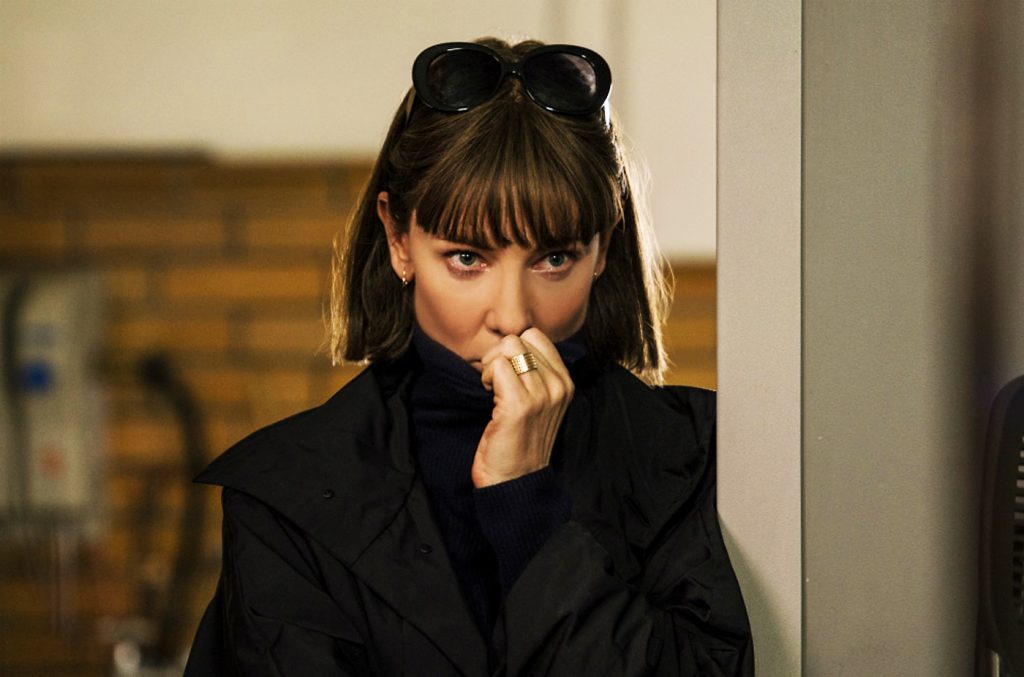 Directed by innovative award-winning indie director Richard Linklater and featuring a stellar cast of actors' actors, Where'd You Go, Bernadette really should be better than it is.
Based on the best-selling 2012 novel by Maria Semple, the film mostly follows the novel's plot, but it's missing far too much of the novel's witty humor, relationship depth, and suspense about Bernadette's whereabouts. (In fact, the first scene of the movie reveals right off the bat where she is, unlike the book in which the mystery isn't solved until the end.)
Cate Blanchett stars, with supporting roles played by Emma Nelson, Billy Crudup, Kristen Wiig, Judy Greer, Zoe Chao, and Laurence Fishburne.
The story is set in Seattle, although aside from a few obligatory Seattle scenes, the film was mostly shot in Pittsburgh (of all places!) with additional stunningly beautiful scenes filmed in Greenland and Antarctica.
Bernadette Fox (Blanchett) seems to be a dysfunctional, anti-social, curmudgeonly, insomniac housewife married to Elgie (Crudup), a successful Microsoft software engineer who's a workaholic. She's very close to her smart but nerdy teenage daughter Bee (Nelson), who narrates the story. Bernadette clashes repeatedly with people, especially her judgmental neighbor, Audrey (Wiig), and the other mothers at her daughter's private school, including Soo-Lin (Chao), who works for Elgie. When Elgie invites a psychiatrist (Greer) to stage an intervention with his wife in their home, Bernadette goes missing. As frantic Bee tries to find her mother, she starts to learn—to her astonishment—who Bernadette was before she married and became a mother.
The crux of the story is this: Although Bernadette may be physically missing, it turns out the real Bernadette has been missing for 20 years, living a life in Seattle that completely stifled who she is. She blames her anxiety and angst on the city, when her problem is much deeper and more fundamental. The novel addresses her issues with breezy humor and progressively reveals layers of truth through Bee's process of discovery, coming together in a climactic big reveal at the end. The movie progresses in a choppy way towards an anticlimactic ending and its humor seems forced.
For example, in a lengthy scene between Bernadette and a former colleague (Fishburne), the script crams in a few of the book's witticisms but fails to generate much humor. None of the key relationships are developed enough to ring true, and Blanchett, who excels in complex dramas, seems miscast in this dramedy.
It is surprising that this film doesn't succeed, given Linklater's track record with Boyhood, the Before Midnight trilogy, Dazed and Confused, School of Rock, and other films, both dramas and comedies. Novelist Maria Semple is also a successful TV screenwriter, having written for Beverly Hills 90210, Mad About You, Saturday Night Live, and Arrested Development, among others. She's also the author of another acclaimed novel Today Will Be Different. Perhaps if she'd written the screenplay for this film (she did not, although she's listed as an Executive Producer), the humor, pacing, character development, and dramatic arc would have sparkled.
Stay for the end credits and visuals.