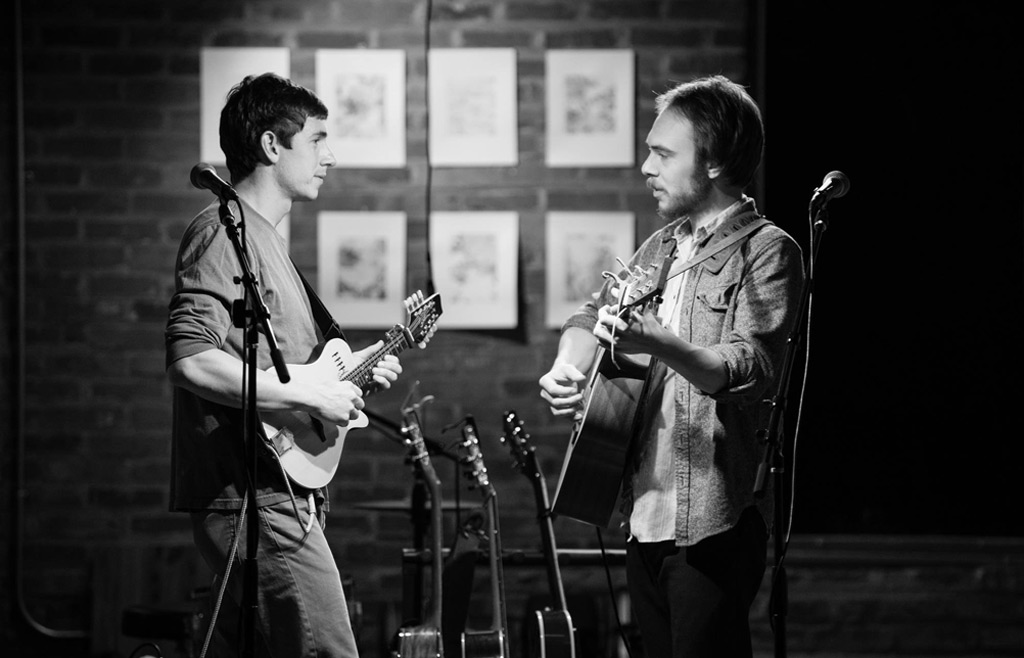 When Nicholas Gunty and Brian Powers put their songs and their voices together, there is a delicate and powerful magic that commands the room to attention. The duo is known as Frances Luke Accord, and they are what NPR's Mountain Stage calls "the definition of lean-in music."
"…an echo of Simon & Garfunkel, the quirky weirdness of Sufjan Stevens, and the melodic progression of Josh Ritter … FLA have taken all of this and turned it into something entirely unique." —Pure M Magazine
Their soulful, effortless branch of indie-folk is orchestrated with spare and sophisticated acoustic threads woven into a lush backdrop for their intimate melodies. Rich, up-close tenor harmonies lend their timeless songwriting an urgency that honors the Simon & Garfunkel comparisons but pushes beyond into the world of Bon Iver, Jose Gonzalez, and progressive folk music.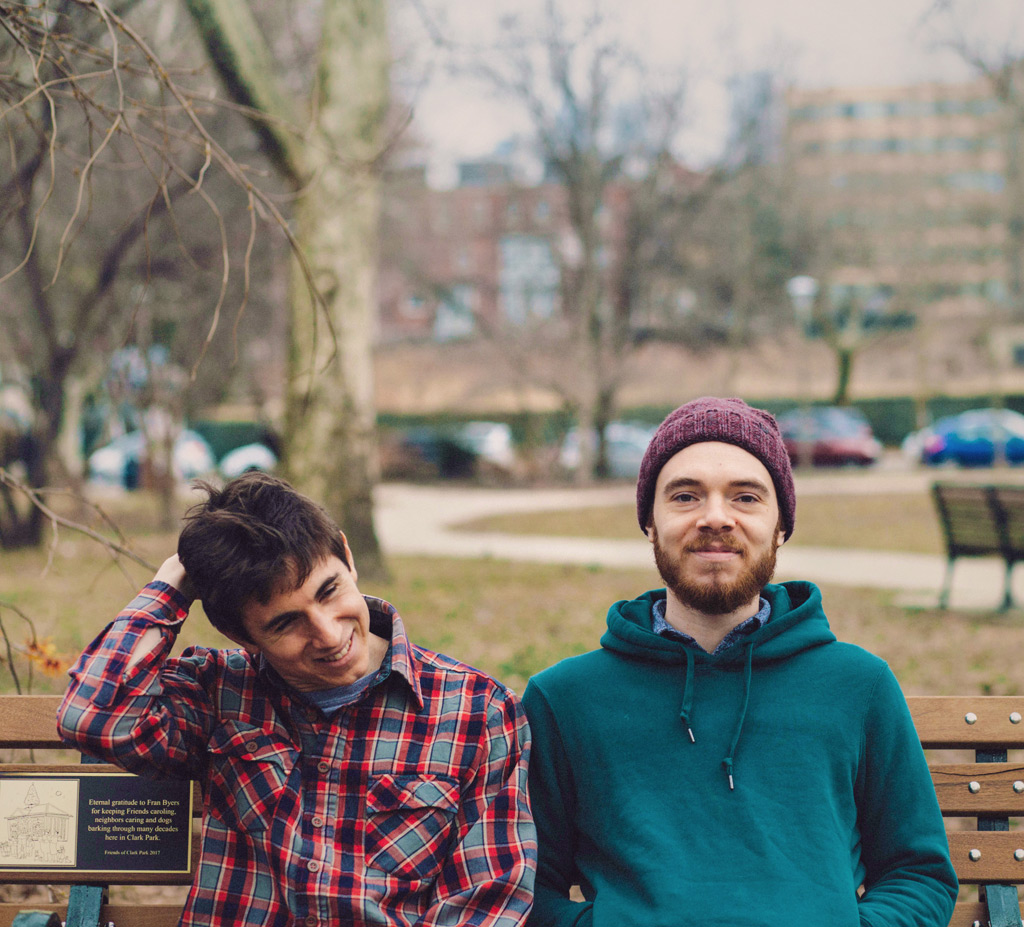 Both raised in South Bend, Indiana, Gunty and Powers met and began performing together during their time at the University of Notre Dame. Their first release, Kandote, was a bold intercultural collaboration with the Barefoot Truth Children's Choir in Uganda, a not-for-profit effort which provides support for the choir to this day.
Relocating to Chicago in 2013, the duo honed their songwriting craft while releasing two more self-produced EPs, laying the groundwork for their breakthrough debut full-length, Fluke, in 2016. This immersive, philosophically rich album set them off on their first national tour, which included support dates with Darlingside, Anaïs Mitchell, and the Ballroom Thieves.
"Among the dozens of albums I've purchased at Cafe Paradiso shows, Fluke is the one I crave the most. It's sublime. I never get tired of it," says Meredith Siemsen, a Fairfield fan.
Now a distance band, Gunty and Powers continue to explore their combined voice with a renewed sense of growth and brotherhood from their respective homes in Philadelphia and Chicago. "Maria" (2018) and the "Silver & Gold" EP (2019) reflect this evolution with a fresh vitality and set the bar high for their upcoming sophomore album, coming in early 2020.
Showtime on Tuesday, November 12, is 8 p.m. Tickets are $12 in advance (at CafeParadiso.net or at Cafe Paradiso, 101 N. Main Street in Fairfield), or $15 at the show.
Frances Luke Accord will also be playing at CSPS Hall in Cedar Rapids on Wednesday, November 13.