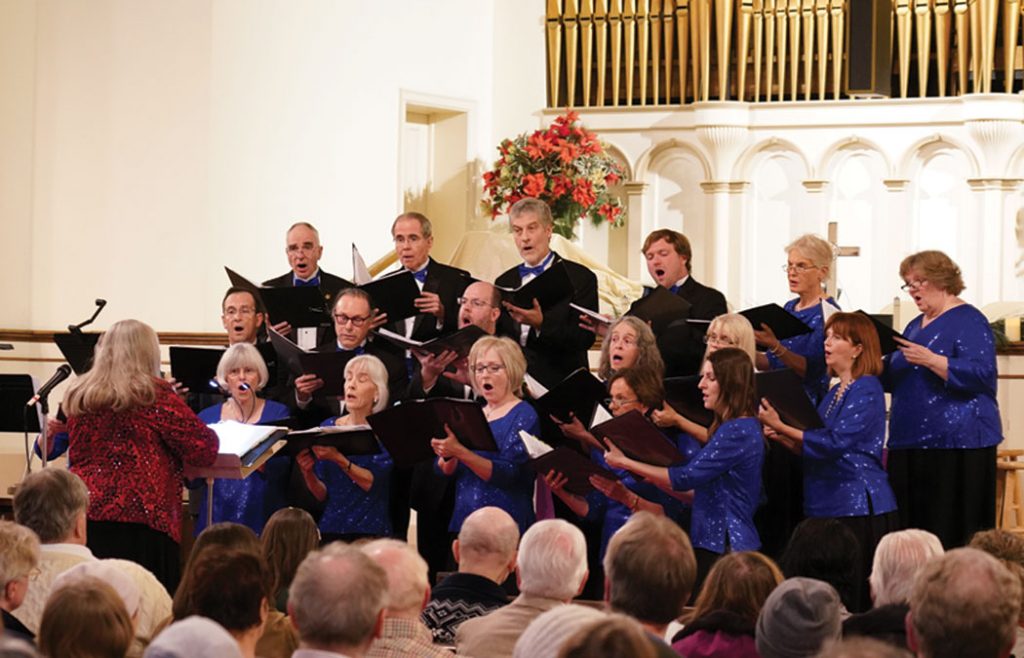 The Chamber Singers of Southeast Iowa will present an inspiring array of ancient and modern choral works at "This Shining Light," their annual holiday concert on Saturday and Sunday, December 7 and 8, at 7:30 p.m. at the First Presbyterian Church, 200 S. Main St. in Fairfield.
In addition to beautiful pieces by Renaissance and Romantic masters, this year's program features acclaimed choral works by renowned present-day composers. Arnesen, Gjeilo, Sametz, Chilcott, and Hogan take their places alongside Victoria, Hassler, and Mendelssohn in a concert program that features diverse musical styles: world music, gospel, spirituals, carols, motets, canons, and an oratorio chorus. The melodic lines of these works, coupled with their rhythmic variety, inspire joy, reverence, wonder, upliftment, and celebration—a rich emotional tapestry characteristic of the holiday season.
A talented instrumental quartet, featuring guest artists on piano, flute, percussion, and bass, will play excerpts from an exciting classical/jazz suite to complement the singing and will accompany some choral pieces.
"We are fortunate to be able to share these beautiful choral works with our wonderful Fairfield community," says Elaine Reding, music director of the Chamber Singers. "Each song enlivens a different aspect of the holiday spirit and brings the blessings of its own cultural and historical richness to singers and audiences alike. We hope everyone will join us for a very fulfilling evening of seasonal song!"
Celebrate the holidays with the Chamber Singers on Saturday and Sunday, December 7 and 8, at 7:30 p.m. Your generous free-will offering at the door will be deeply appreciated. For more information, call (641) 919-1952.