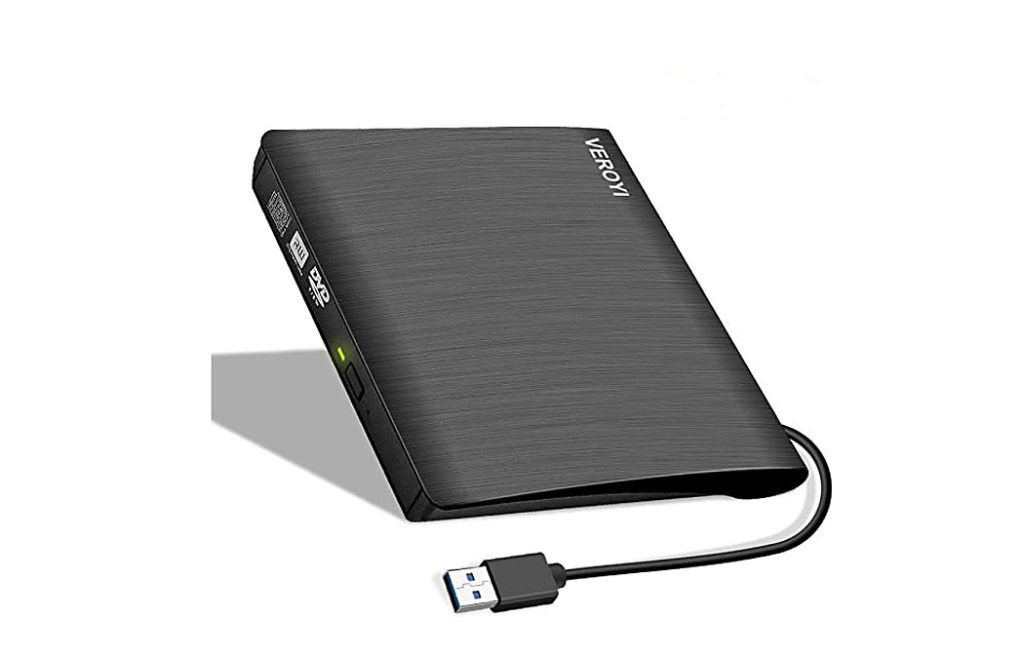 As I write this in early March, Amazon has recently banned over 1 million bogus products from being sold on their website that promised to defend against or cure the coronavirus. Yikes.
You may not have realized this, but over half the products sold on Amazon are from third-party sellers, not Amazon itself, and are often shipped directly from the seller. Which has led to serious issues of quality control, including counterfeits, knockoffs, and scams.
I myself recently got duped. I was in the market for a cheap external DVD drive. Years ago I bought one for $20 on Amazon and it worked well, but I included it in the deal when I sold my previous computer. I assumed I could simply buy another, if I needed one.
When the need arose, I went to Amazon and sorted through the listings. One of the drives in the $20 range had high ratings. But I'm savvy, you know. I first checked out the listing on Fakespot.com. The listing had an A rating, suggesting the reviews were authentic.
I bought it, and it didn't work. The listing said that it would handle any DVD format, regardless of region. But in fact it was set for Europe. I used the feature on my Mac to try to change the region, but only got an error message.
So I went to Amazon help, and the person I texted said that it should be a universal DVD drive, as specified in the listing. He said to contact the seller, who was required to respond in two business days. I did that. No response.
I went back to the listing, and in retrospect it was obvious that the reviews were fake. There were too many, and they were too effusive for such a basic device. Fortunately, Amazon makes it extremely easy to return a product.
What's a chump to do? Let's take a look at some types of issues that shoppers now face on Amazon, and how to deal with them.
Junk Products
Pay more attention to brand and less attention to price, and go for a recognizable name. The vendors currently offering low-cost external DVD drives on the first page of Amazon results include ROOFULL, Gotega, Blingco, Amicool (seriously), Moskee, Rioddas, MiluoTech, and Valoinus. Be cautious. If I were to do it again, I'd spend a few dollars more and buy the one offered by Dell or LG. Many of these off-brands ship directly from factories in China, and it's hard to know what you're getting.
Counterfeits
Another serious problem on Amazon is third-party vendors selling name-brand products that are actually counterfeits. I've purchased Babolat and Wilson tennis rackets on Amazon because I got a slightly lower price, but I don't think I'd do it again. When I recently bought tennis shoes, I instead went to the Tennis Warehouse website, where I knew I'd be much more likely to get authentic shoes of good quality.
If you purchase a name-brand product on Amazon's website, only buy it if the seller is the manufacturer. Avoid name-brand products being sold by third parties. The problem with counterfeits got so bad that Birkenstock and Nike have both stopped selling on Amazon.
Knockoffs
A great article on TheWirecutter.com investigated this serious issue in depth. They give an example of a safety harness to secure a child in a small airplane. A harness made by AmSafe, a company that specializes in making restraint systems, is certified by the FAA and is named Kids Fly Safe CARES Airplane Safety Harness. The company spent hundreds of thousands of dollars on safety tests to make sure their harness is effective. They sell it on Amazon for $60.
If a niche product like this sells well, then often what happens is that a manufacturer will create a knockoff, in this case a cheap harness that looks somewhat like the AmSafe product but selling for $20. The vendor, JIMOTEK, even fraudulently put the FAA certification graphic on their listing.
The vendor wasn't selling a counterfeit, since they weren't claiming to be selling the AmSafe product. Instead, it was a worthless knockoff.
If you're looking for such a device and you go to Amazon, you'll see both products in the search results, will notice that they look similar, and will likely choose the lower-priced model.
What's a consumer to do? First of all, don't reflexively choose the lower-priced item. If it's a highly engineered product and quality is important to you, then first look for reviews. In addition, favor products sold directly by Amazon. Look for seller info that says, "Ships from and sold by Amazon.com." Or look for products labeled Amazon's Choice. Be cautious of sponsored listings.
And if you see an external DVD drive being sold by Veroyi, don't buy it.
Find column archives at JimKarpen.com.