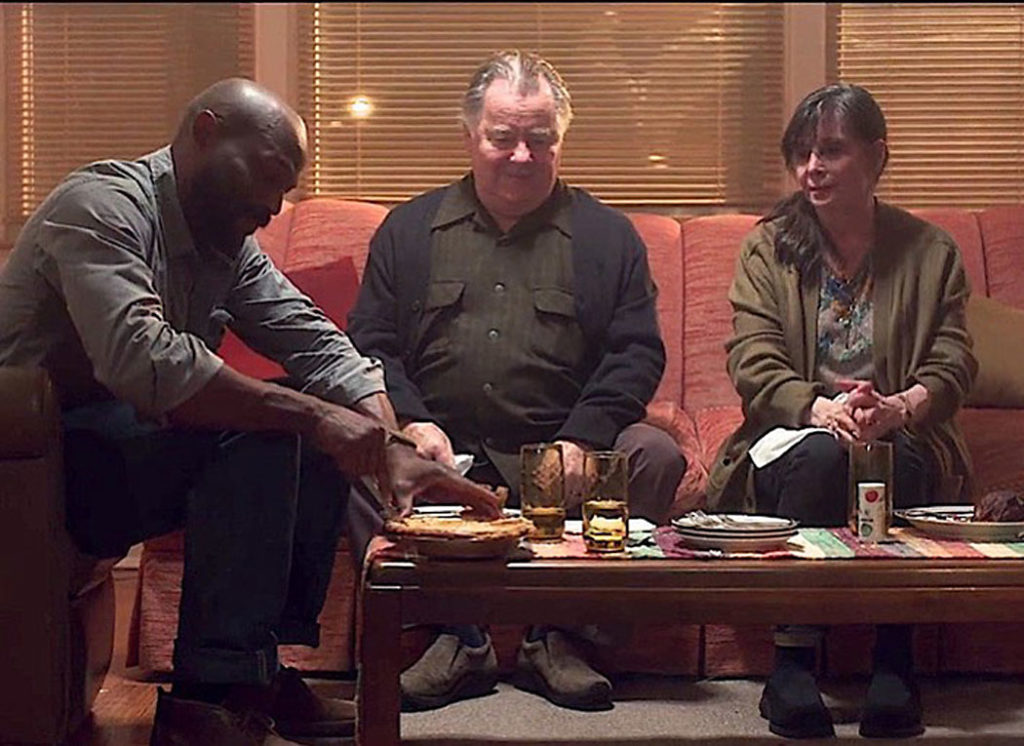 Robert Jury has spent the past year on the film festival circuit, garnering awards at national and international fests for his first feature film, Working Man. But 10 years ago, the debut writer and director found himself in a much less glamorous setting: working out of his late grandfather's former mower repair shop in rural Iowa.
Jury, a Southeast Iowa native, saw his film—about what happens when the last factory in a small Rust Belt town closes its doors—picked up for distribution earlier this year, prior to the coronavirus pandemic. Although the theatrical premiere is postponed for now, the movie will be available to audiences via pay-per-view or video-on-demand in May.
Jury had worked as a screenwriter in Hollywood for years before returning to his home stomping grounds near Farmington, Iowa. While he had written for HBO Films and 20th Century Fox, his movies weren't successfully seeing their way through the development process—a fairly common phenomenon in the movie industry. So when his late grandparents' farmhouse became available, and his wife wanted to stay at home with their growing family, "it just kind of seemed like the perfect time," he said. He was also in the middle of a project with HBO Films that looked like it was going to be made into a movie.
"We'd been talking for a while about moving back to the Midwest, so it wasn't like I was jaded," he said.
But not long after the move, Jury learned that the executive in charge of his project at HBO Films had moved on to another position—leaving all of her projects, including Jury's—shelved as a result. At that point, Jury took on odd jobs to help support his family.
"I worked as a farmhand for my big brother for a while," he said. "I did some remote work for a magazine, all just trying to put food on the table, basically."
But it was also during this time that the idea for a screenplay seemed to land in his lap, or perhaps more accurately, on his doorstep. Jury's father, a semi-retired farmer who was living just a quarter mile down the road, liked to make daily visits to his son's makeshift office in the old repair shop, and would typically bring in the Fort Madison Daily Democrat with him. One day, the paper happened to feature a story about plans for a possible repurposing of the former Sheaffer Pen factory, where his mother had once worked summers as a teenager during the factory's prosperous years.
"I had joked, 'Wouldn't it be funny if they opened the door and found somebody in there who had never really gotten the memo that the plant had closed?' " Jury said. "And from there, the idea of a factory worker who continues to go to work despite the factory closing resonated with me. I just explored this idea because of where I grew up . . . because of that kind of culture—family and friends who are still factory workers or who work in the industrial Midwest. So I started writing this script, not really knowing what to do with it, but I just really loved the idea."
Film festival judges have loved it, too, with Working Man being named Best Narrative Feature at the SCAD Savannah Film Festival, winner for Best Ensemble at the Ft. Lauderdale International Film Festival, and receiving more acclaim at 20 other festivals. What initially helped propel the film forward was Jury's submission to Film Independent, an LA-based nonprofit known for sponsoring the Independent Spirit Awards. The program selected Working Man as one of 10 in its screenwriting lab and later invited Jury to return for its directing lab. The fellowships led to him meeting his producing partners, as well as the project receiving funding via an angel investor.
"We've tried numerous avenues to get this movie made," he said. "So after a decade of developing the story and trying to get it financed, we finally got there."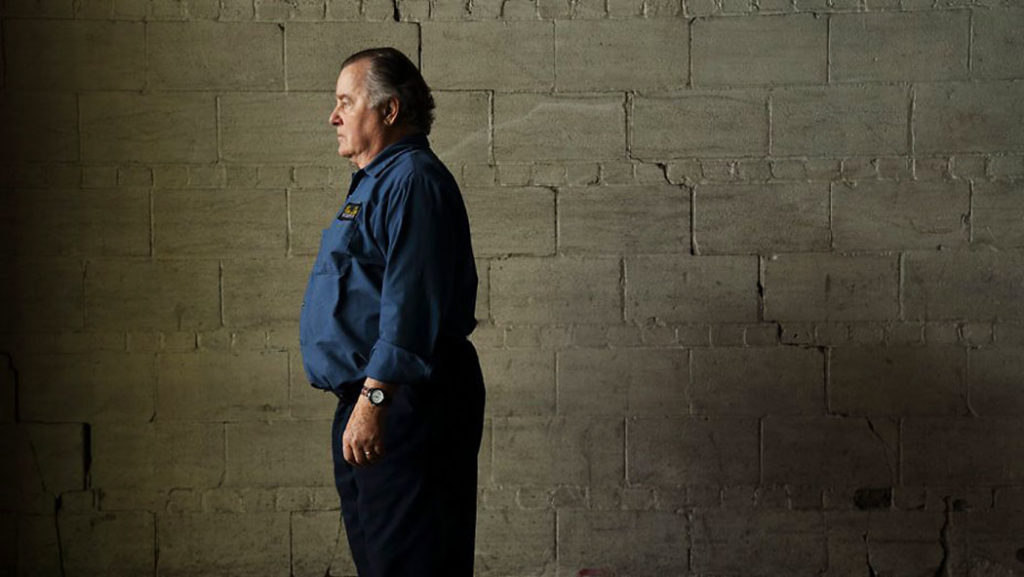 The limited-budget indie film was shot in 2018 on a tight 20-day schedule in and around Chicago, including onsite at a still-operational factory in Norridge, Illinois—where actual workers sometimes showed up in the background of a scene. Despite its indie production, the film stars Talia Shire of Rocky and The Godfather fame, Peter Gerety of HBO's The Wire, and Billy Brown of ABC's How to Get Away with Murder.
Jury, now Iowa City-based and finishing the screenplay for a second film, says the most gratifying part of his experience thus far has been hearing from festival audience members or Q&A participants who share their personal connections with themes in the story: the loss of work and its attendant impact on mental health.
"People will come up afterward and talk about their own experiences in the industrial world, or how they know someone affected by job loss or who had mental health struggles themselves, or a combination of the two," he said. "When you put something like this out in the world, you don't know if it's actually going to affect people in the way that you intend or hope. But when that does happen, it makes all of the time, energy, the partnerships you form along the way—you feel validated, I guess. Lucky. I've been lucky."
Starting May 5, 2020, the film will be available via video on demand through Amazon Prime Video and iTunes.
Alison Rose profiles interesting Midwesterners and blogs about Midwestern life at AlisonsArchives.com.