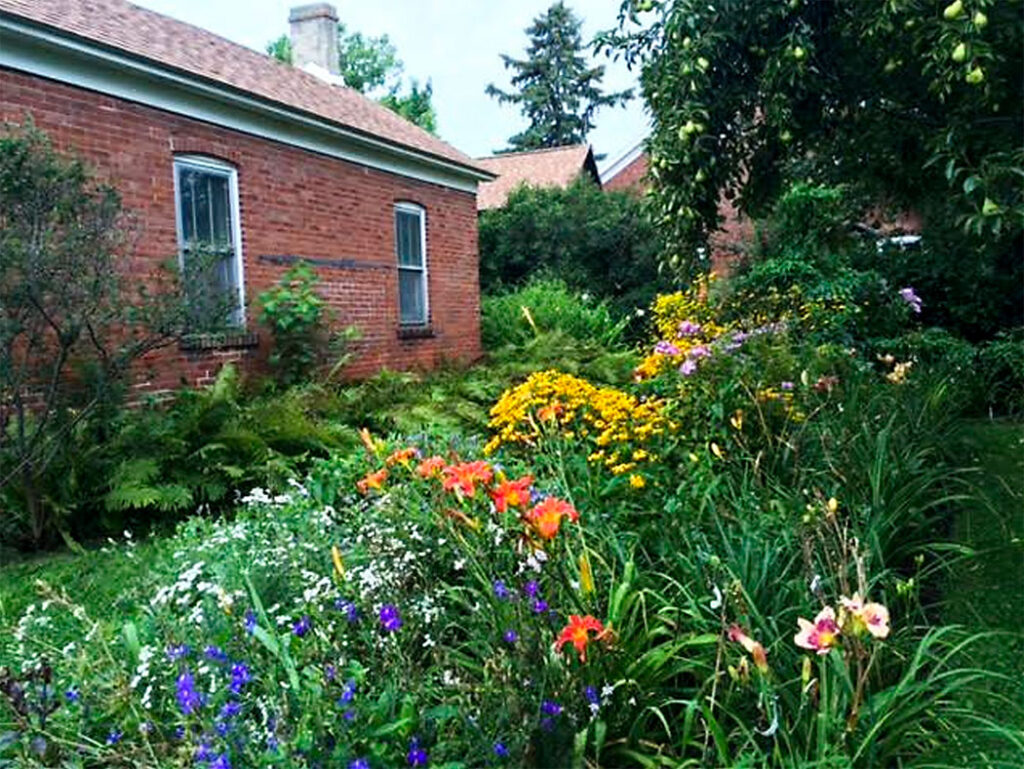 Specially chosen private gardens in the Amana Colonies will be open to the public during Colonies in Bloom on Saturday, June 27, 2020. Not only will visitors enjoy strolling through colorful gardens usually hidden from view, they'll also delight in the drive through the 26,000 scenic acres that enfold the seven villages of the Amana Colonies.
Some yards will feature traditional Amana Colonies plantings, while others will display rare or unusual flowers. Many of the residents are Master Gardeners, with gardens that emphasize color, vegetables, or landscaping. One garden features a Monarch Pollinator Zone with a habitat planted especially for caterpillars.
Gardeners will be on hand at each home to answer questions and talk about the plants they grow.  "Residents of the Colonies take great pride in their gardens and flowers," says David Rettig, Amana Colonies CVB Executive Director.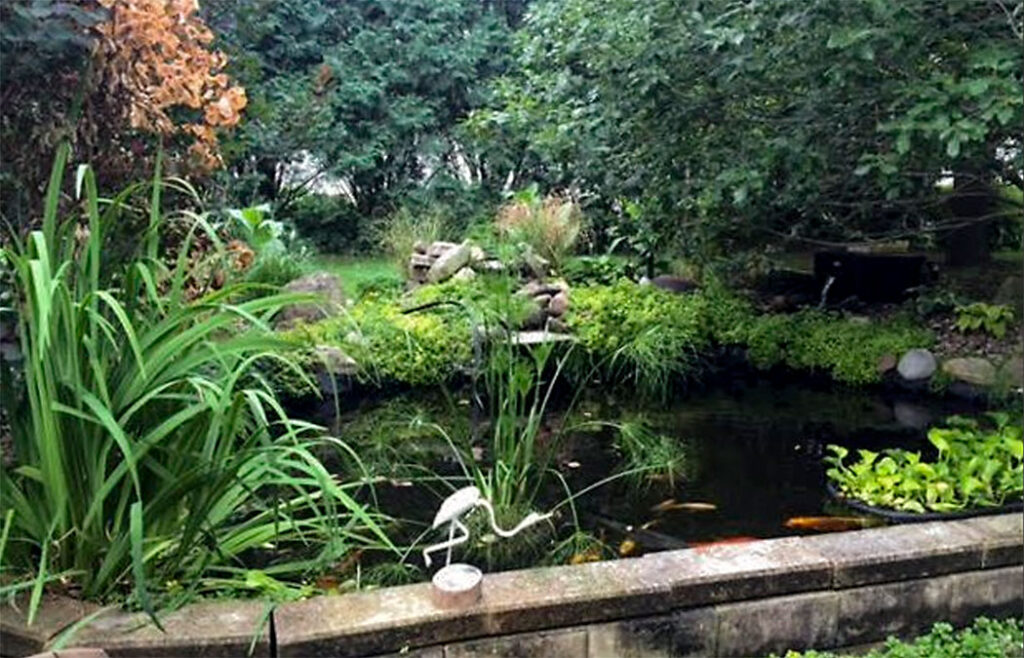 Flower gardens became an Amana tradition in 1932, with the end of the communal era, during which residents were discouraged from planting flowers. The Amana Colonies were originally founded in 1856 by German Pietists, who were escaping persecution by the German government and the Lutheran Church. For eight decades, the Amana Colonies maintained a mostly self-sufficient economy, growing their own food and crafting their own furniture, clothes, and other necessities.
The Colonies were listed as a National Historic Landmark in 1965, and today tourism is its main industry, with its many restaurants, antique stores, and craft shops.
Most of the private gardens will be open from 10 a.m. to 4 p.m. Gardens that are part of the tour will display both an American and German flag in their yard. For a map of all open gardens, stop by the Amana Visitor Center or selected businesses in the Amana Colonies. This is a FREE event. For more information, visit www.amanacolonies.com or call (319) 622-7622.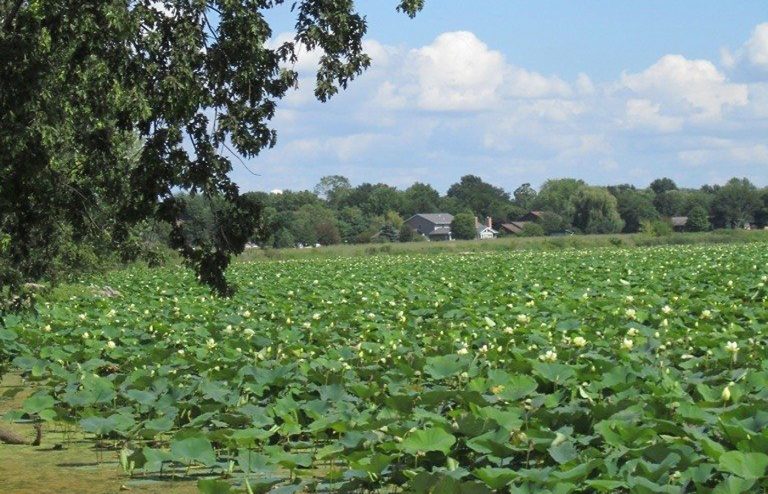 A second Colonies in Bloom event will be held on Saturday, July 25, when the Lotus Lilies on Lily Lake will be in bloom. Even without the blooms, the lotus lilies with their giant leaves are worth the trip.  Lotus Lake is located between the villages of Amana and Middle Amana, and the lilies blooms from late July to early August.