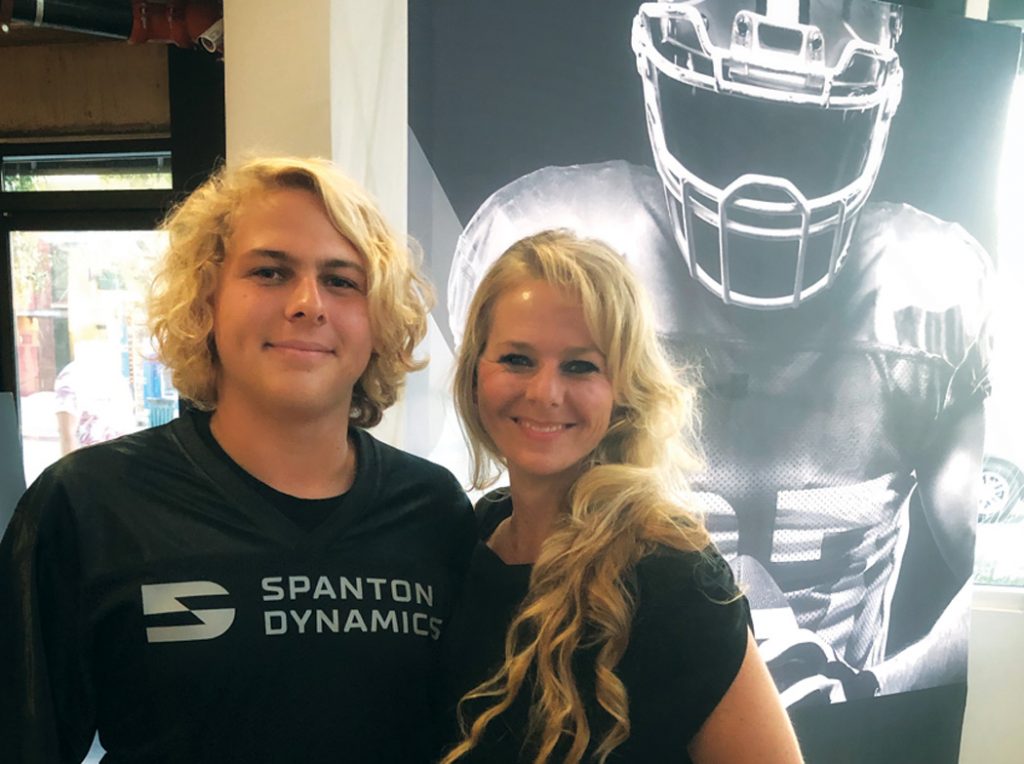 As the leaves change color and fall from the trees, temperatures steadily decline while smells of hearth fires waft through Fairfield's neighborhoods. This magical moment reminds us that the season is upon us: football is here!
Although it's a time of great enthusiasm and cheering, the possibility of catastrophic harm for our athletes is a very real concern. Over the past decade, sports-related injuries have made headlines, with concussions and spinal cord injuries taking center stage. Placing an individual with a serious head, spine, or other injury on a spine board is a critical skill in emergency medicine. Minimizing or eliminating head or spine movement is paramount in order to avoid exacerbating the injury. The Spanton Board was designed and developed for just this reason.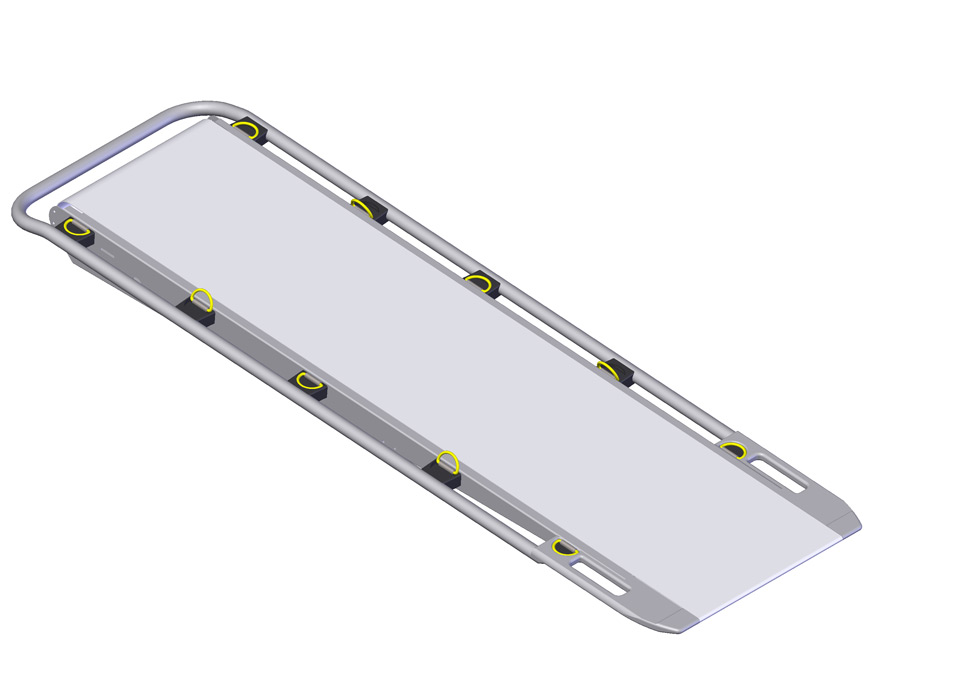 The Spanton Board is an innovative and game-changing piece of medical technology. It is the first power-driven board of its kind, using a patent-pending technology that enables the transfer of an injured individual of any size to a backboard without substantial movement of the head and neck. Multiple research trials have shown the Spanton Board to be a far more effective piece of equipment in the loading and securing of an injured person.
My father was a true inventor—creative and self-taught. I remember making coffee for him at his office and watching him create designs at his drafting table, lit from behind, with his thin, black draftsman tape. During high school, I spent my summers answering calls, filing, and writing checks for incoming bills—an introduction to the world that would later become my passion.
It wasn't until recently that I fully understood and appreciated my father's methods. He thought outside the box and took risks with his ideas. With a bold approach and a tenacity of spirit, he developed a concept for revolutionizing patient care.
I also now realize that I was born to be an entrepreneur, and I am stepping up to fulfill his vision of providing a safer patient transport system. Dad was indeed ahead of his time, motivated to provide healing to others and to minimize the damaging effects of spinal cord injury. Years ago, he was tragically killed in an automobile accident just days before Christmas. Now, more than ever, my family and I are committed to seeing his dream fulfilled.
After years of development and testing, and with the knowledge that our device is superior to products currently available in the market, we began to introduce the Spanton Board to various medical and athletic industries. To our delight, the board has been met with widespread praise. It not only addresses the needs of injured athletes, but it also has a wide application for the healthcare industry at large, particularly as the baby boomer generation ages and becomes more susceptible to falls.
My brother John Michael and I have traveled across the country with this project—our spineboard has been in the hands of the National Football League, National Hockey League, the military, and first responders. My teenage son has even assumed a position in the company and represents us at numerous events.
Raised in the Midwest, I decided to return to the Heartland to launch our business and to build my own American Dream. I graduated high school in Fairfield at MSAE, and my son is following suit. Having lived in Pacific states since high school, I now appreciate the quieter, more communal pace of Iowa. I appreciate the people here and their hard work ethic, and it's my desire that Spanton Dynamics be headquartered here where it will contribute to both our local community and the state.
Our current fundraising efforts will directly support the first batch of production boards for the NFL. As we move toward this exciting goal, we seek support in bringing our spineboard across the finish line and into production. We heartily welcome your ideas about investment opportunities and partnerships within the community and beyond.
We invite you to view the Spanton Board in action on our YouTube channel (Spanton Dynamics and the Spanton Board) and are so excited to soon be sharing our father's innovation with the world.
Learn more at SpantonDynamics.com or email anna@spantondynamics.com.