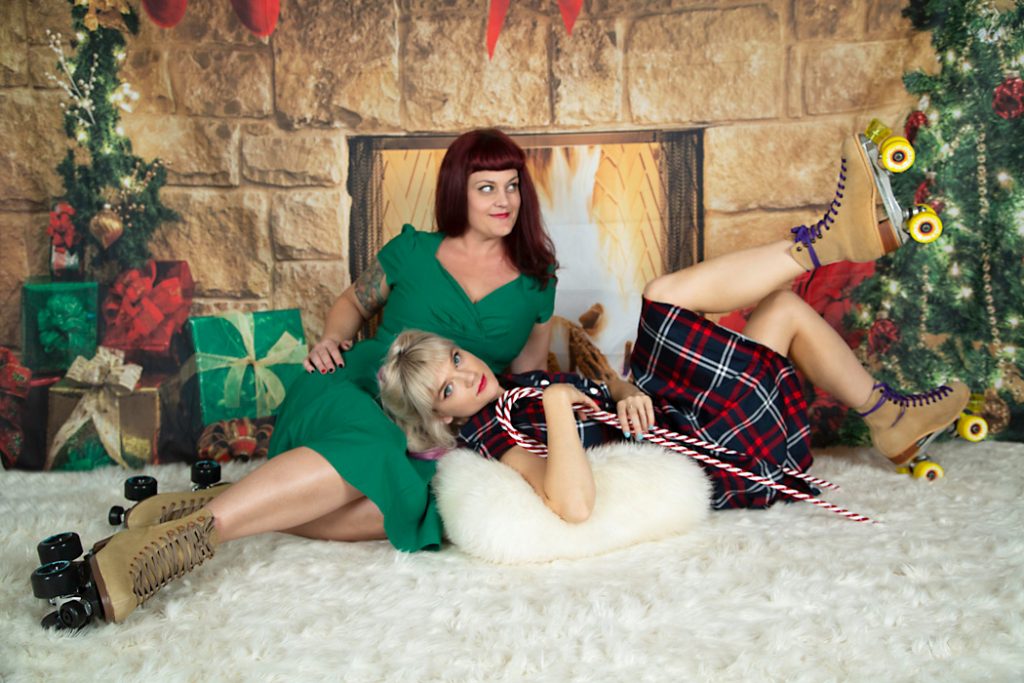 If you're ready to start your roller skate hobby, or have been itching to get your hands on a new pair of skates, now is your chance!
Two single moms living in Fairfield have started a new venture selling roller skates. Volition Skate Co, owned by Jen Kranz and Kate Vigmostad, offers roller skates online and in person from their new shop at 103 N. Main Street in Fairfield.
Roller skating has seen a surge in popularity since the global pandemic began last spring. From Instagram and Tik Tok stars like Ana Coto and Oumi Janta to Netflix documentaries on 1980s jam skaters, roller skates are everywhere. Manufacturers have opened new factories in the U.S. in order to keep up with the demand. Companies like Moxi, Sure-Grip, and Riedell have helped to invigorate the roller skate boom.
"People are waiting months to receive skates in the mail," says Jen. "We're super excited to be selling skates that are in stock and doing it in-person (masks required, one at a time) to those who have been dying for a pair."
What We Love About Roller Skating
"We are inspired by the freedom that roller skating provides," says Kate. "When you put a pair of roller skates on, it feels like flying. . . . We believe that roller skating has the power to unite communities and strengthen bonds." She adds, "We haven't seen a single person put on a pair of roller skates without immediately smiling."
Iowa City Popups!
Don't wait weeks and months for a pair of skates that you don't know will fit or not. If you can't get to Fairfield, but are in the Iowa City vicinity, visit Volition Skate Co. at their downtown popups on Nov. 20-22, Nov. 27-29, and Dec. 11–13 at Black Hawk Mini Park, 104 S. Dubuque Street downtown Iowa City. Kate and Jen will be there all day from 11 a.m.–7 p.m., and are taking advanced reservations for shopping at: Calendly.com/volitionskateco/iowa-city-popup. You can find details about all of the downtown popups, part of Iowa City's 'Tis the Season festivities, at DowntownIowaCity.com.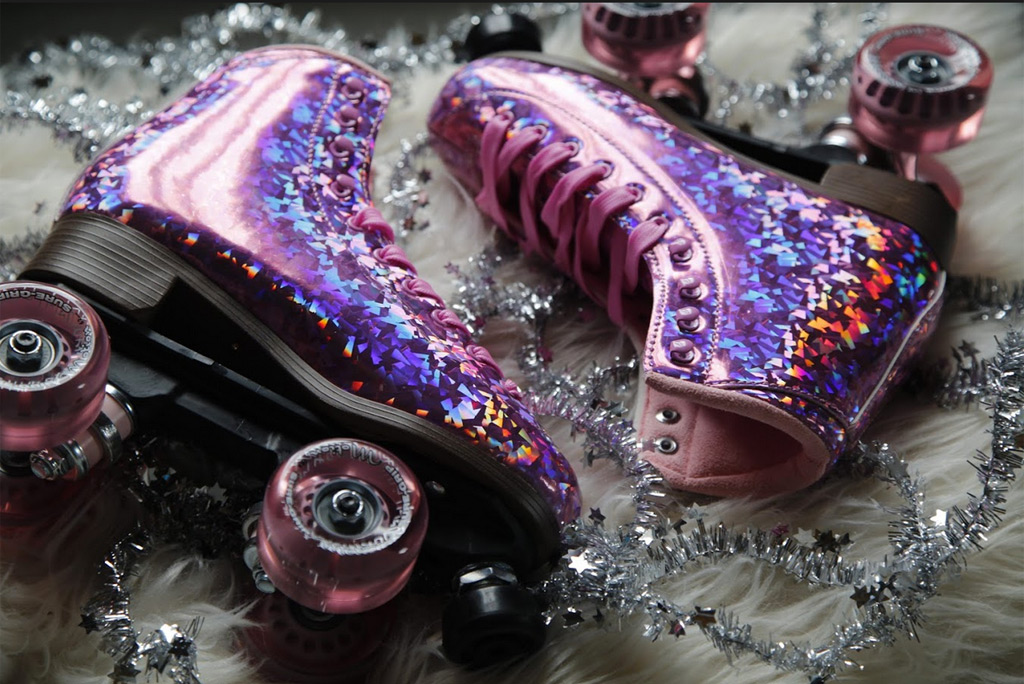 More About Kate & Jen
Kate Vigmostad is a former professional dancer who received an MFA in Dance from the University of Iowa and spent much of her 20s living, working, and dancing in San Francisco and San Diego, CA. Kate is also a yoga instructor, and loves all things that challenge her physically and mentally. Kate is also the owner of Aerial Fitness Underground, a pole and aerial arts dance studio located in Fairfield, IA. Kate is a single mother and loves that her son is growing up with a strong, entrepreneurial mother and wants to expose him to the joy and creativity you can tap into as a small business owner.
Jen Kranz is graduating from MIU in this December with a degree in Digital Media and Conscious Entrepreneurship. Jen is passionate about health of the mind, body, spirit, and planet; she is also a health coaching student at the Institute of Integrative Nutrition, she has 6 years in the solar industry, and she is the founder of Ms Rebel with a Cause—a brand that encourages women to rebel against society's expectations and design their life on their own terms. Jen is a single mom to a boy and a girl; her mission is to build a stable foundation for her children while being an example of how to live life by core values.
You can contact Jen and Kate by email at info@volitionskate.com, through Instagram @volitionskateco, on Facebook @volitionskate, or shop online at VolitionSkate.com.