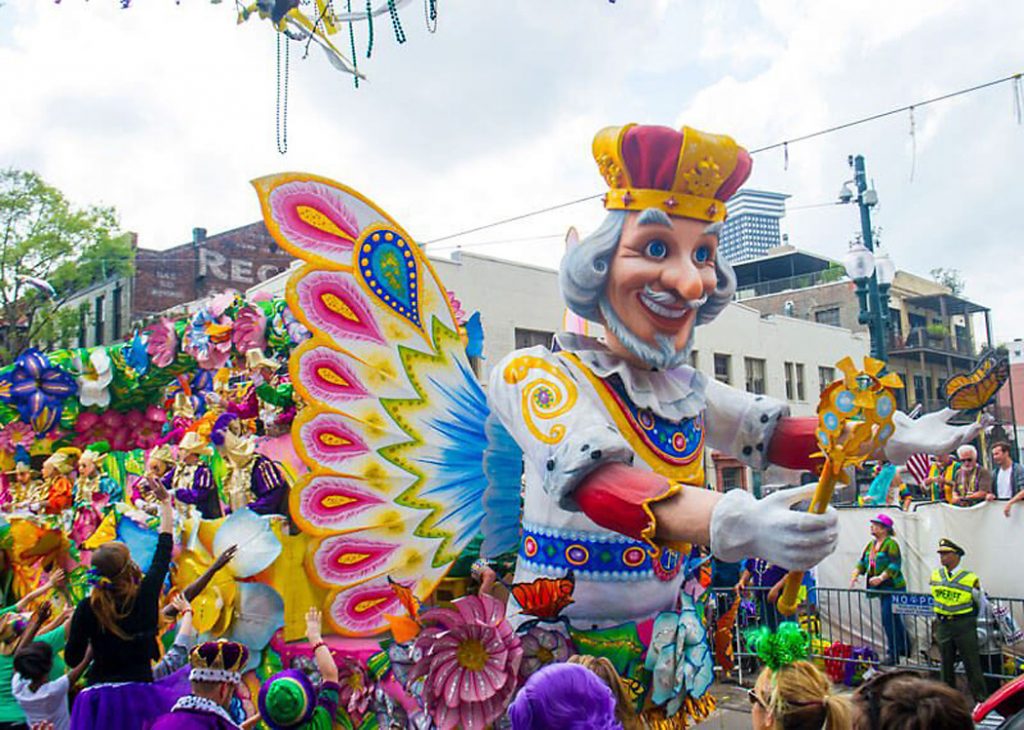 Two major carnival holidays from the Judeo-Christian tradition are always celebrated in late winter: Purim and Mardi Gras. During the dreariest time of the year, these festivals involve public merrymaking, feasting, and masquerading, entertainments that might otherwise seem antithetical to religious holidays. In 2021, both revels come early: Purim begins on February 25, and Mardi Gras on February 16.
Purim, which means "lots," as in lottery, gets its name from the way the villain Haman picked the day Jews were to be exterminated in Persia, before Queen Esther and her uncle Mordecai turned things around. A special scroll called a megillah that tells the story is read in synagogue, and the congregants are given noisemakers to drown out the name of Haman every time it's read. In addition, the rabbi and children often dress up in costumes during the service. Afterwards, special sweets like the jelly-filled, triangular cookies known as hamantashen are eaten. It's also considered a mitzvah, or good deed, for a person to get so drunk that they can't distinguish between hearing the names of the villain Haman from the hero Mordecai.
Mardi Gras, which is French for "fat Tuesday," is a Christian holiday named for the last day to eat rich foods before the fast days of Lent. The most noteworthy Mardi Gras festivities in the United States happen in New Orleans and involve parades, masks and costumes, Creole dishes, and public consumption of alcohol. Known as one big party, Mardi Gras attracts tens of thousands of visitors to the Crescent City every year.
Music is an important feature in both celebrations, whether for singing in the shul or dancing in the streets. The children's song "Haman, a Wicked Man" with its chorus of "Oh today we'll merry, merry be" may be the best known Purim tune, but no special melody has crossed over into the secular world. Instead, there are lots of examples of Jewish American musicians who sing about the festive aspects of Mardi Gras.
Paul Simon's "Take Me to the Mardi Gras," from his 1973 album There Goes Rhymin' Simon, may be the best known example, but there are many others. Randy Newman wrote about his childhood in New Orleans in his 1988 album Land of Dreams and performed live from Mardi Gras on Saturday Night Live back in 1977. Jewish artists as varied as Bob Dylan and Whitney Houston, Neil Diamond and the Beastie Boys, have performed at Mardi Gras in New Orleans and specifically referred to it in their music.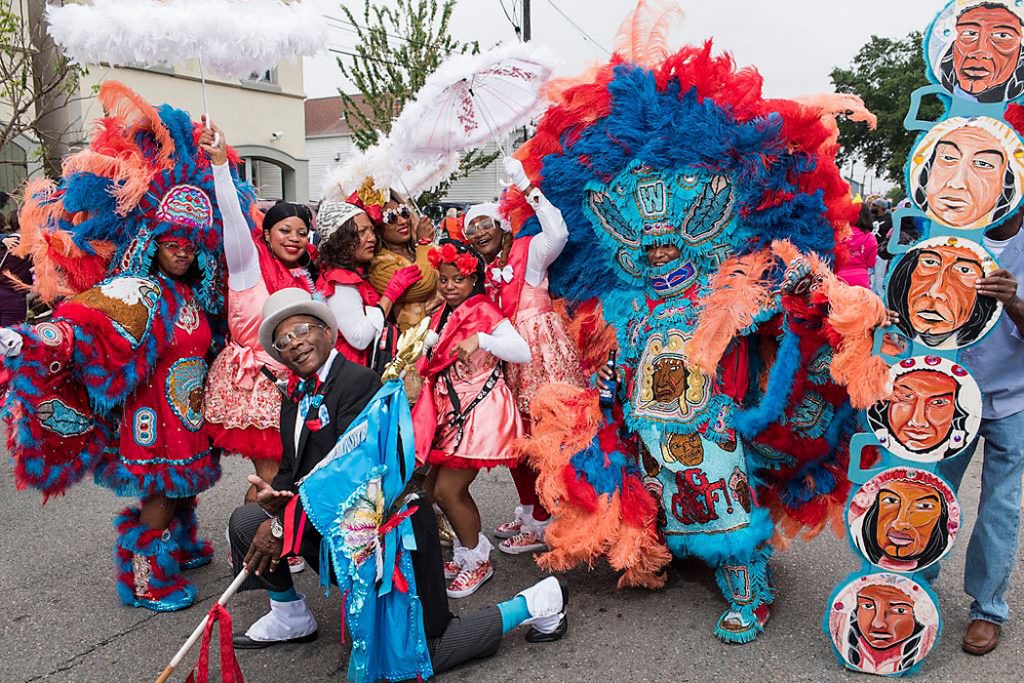 However, most of the great Mardi Gras songs have been written and performed by non-Jewish denizens of New Orleans. There are dozens of wonderful records by such important and talented artists as the Neville Brothers, Professor Longhair, Irma Thomas, the Wild Tchoupitoulas, the Dirty Dozen Brass Band, the Meters, Lee Dorsey, and others that capture the rapturous energy and pleasures of the occasion. Mardi Gras is party time, and these discs provide an appropriate soundtrack.
Below is a list of four songs that demonstrate the carnival spirit and have a connection to Jewish entrepreneurs—and they're appropriate for Purim or Mardi Gras festivities.
Iko Iko—The Dixie Cups. The three women of the Dixie Cups already had a million-selling record with "Chapel of Love" (which incidentally was co-written by the Jewish Phil Spector) and were fooling around in the studio performing a ditty they learned from their mothers. The producers, the Jewish Jerry Leiber and Mike Stoller, liked what they heard, added bass and percussion, and released it as a single. The song became a big hit, and has since been covered by artists as diverse as the Grateful Dead, Warren Zevon, and Cyndi Lauper.
The Fat Man—Fats Domino. Critics often cite this 1949 single as one of the first rock and roll records because of its new take on the boogie-woogie style. This disc, as well as many other important Big Easy records by artists such as James Booker, Irma Thomas, and Dave Bartholomew, was on the Jewish Lew Chudd's Imperial Records label.
Lawdy Miss Clawdy—Lloyd Price. Price was on the Jewish Art Rupe's Specialty label that captured the early New Orleans-style rock and roll of the 1950s with artists like Little Richard, Larry Williams, and Guitar Slim. The song had a strong, distinctive backbeat and was later recorded by Elvis Presley. Billboard magazine awarded it the "R&B Record of the Year" in 1952.
Ain't Got No Home—Clarence "Frogman" Henry. Although the Chess Brothers' studio was located in Chicago, they recorded lots of New Orleans musicians during the late 1950s, including Art Neville and Earl King, to cash in on the sound's popularity. This song features Henry's idiosyncratic delivery that makes it sound like he's having a good time singing underwater even while complaining about his fate.
The recording industry was one of the few avenues open to Jewish businesspeople and the New Orleans African American entertainers after World War II. There are many other examples, but these four songs are guaranteed to perk up your spirits during these gray February days.