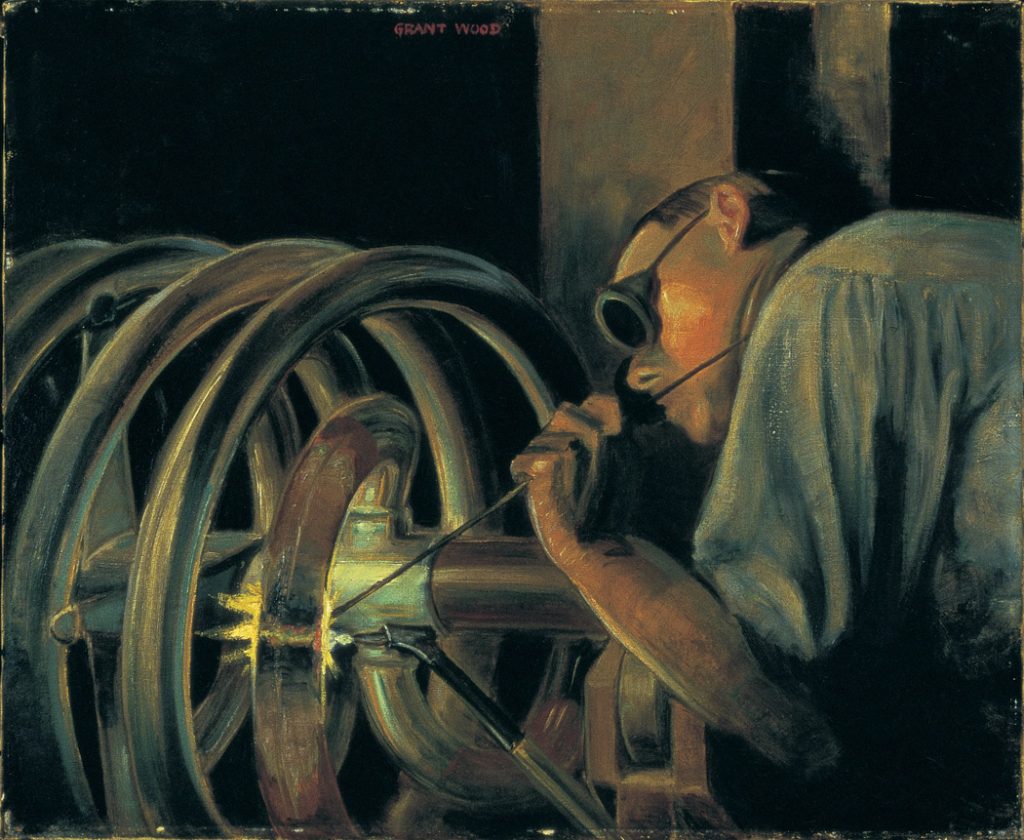 Grant Wood is a constant presence in the Cedar Rapids Museum of Art, with its archive of over 300 artworks, a gallery permanently devoted to his output, and the modest studio where he created his famous paintings just a few blocks away. Even amongst all this Wood-iness, however, the new exhibition Grant Wood Revealed is something special.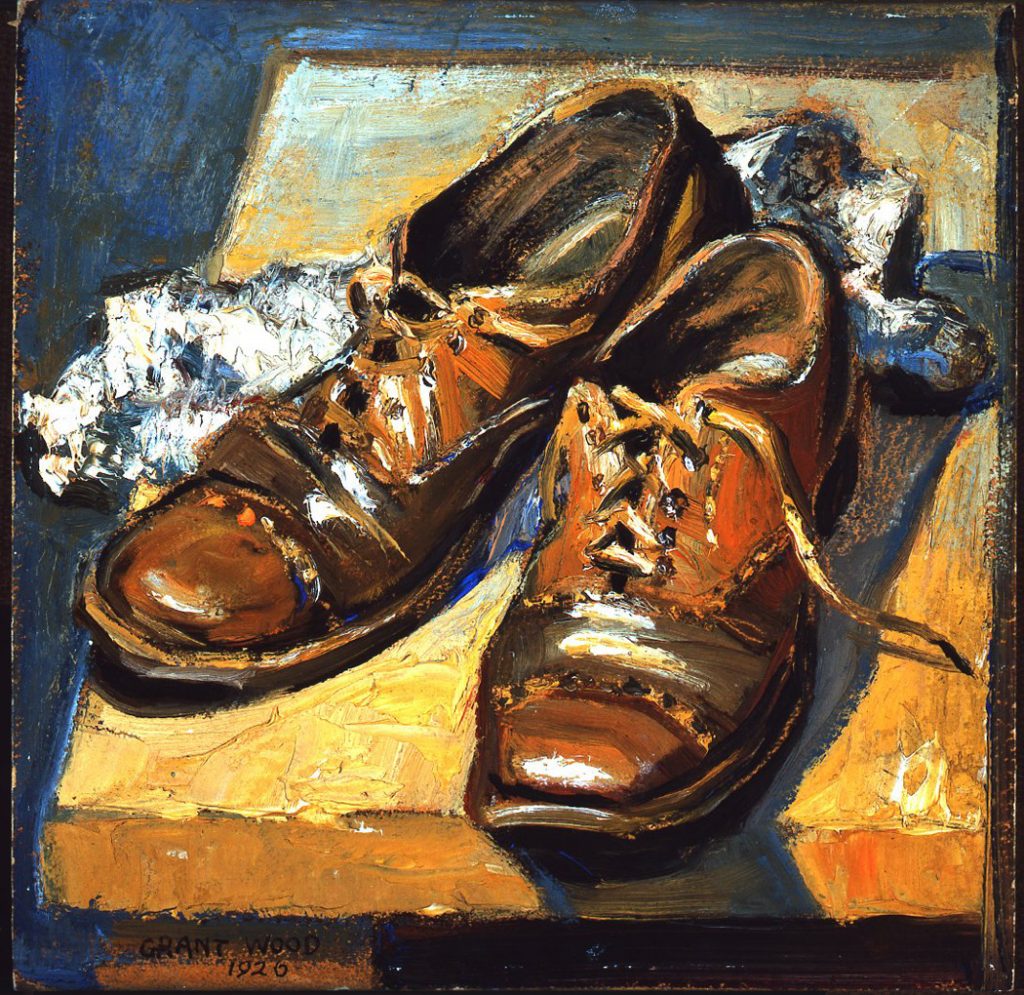 "Grant Wood Revealed is a major celebration of both Iowa's best-known artist and the Cedar Rapids community that collected and preserved his work," says Associate Curator Kate Kunau. "The vast majority of the CRMA's Wood collection, the largest in any public or private institution, was donated by local community members after the artist's death in 1942. This exhibition draws attention to areas of Wood's oeuvre that are often overlooked: his metalwork and interior decoration pieces, commissioned works for local Cedar Rapids businesses, his early Impressionist paintings, and a substantial number of portraits, among others. Grant Wood Revealed marks the largest exhibition of Wood's work in over fifteen years—a can't miss moment for any fan of Iowa's most famous artist."
For this exhibition, the CRMA dug deep into its collection and brought together over one third of them. Wood is best known for the paintings created between 1930 and 1942, but these represent only a fraction of his artistic output, which began well before 1910.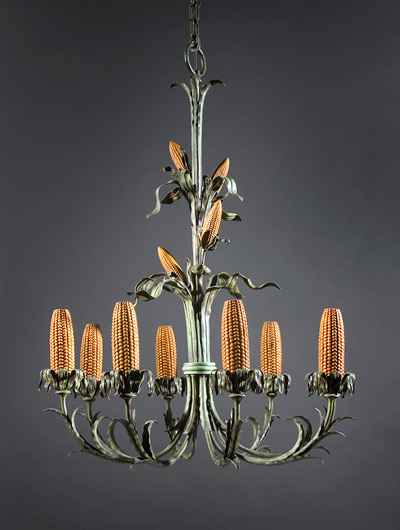 "Grant Wood Revealed is a remarkable opportunity to see a different side of an artist everyone thinks they know," " says Executive Director Sean Ulmer. "While American Gothic is the most famous American painting, Wood created it at the age of 39.  Grant Wood Revealed shares how Wood evolved as an artist, from his childhood drawings—already quite sophisticated—to drawings for his high school yearbook, from early explorations in Impressionism to his impactful series of portraits of the later 1920s, from his initial forays into metalwork to a commission for the J. G. Cherry company.  This exhibition exposes Wood's ever-inquisitive mind, and the works included—some from the museum's own extensive collection as well as several key loans from private collectors—share the steps in this artist's fruitful but all-too-short career."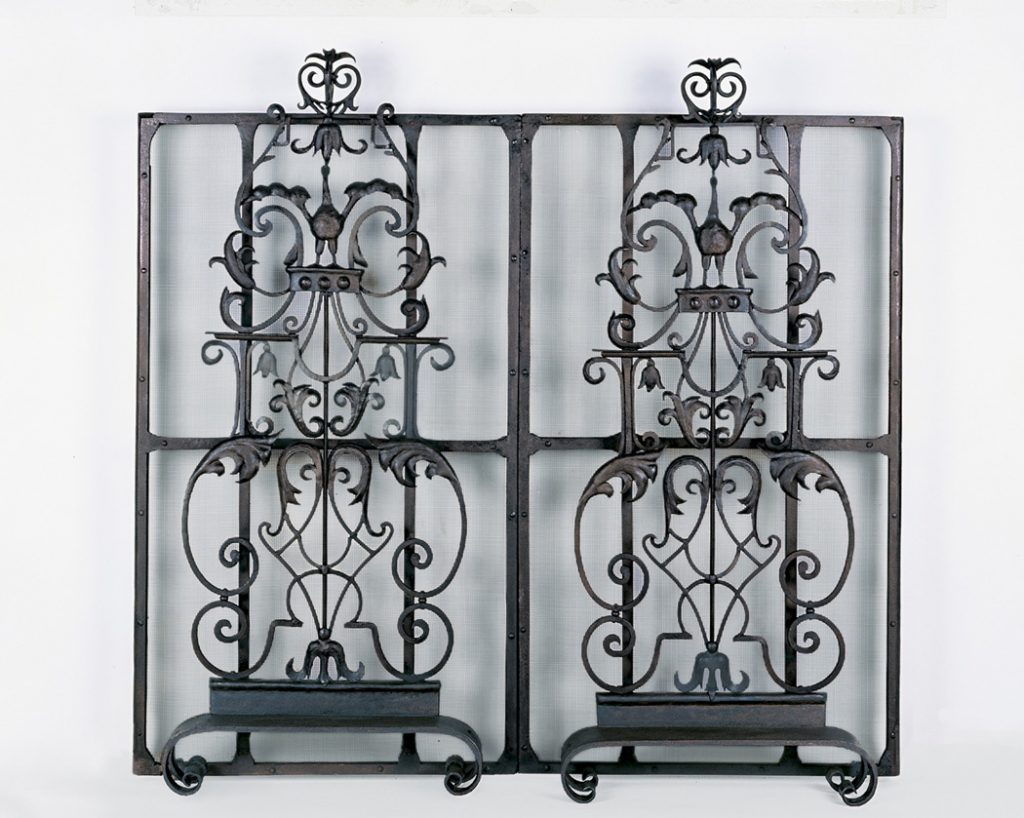 Grant Wood Revealed is a celebration of Wood's artistic versatility and whimsy. There are many themes that resonate throughout Wood's art, and having such a large amount of his work on view at once allows visitors to make connections between seemingly disparate artworks and interpret the full scope of Wood's career for themselves.
For more information, call (319) 366-7503 or visit Cedar Rapids Museum of Art.
This exhibition and accompanying educational programming have been made possible by The Henry Luce Foundation, the McIntyre Foundation, the Esther and Robert Armstrong Charitable Trust, Collins Aerospace, and the GreatAmerica Financial Services Corporate Donor-Advised Fund of the Greater Cedar Rapids Community Foundation. Additional annual support has been provided by the Iowa Arts Council, a division of the Iowa Department of Cultural Affairs and the National Endowment for the Arts, Funds for the Community 2020 of the Greater Cedar Rapids Community Foundation, members of the Cedar Rapids Museum of Art, and contributors to the Museum's Annual Fund.