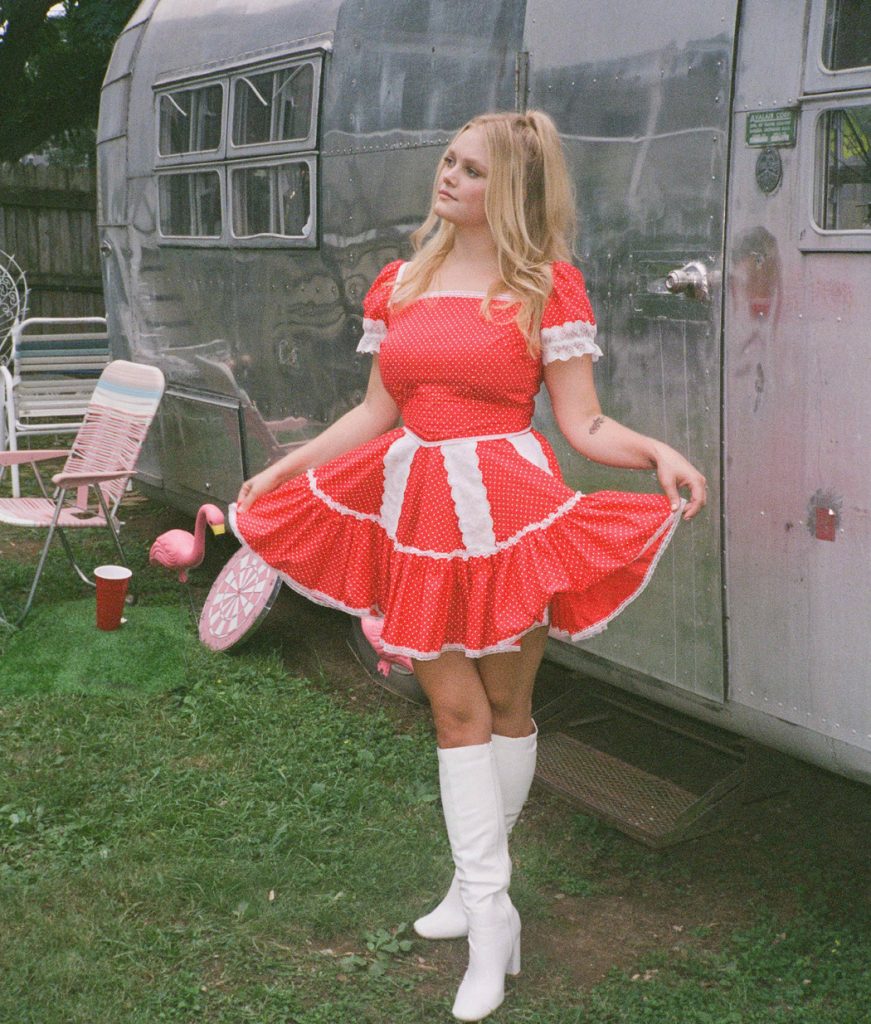 Hailey Whitters learned about the ten-year rule when she first got to Nashville. According to local lore, 10 years is the longest you should spend trying to make it in the music business. After that, if your career is not thriving, the odds are that you'll never be successful.
Whitters left Shueyville, Iowa, for the Music City when she was just 17 years old. She had no connections in Nashville, nor had she ever lived in a city of that size. After she arrived, she called every place she could find asking for gigs. She had never performed at any dedicated music venues in Iowa, although as a young teen she did sing and play at Pei's Chinese, Jerseys Pub, and other Cedar Rapids restaurants. Growing up, she heard country music on the radio rather than at live shows. She comes from a "blue collar family where no one tried to be a professional musician." She remembers vacuuming to the sounds of Alan Jackson, Trisha Yearwood, Faith Hill, and Tim McGraw and dreaming of becoming a country star.
One of Whitters's first gigs in the Nashville area was at the Cajun café Ri'chard's. Twelve years later, she was back to work at Ri'chard's, but this time as a waitress.
"It had been a decade, and I thought, maybe it just wasn't the cards for me and maybe I just needed to think about doing something else with my life," she said. "I was driving home from my job, smelling of greasy po' boys and cheap beer, when I saw a billboard advertising a show at the Grand Ole Opry. The woman performing was someone who arrived in Nashville about the same time I did. There was her picture and here I was smelling like a freakin' po' boy!"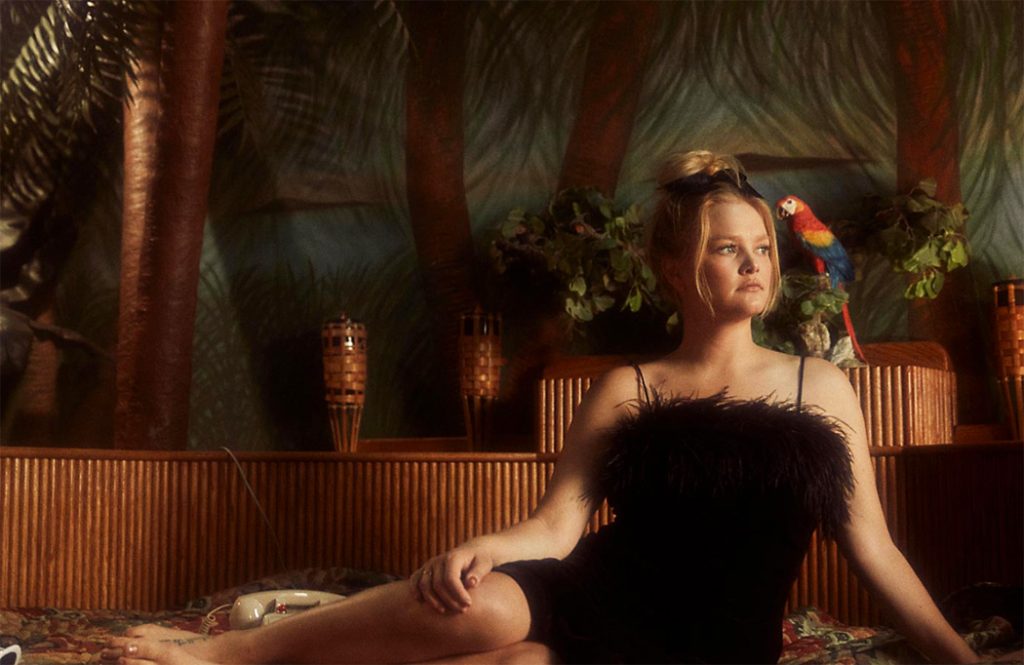 Whitters bought a ticket and sat in the Opry crowd that night. While there, she had an epiphany. She gathered up her strength and decided that although she did not have management-label money or support, a publicist, or even any expectations, she was determined to make the best record she could.
"I made this record after 10 years of waiting tables and for the first time really, really thinking about moving back home to Iowa," Whitters said. The record begins with the line, "I'm twelve years into a ten-year town" and addresses whether the narrator should pack it all in or keep pursuing her dream.
Whitters decided to independently put out the best album she could and spent all of her savings and energy on the project. This would be her last big bang before making a decision.
Whitters named her record label Pigasus, after the flying pig used by John Steinbeck as a symbol of reaching for the stars despite being earthbound. "Ten Year Town" was the first song released, and it created a buzz on social media.
"It resonated with a lot of people," Whitters said. "Other artists started posting their support, telling of their misfortunes and how the next song could turn it around." The rest of the album, called The Dream, contained a wealth of other great material, including songs such as "Janice at the Hotel Bar," "Happy People," and "Heartland." The disc received national attention in publications like Rolling Stone, Paste Magazine, and Popmatters.com and made several year-end best-of lists.
As a result of The Dream's success, the album was reissued in a deluxe edition on February 26 as Living the Dream. It will include five bonus cuts and feature fresh contributions by her friends and collaborators Brent Cobb, Jordan Davis, Hillary Lindsey, Little Big Town, Lori McKenna, and Trisha Yearwood. According to Whitters, all of the artists featured on this project have been responsible for her ability to make music a full-time career.
Whitters considers her Iowa background important as an artist and as a human being. "I mentally go back to Iowa when writing my songs and physically visit frequently to be with family. They keep me grounded and from getting too big for my britches," she said, then added, "I brag to people that Iowa's the place John Wayne was born and Grant Wood was from." She said she often cites the Mark Twain quote about Muscatine being the best place to experience dusk: "And I remember Muscatine—still more pleasantly—for its summer sunsets. I have never seen any, on either side of the ocean, that equaled them."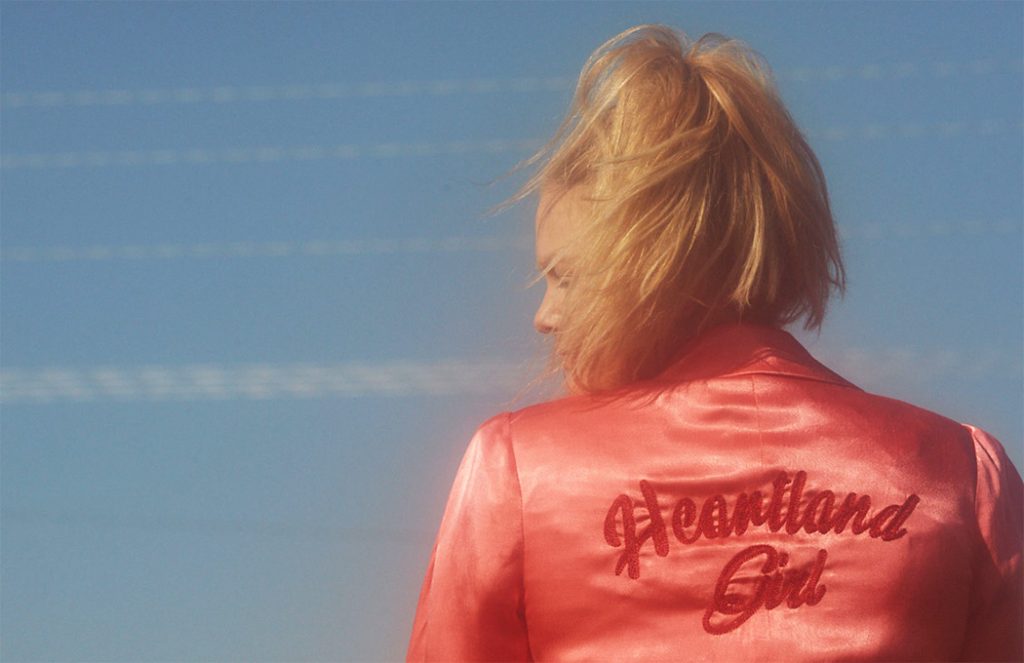 More importantly, Whitters considers the Midwest to be the place that instilled the confidence and tools she needed to make it in the world, no matter what profession she chose. "My dream was to make [it] on country radio and be on the Grand Ole Opry," she said. "I was the oldest of six kids and thought I could accomplish whatever I wanted if I just worked hard. I may have been young and dumb when I left, but I was also loved and determined."
Speaking of radio, Hailey proudly announced that she was recently added to SiriusXM's country music channel as its latest "Highway Find." She has already appeared live at the Grand Ole Opry.
With the COVID pandemic starting to ebb, Whitters can't wait to go back on the road and start playing for live audiences. Her first gigs will not be in the Hawkeye State, but she hopes to perform here soon. "I have great memories of heading to Czech Village [in Cedar Rapids] on a Sunday and playing polkas with my grandfather and our big family. He was one of 15 kids," she said. "Maybe this time I will wear a polka-dot dress," she joked.