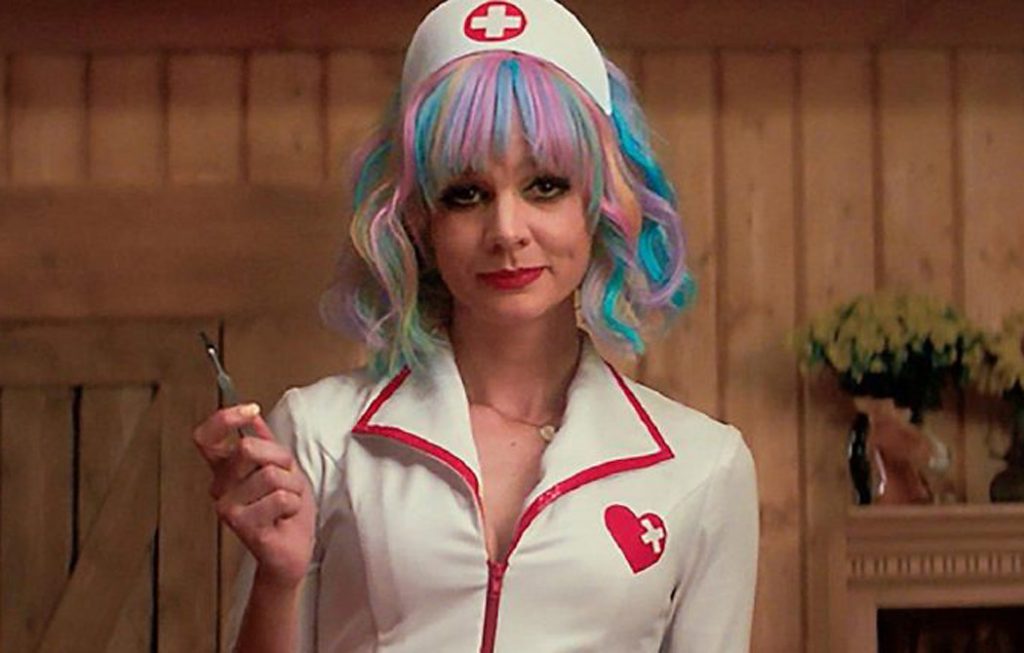 British screenwriter and director Emerald Fennell (who also wrote Killing Eve and appeared as Camilla in The Crown) describes her directorial debut Promising Young Woman as a revenge comedy—to which I would add, light on comedy, heavy on revenge. This intense tale might not appeal to everyone, nor is it recommended as first-date entertainment. But this provocative film that's nominated for five Academy Awards (and won for Best Original Screenplay) carries an urgent message that opens a floodgate of debate, and makes this film hard to forget.
Promising Young Woman considers the timely topic of men's sense of entitlement to unconsenting women, especially the helplessly intoxicated. It also considers the aftermath, the victim's lasting trauma, in stark contrast to the perpetrator's absence of remorse or responsibility, which today's #MeToo movement is trying to change.
Carey Mulligan (also British), who starred in The Dig and An Education, puts heart and soul into the character of Cassie. We learn that when her best friend Nina was gang-raped during a drunken blackout, Cassie dropped out of medical school to help Nina through her crisis. And it led Cassie to an unusual calling.
As a task force of one, Cassie frequents bars and clubs, faking intoxication and baiting men to come to her rescue. There's always a "good Samaritan" who inevitably takes Cassie home, to his house. But when he tries to have his way with her, he discovers she's neither intoxicated nor helpless, but stone sober and mad as hell. And he panics.
Thankfully, Cassie is a crusader, not a killer. Her weapon of choice is humiliation, and it flushes the predator's fantasy down the toilet. Cassie's apparent strategy is scaring men just enough to stop them from preying on vulnerable women, a goal we can applaud. But is her method ethical? Rational? Realistic? Not to mention an obvious risk to her safety? Can one woman change the world one man at a time? You be the judge. But wait until the movie ends.
If I had young daughters, I would want them to live their lives in freedom. And to be aware that there are all kinds of men in the world. Some are fine, trustworthy people. Some are reasonable people who keep their primal urges in check, most of the time. And some are hunters.
Beyond that, I would want them to feel comfortable asking questions whenever they arose, and trusting that I always had their best interests at heart. And I would encourage them to watch this movie for an education about men who prey on defenseless women, in a culture that defends the perpetrators.