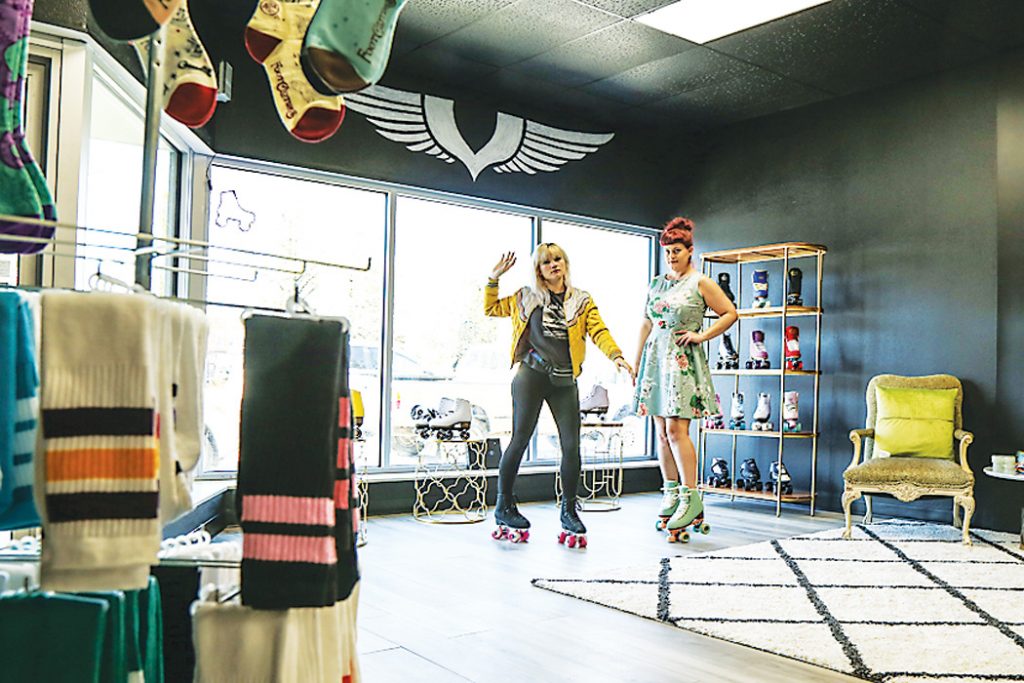 Given that it's an ideal pandemic sport, roller skating is currently enjoying a renaissance. "We are in the middle of a roller-skate boom," says Kate Vigmostad, who co-owns Volition Skate Co. with Jen Kranz. "There are unprecedented numbers of new roller skaters looking to get themselves a pair of skates."
"We think it has a lot to do with the pandemic on several levels," says Kranz. "More people are looking for a way to socialize outdoors in a safe way. Also with all of the lockdown and isolation everyone has experienced, there has been a very real toll on mental health. We think people are looking for something fun to do—a new hobby to try out that infuses more joy in their lives and gets their minds off how difficult a time we are living in."
Roller skating can be done solo or with family or friends. A low-impact aerobic activity, skating is easy on the joints and good for the heart. It's listed as one of the American Heart Association's top exercises for heart health. Roller skating burns calories; an average-sized adult can burn 9 or 10 calories per minute skating. A great lower body exercise, skating works the calves, quads, and glutes, and builds core strength. Since regular exercise has been shown to reduce stress and improve mood, roller skating is good for mental health too. And it's fun.
The earliest known roller skates were inline skates with small metal wheels used for late 18th-century theatrical productions. These skates had no brakes, minimal steering ability, and movement limited to straight lines or wide curves. Over the next decade, various inventors tweaked and improved the basic skate. Rubber wheels, brakes, steerable wheels, and a more stable four-wheel configuration made skates more accessible, and roller skating became a popular exercise and social activity.
Mass production and the creation of skating rinks led to roller skating's first boom from 1880–1910. Roller skating was so popular from 1930s to the 1950s, it was known as the golden age of roller skating, while the roller disco phenomenon of the late 1970s and early 1980s brought on another boom, inspired by Black and LGBTQIIA+ culture. Many Gen Xers and millennials had their childhood birthday parties in roller rinks. New inline skates, or rollerblades, created an outdoor fitness craze in the 1990s, while an explosive interest in roller derbies in the aughts continues to grow.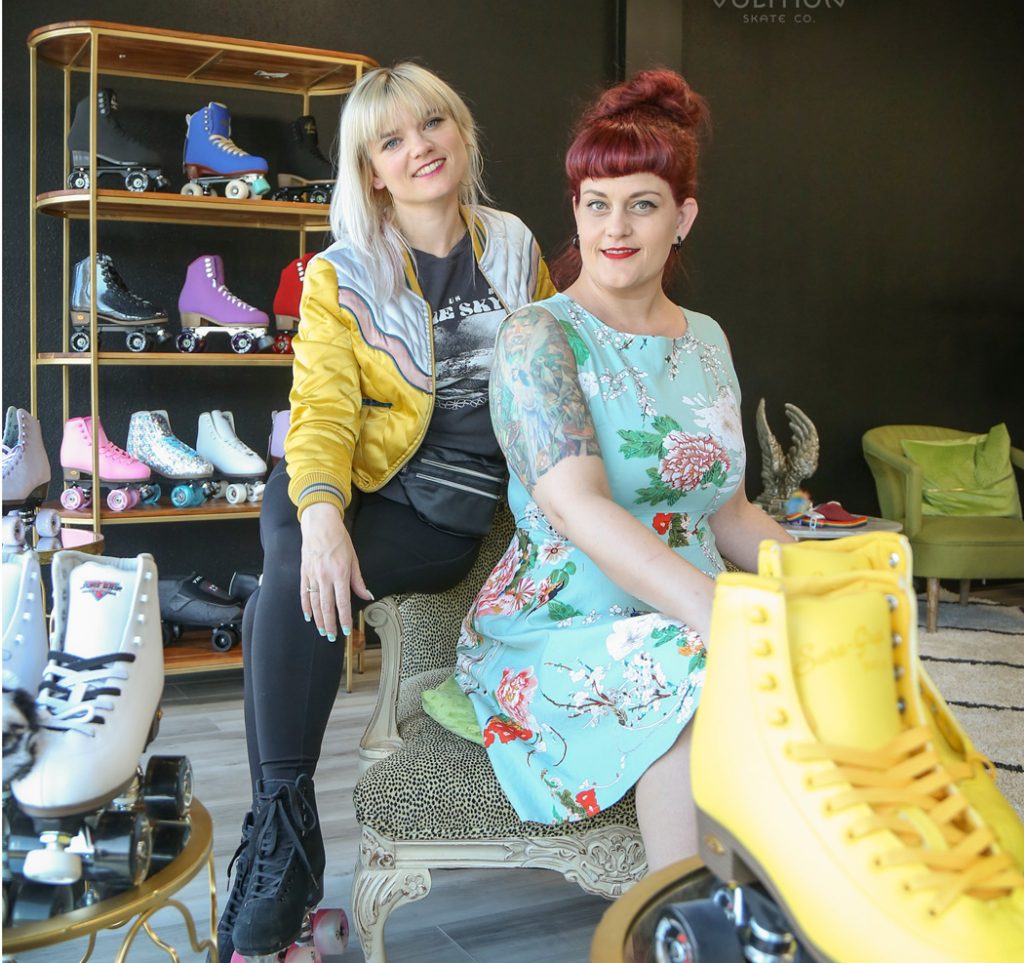 Vigmostad and Kranz suspect roller skating is so popular because it feels like flying. "When you put your skates on, it's really a transformative moment—going from pedestrian to skater," says Vigmostad. "That shift to flowing and traveling more freely, faster, feeling the wind on your skin—it is such a freeing experience." She says that even after countless roller-skating sessions, it's still thrilling to put some skates on and feel that sense of freedom and flight. "Even if we only have a few minutes to skate, we try to do it every day because it feels so good to put music on and roll around on eight wheels."
Kranz and Vigmostad love that roller skating instantly connects people to a large community of other roller skaters, with a fun, healthy activity to do together. "It's a great alternative to going out to bars and socializing through alcohol," Kranz says.
A versatile sport, roller skating can be done on pavement, on trails, or by the beach as a recreational way to get outside. Those interested in dance and music could learn roller-dance moves, while more hard-core skaters could head to the skatepark and learn how to maneuver in the bowls and on rails. "There's really an endless number of ways to explore life on eight wheels," says Kranz, "which is another reason it's becoming so popular. Skaters are incredibly creative and are inventing all sorts of new ways to make use of their skates."
Both single moms living in Fairfield, Vigmostad and Kranz set up Volition Skate Co. as an online roller-skating shop in October 2020. Now that their new retail space on the Fairfield square is up and running, they're having a Grand Opening on Friday, June 4, with skating events and other goodies in the works.
"We started Volition Skate Co. in the middle of the pandemic because we had experienced so many positive changes in our lives as a result of roller skating and wanted to share that joy and positivity with others," Vigmostad says. As entrepreneurs with a shared passion, it made sense to create a business together. The two moms hope their business success shows their kids that "we are all stronger and more capable than we think."
Volition Skate Co. already has online customers from all over the world, and their retail store is drawing customers from Des Moines, Iowa City, and Missouri. "We expect the number of out-of-town customers to grow and are excited to possibly help generate revenue for other businesses in town from our traveling customers," says Kranz.
The pandemic roller-skating boom has been a wild time for the skating world. The surge in orders overwhelmed many manufacturers, with people waiting as long as six months for their skates.
"Waiting several months has become the norm with some of the more popular skate brands," says Kranz, "so to be able to come into a store and try on a pair of skates to take home is a real luxury."
Visit Volition Skate Co. at 52 W. Burlington Ave. in Fairfield. Volition Skate Co will be vendors in Des Moines at the Dew Tour in Des Moines, May 20-23, the qualifying event for Olypmpic hopefuls to compete at the Tokyo Olympics. Look for their Kickstarter campaign this month to help build their retail store and add a mini-roller rink on the second floor.