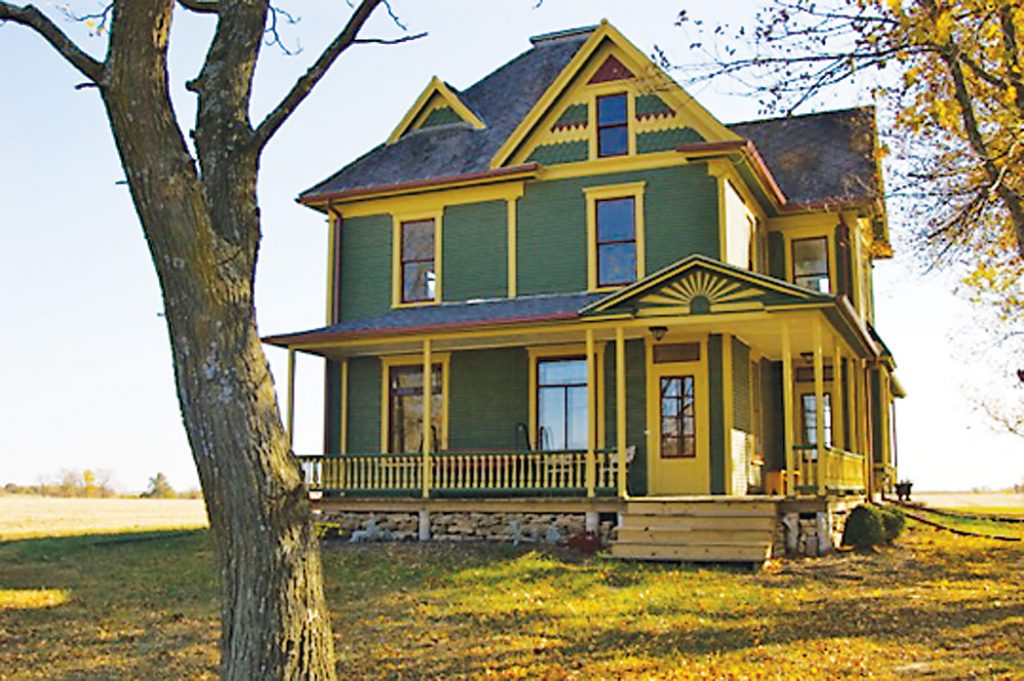 (East Grove Farms celebrates the 10th anniversary of its Folk Music Festival this Saturday, June 12, 2021, beginning at 5 p.m. with five bands plus handcrafted mead, beer, and BBQ.)
Located just south of Mount Pleasant, historic East Grove Farms has been in the Garretson family for 180 years. While the farm's still in production, the current Garretsons are branching out, incorporating organic growing methods over the years, establishing a winery in 2011, and starting the East Grove Folk Music Festival in 2013. This low-cost, family friendly gathering will be held at the farm June 9-10, 2017.
A family of musicians who have attended a lot of summer music festivals, the Garretsons have "taken the best of what we've seen and experienced and introduced that to the farm," says Justin Garretson, who represents the family's fifth generation. The festival was so popular last year, with at least 700 in attendance, that they decided to extend the festival to a two-day extravaganza.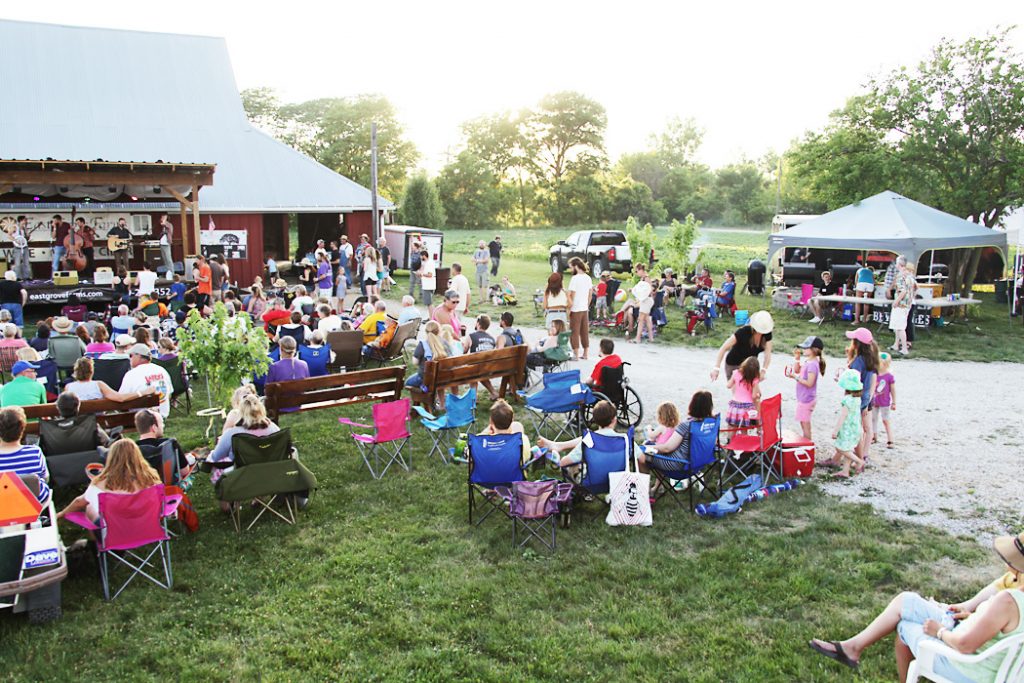 Featuring nine official bands from eastern Iowa and Missouri, this year's music ranges from "old timey to traditional bluegrass type music, to folk rock and blues," says Joel. Bands include the Awful Purdies, Flash In A Pan, Mercer and Johnson, Nella Thomas, Whisky Friends, Eric Petit Lion, River Kittens, Grass Fed Mule  and the Creek Rocks. "The bands that we have may not be household names, but they are extraordinarily good, every one of them," says Justin.
The festival promises to be "a really good time," says Joel Garretson, Justin's dad. "It's a very family friendly event. Kids enjoy the music, they enjoy the horses, they enjoy being on the farm."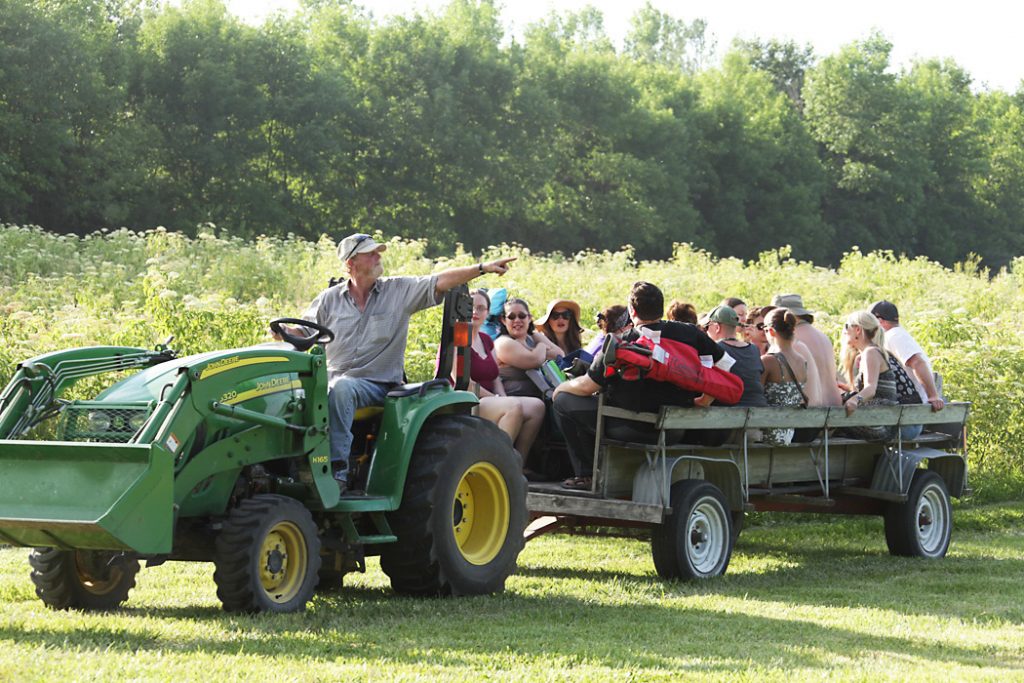 Justin says they also offer free tractor rides and games for the kids. A juggler and a sword swallower will keep things interesting, and people can browse through art vendors between acts. A second stage will offer an open mic option for 15-minute musical interludes.
Festival tickets are an extremely reasonable $10 for two days. "We like to keep it affordable," says Kurt Garretson, Justin's brother, "so that anybody can come out and enjoy some good music."
Primitive campsites are available for an additional $10. Kids under 12 get in free. Compared to other summer festivals that cost $100 to $200 just to get in the gate, East Grove Farms' Folk Music Festival is a complete steal.
Food trucks will be on site. Cynful Smokers will be offering award winning barbeque. Iowa City based Darling Dumpling will offer a variety of food, including tasty dumplings, bao buns and vegan options. There will also be fresh-squeezed juices, smoothies, and green drinks from Andie's Juice Joint in Fairfield.
Parking is easily accessible, with a horse-drawn cart shuttling people from the parking area to the festival. Attendees are encouraged to bring their own chairs and blankets, plus umbrellas in case of rain. "We'll be playing rain or shine," Kurt says.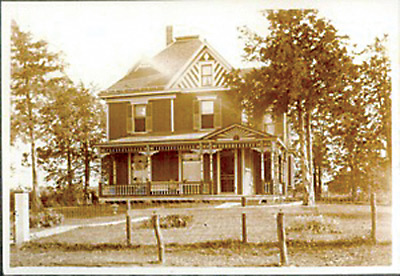 The farmstead itself has a fascinating history. Established in 1837 by active abolitionists Joel C. Garretson and his wife, Elizabeth, the family has proudly kept up the farm going for seven generations. The 116-year-old Victorian home that now serves as East Grove Farms' headquarters was built by Joel and Elizabeth's youngest son, O.A. Garretson.
Now run by Joel H. Garretson, his sons Justin, Kurt, and their families, the farm branched out into the winery business in 2011. "We decided to go in a slightly different direction," says Kurt. East Grove Winery produces wine and mead made primarily with fruit grown on their own farm. The farm has twenty acres of different specialty fruit, fifteen acres being dedicated to elderberries. "We like to put elderberries in almost everything" says Kurt, citing the amazing health benefits, including high anti-oxidants and anti-viral qualities. They also grow a variety of grapes, aronia berries, peaches, plums, persimmons, apples, juneberries, and some apricots.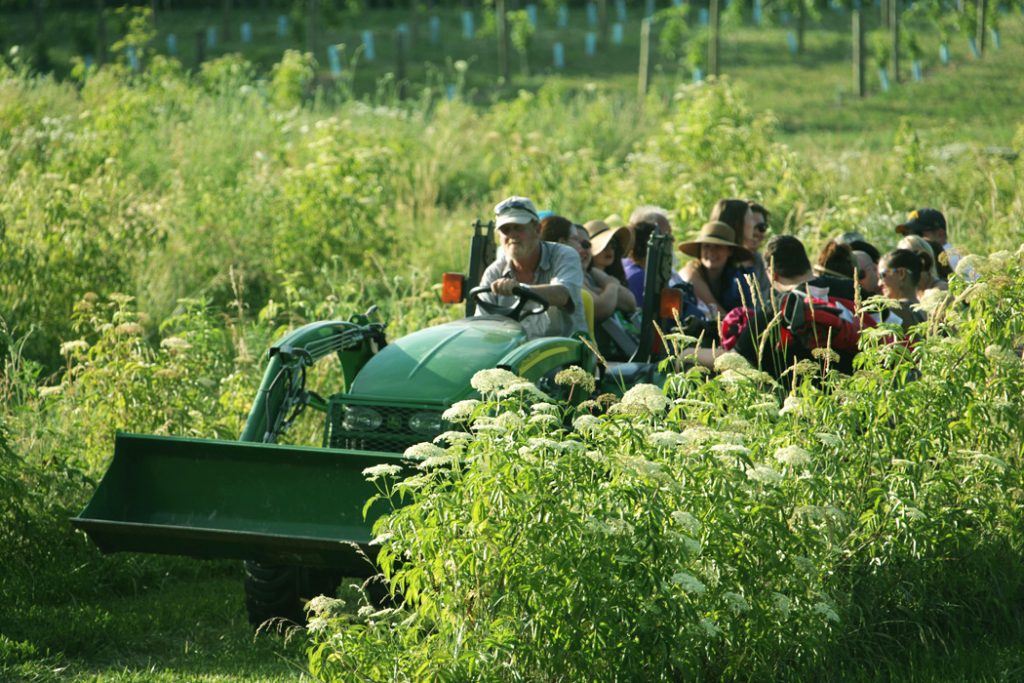 Their winery focuses on mead production, though they also produce a dry red wine they're very proud of. Mead, according to Kurt, is the "oldest alcoholic beverage known to man. He adds ,"We're the oldest farm in Iowa making the world's oldest alcohol." They make a wide variety of meads, including Traditional, and Chili Pepper, as well as a number of meads featuring various fruit, flowers, and spices. For a full list of flavors, and ordering information, go to EastGroveMead.com.
For more information, check out their Facebook page.