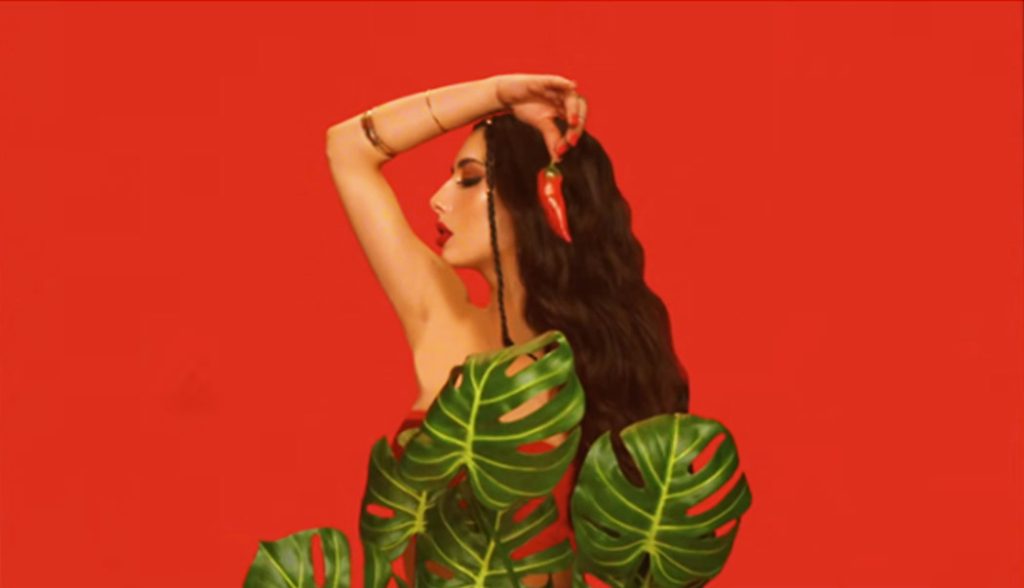 One of my favorite New Year's traditions is reviewing all the wonderful music tracks that I've downloaded over the past twelve months. Then I narrow down the list to tracks released during 2021, and from those, I whittle it down to my top dozen or so songs.
This year's list simmers with beautifully produced down- to mid-tempo songs that showcase well-crafted lyrics, excellent instrumental arrangements, creative engineering, and subtle electronic touches. It follows the sequence I would create for one of my radio shows. You can listen to "2021 Best of Fringe Toast Music" as a shared playlist in Spotify under DJ Andy Bargerstock.
"Sauce" by Naïka (pop). Things went viral for the 23-year-old Miami-based Haitian/French singer when this song was chosen to promote the iPhone 12. Its simple chord structure is sauced up with double-time rhythms.
Quiet" by Véda (pop). A graduate of MIU's Sound Design Program, the Montreal-based singer crafts songs that blend R&B, rap, and electronica. In 2021, she released her first EP, Get Burned. Within these brilliant beats and musical colors, there lies a secret: "Quiet." The repeated phrasing "'keep your money in your pocket" appears to be a call-out to consumerism. I admire how Véda rearranges the notes of the chord, creating inversions that keep the listener anticipating something new with each verse.
"Girls Like Us" by Zoe Wees (pop). This rising young German singer is getting recognized for writing and performing deeply emotional songs. The message is personal: "It's hard for girls like us / We don't know who we trust." It's a common theme in today's dog-eat-dog world.
"Mine Forever" by Lord Huron (alternative). The LA-based indie-rock band is led by Ben Schneider, whose polished singing elevates the sonic instrumental ambience, a soundscape filled with twang guitars, reverb, and simple chord structures. Listen for the unusual whispering voices during the fading "outro." If you like this song, check out "Country Teen" by Band of Horses (2016).
"I Can't See At All" by Two Feet (alternative). The New York City-based solo artist Bill Dess (a.k.a. Two Feet) plays a ghostly downtempo electric guitar with considerable blues flavors, creating an interesting song cycle of repeated chords in a minor key. The lyrics ponder realizing "the quiet" while simultaneously observing life's hang-ups.
"Paradise" by Stick Figure (reggae). Vocalist, guitarist, and producer Scott Woodruff cowrote this smooth, funky, reggae groove with long-time collaborator TJ O'Neill. The lyrics tell the story of someone on a hopeful search for peace of mind and inner happiness: "A moment of silence is the greatest sound / Still I wonder, where's my paradise?" This tantalizing single release is from an upcoming CD the two are creating in California.
"Californian Soil" by London Grammar (alternative). The LG trio features the distinctive vocal range of Hannah Reid, whose songs soar high into the heavens (perhaps the reverb could be toned down a bit). Reid wrote all the songs on the album, including this title song.
"Another Time (feat. Kwesi)" by TWO LANES (electronic). From the 2021 CD Reflections, the Berlin-based brother duo Leo and Rafa Schmid collaborate with Alaska-born, Ohio-raised, Pennsylvania-trained, California-residing Kwesi. The song has a somber yet gorgeous melody, and the CD features the brothers' affinity for electronic and classical piano instrumentals. Note the interesting contrasting timbres: low, punchy kick drum and bass line with whispering vocal and echo-scape, bell-like keyboard.
"All from Me" by Lonely in the Rain (feat. August Bager) (house). Mysterious, melancholic 22-year-old French producer-songwriter Lonely in the Rain captures our emotions with his ethereal melodies and this intriguing collaboration with a band from Copenhagen, whose lead singer carries the vocals.
"someone that i used to be" by Joy Oladokun (alternative folk). Through her beautiful voice, accomplished acoustic guitar, and thoughtful lyrics, rising Nashville talent Joy Oladokun seeks to inspire folks to move towards self-empowerment illuminated by the light of life.
"Wild Turkey" by Amythyst Kiah (alternative folk). Rolling Stone magazine labels Amythyst Kiah as "one of roots music's most exciting emerging talents." Enjoy this song from her CD Wary + Strange. She combines a solid background in music theory with a strong commitment to performance excellence. On this track, we hear a plaintive yearning for lost love accompanied by oscillating, plucked, off-beat accompaniment on guitar. It's a lush, well-mixed, wall-of-sound chorus of multi-timbres and vocal harmonies.
FTM Songs of the Year
"Blue Heron" and "Painted Blue" by Sarah Jarosz (Americana). From her Emmy Award-winning CD Blue Heron Suite, Sarah Jarosz proves again that she is one of our country's best songwriters and musicians. Multi-instrumentalist John Leventhal produced the album and has been touring with Sarah. On the "Blue Heron" track, Sarah's Southern-accented voice is especially mesmerizing as she toys with slightly flattened pitches that nurture a gently lulling state of relaxation. On the track "Painted Blue," Sarah plays a deeper mandolin, perhaps a mandocello. Then she punches the song at the 2:40 mark by bringing in rich, bottom-string bass notes with a quarter-note pulse to produce a solid rock flavor.
Sarah is a true instrumental, vocal, and lyrical genius. If you have not yet discovered her music, jump in now and enjoy Sarah's trove of great music.
Find this playlist on Spotify and share it with your friends!