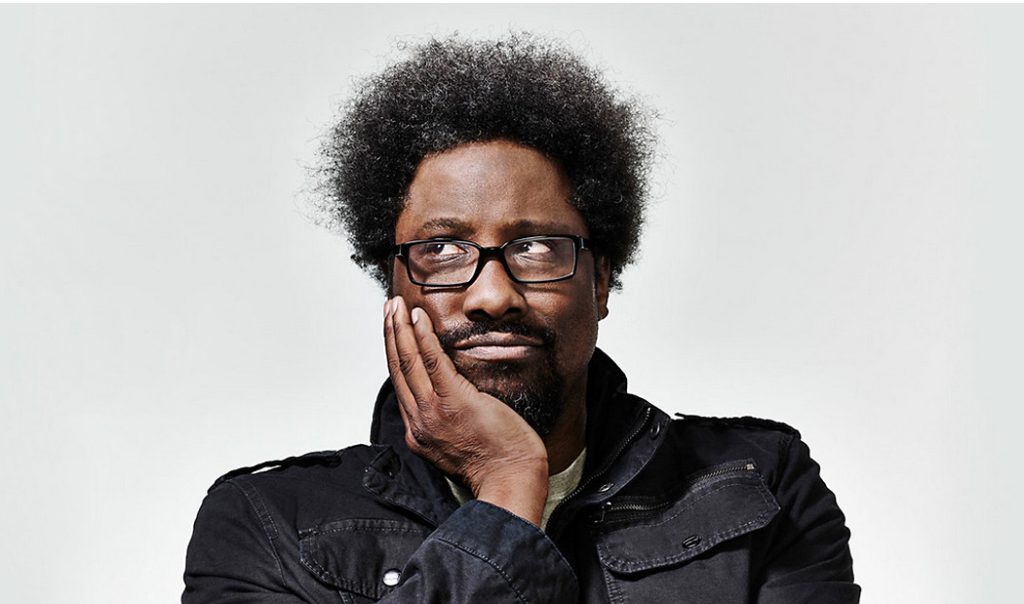 What is the sound of one hero falling? And what is the sound of his fans' despair?
Events in the news and in our lives keep reminding us that we, as people, are flawed. But we're not here to trash the human race; that's World History, down the hall. The topic on the table is bad behavior, the unfixable kind that violates trust and turns a human being into a victim who feels deceived, traumatized, and humiliated.
Victims deal with the horrible, complicated lesson of trying to grasp what happened and how they missed "it." But they're not the only ones revisiting the road map. Millions of Cosby fans are all in a state of what?? For this reason, W. Kamau Bell spent two years making and directing the four-episode documentary, We Need to Talk About Cosby. Revisiting the life of Bill Cosby in all of its dimensions is a tool to help us come to terms with who Cosby is and has always been. "We have to learn something from this," says Bell. "There has to be a conversation."
We Need to Talk About Cosby shows us the many facets of the man we knew. There is generous elaboration on Cosby's talents, achievements, and impact on the entertainment industry and his millions of viewers via interviews with associates and commentators. Bell also interviews several of Cosby's victims. Because Cosby the icon is also an abuser of women. Bell's four-hour exploration lays out the disparity of the two Cosbys, trying to reconcile the man we knew with the man we know now. The documentary gets people thinking, talking, and considering how to process the dark side of a shiny hero.
Bell assures us that many people he approached refused to participate in the documentary. Some warned him that the project was a bad idea. Some were offended by any mention of Cosby's achievements. And others reminded Bell not to be "tearing down this Black man," though Bell and many of Cosby's victims are Black. And Cosby admitted under oath in his 2005 civil trial versus Andrea Constand that "he purchased Quaaludes to give to young women to have sex." The victims' stories seem to fill in the blanks.
Walter Kamau Bell is no stranger to opposing viewpoints. He is the host of United Shades of America, now in its seventh season. A fearless investigator of social issues who seems as good at asking questions as listening to the answers, Bell interviews gang members, immigrants, and—why not?—members of the Ku Klux Klan.
Bell is also a hardcore fan, having grown up with Fat Albert and the Cosby Kids, Picture Pages, Cosby's comedy routines, I Spy, and all of those Cosby sitcoms that topped the viewer ratings. But like so many others, he's still trying to square the dark persona with the man he idolized. And because nearly 60 women have now gone public, Bell doesn't understand why anyone would discount all those victims against one man's word.
Bill Cosby inspired so many people, Black and White, with optimism and the road map to success: determination, dignity, hard work, and a good education. He blazed a trail as a brilliant comedian and storyteller for any audience. He was the creator of educational children's programs, the first Black co-star of a popular TV series (I Spy), and the groundbreaking Black TV star who starred in and commanded his own series (The Cosby Show, The Huxtables). He used his power for good. And not for good. The future he never predicted was the social revolution that gave violated women the courage to speak out.
At this moment in "writer's time," we are still five days away from the release of the fourth and final episode. But there's already plenty to chew on and these thoughts to ponder: Can one man embody two opposite personas? And can we admire a man who horrifies us? We're all still working on that.